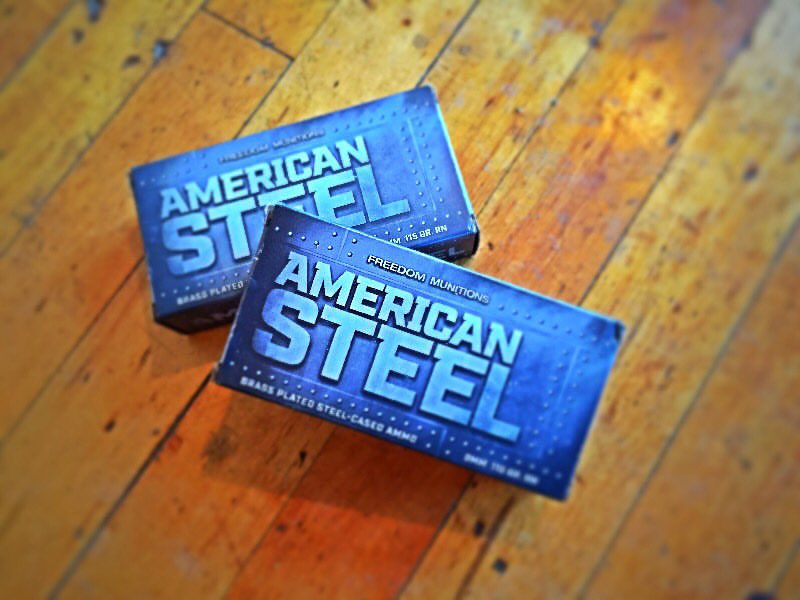 New product today from the awesome bros at Freedom Munitions: American Steel. Made in the USA, steel-cased brass coated 9mm ammo. I'll let their product description say the rest:
Unlike foreign made and imported steel cased ammunition, American Steel is made from the highest quality brass plated steel cases combined with dependable primers and powder. The American Steel line is not only accurate and reliable ammunition but also offered at a more economical price point than traditional brass cased ammunition; setting a new standard for range ammunition.

Featuring a copper plated, lead projectile from X-Treme Bullets, American Steel is loaded to the same performance standards and with the same powder and primers as Freedom Munitions traditional line of new and remanufactured ammunition.