It's like 1997 all over again, because every company is making pistol caliber carbines. The latest entry in the market isn't some unheard-of startup though – it's Aero Precision, who have been making quality AR parts and complete rifles for years now. Enthusiasts love Aero, and they're going to love their latest offering: the Aero Precision EPC-9.
What is it?
Obviously, the Aero Precision EPC-9 is a 9mm pistol caliber carbine, at least in its full form. However, Aero will also be selling component kits to builders who want to make their carbine. This makes sense, given that a large number of Aero's consumers are home builders who want to make their own guns. If you're one of those people, good news! Phase One of the launch will include all of the following:
Receiver sets
9​mm bolt carrier groups/assemblies
Lower parts kids
9​mm barrels in 5.5, 8.3, 11, and 16 inch lengths
New lengths for the ATLAS handguard
Complete upper receivers
T​he EPC-9 is compatible with most AR parts, although Aero recommends using their parts to guarantee reliable function. The one caveat is triggers – blowback operated PCCs tend to be harder on triggers than DI rifles, so make sure whatever trigger kit you use is PCC rated.
H​ow's it work?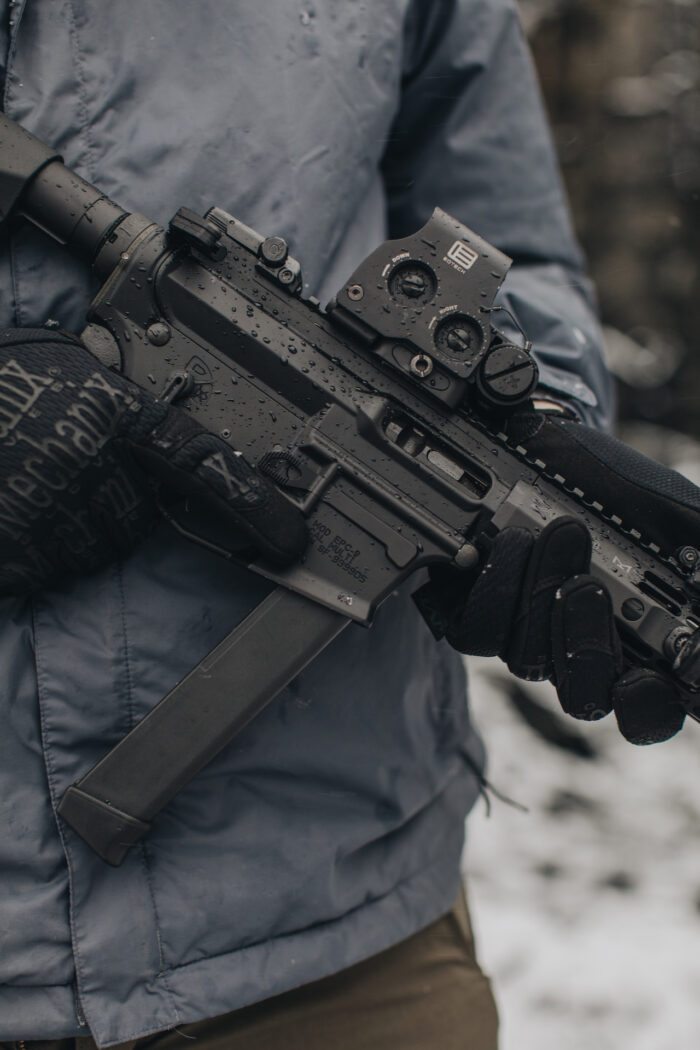 T​he Aero Precision EPC-9, whether in full rifle form or home brew, is a blowback operated 9mm PCC that feeds from Glock mags. It has a last round bolt hold open function, which is installed at the factory, and the lower receiver has a flared magwell so you can nail your mandatory reloads on PCC classifiers. You can also build one using a stripped lower and upper for 40 S&W, if that floats your boat, but the initial launch all the Aero-made parts will be for 9mm builds. Plus, all the Aero barrels are threaded 1/2×28 so you'll be able to add common muzzle devices to your new carbine.
Why another PCC?
T​he PCC market is pure fire right now. Between competition shooters and people looking for a 9mm version of their home defense gun, pistol caliber carbines were flying off the shelves even before the great gun panic of 2020. Aero has been making quality receivers and parts for AR platform rifles forever, so it makes sense that they'd enter the PCC market in a smart way – ready to go. The Aero Precision EPC-9 looks like an awesome gun in this market, especially if you want to step up and start competing right away.
G​et your Aero Precision EPC-9 today!
Considering the current state of the firearms market, I would get my order placed today. The Aero Precision EPC-9 is launching with everything ready to go, and there are receiver sets available. If you don't get one in the initial launch, be patient because production will ramp up as we get closer to summer time and more carbines come available. Order yours at Aero Precision today!