While I've been working on the PT1911 Torture Test I have come across an interesting bit of internet folklore regarding Taurus' 1911 production. Apparently, some people believe that Taurus bought old Colt machining when they started making their 1911s. I thought this was a fascinating rumor, so I decided to run it down.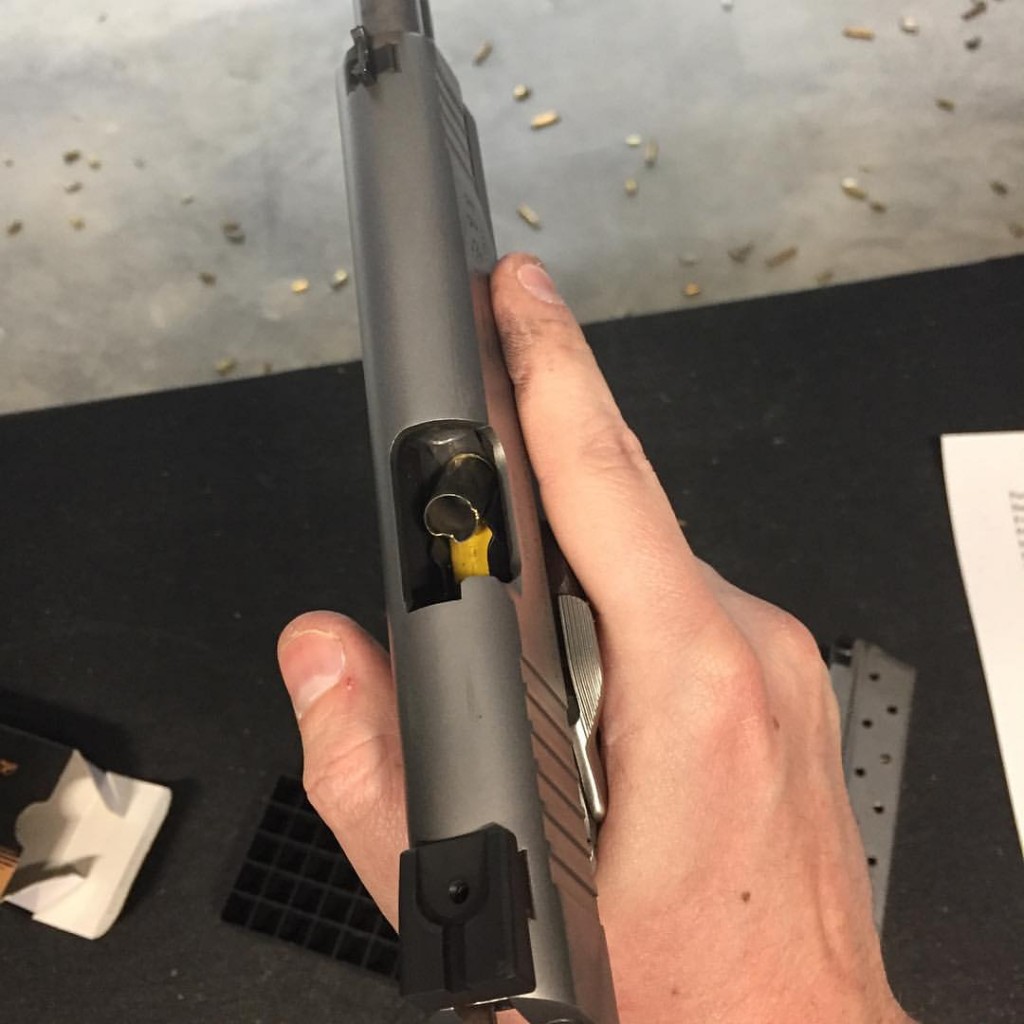 First things first, I popped over to Taurus' website and checked out their history page. It mentions the Bangor Punta era, it mentions the Beretta factory in Brazil, but there's no mention of Colt. Nothing on Colt's website either, and other sources don't turn up anything about it either. I'm actually 100% comfortable calling this one "myth busted," because there aren't any credible sources that say it happened.
The big reason I'm calling it myth busted is because of Taurus' website. On their website they reference when Taurus and Smith & Wesson were both owned by Bangor Punta, and they also mention the famed Beretta contract that lead to the Taurus PT92. For a bit of a history lesson for my readers, way back in the day, a company named Bangor Punta owned both Smith & Wesson and Taurus. Both of the companies were separate, but you can see the influence of the joint ownership in some of Taurus' legacy revolver designs. The Beretta story is a lot more interesting – Beretta won a contract to provide 92-series pistols to the Brazilian military, but one of the contract stipulations was that the guns had to be built in Brazil. So Beretta built a factory from the ground up in Brazil, and when the contract ended, sold the whole thing, lock stock and barrel to Taurus. This resulted in what is still Taurus' best gun, the PT92.
As I mentioned, Taurus mentions both of these facts directly on their website, so if they'd somehow acquired Colt machinery, I can't imagine why they wouldn't call that out as well. The second big reason that I don't buy the Colt/Taurus link is because Taurus owns two important things: its own MIM production facility and its own forge. In fact, Taurus is one of the largest supplier of MIM parts to the firearms industry, and you'd likely be surprised to know where some of those parts end up. Taurus' forge also produces all their own 1911 slides and frames. But not all of the slides/frames that come out of that forge end up with Taurus stamped on the slide. Many are sold to domestic 1911 manufacturers who then finish the parts, install their own internals, and stamp whatever logo they want on the gun. Again, the names on that list might surprise you.
When you look at those two facts, Taurus buying old Colt machining to build their 1911s just doesn't quite add up. I'm not saying it's impossible, but you have to remember that there's no such thing as a special "1911 building machine." It's all just cutting metal and installing parts, so a company that can manufacture their own CNC machines doesn't really need to buy someone else's tooling.