Irony – a state of affairs or an event that seems deliberately contrary to what one expects and is often amusing as a result.
The day after I wrote my last post, Student or Dry Fire Hero, I went to the range with nothing but my two carry guns and requisite concealment holsters. Since discovering competition in August 2014 I have been directing all of my practice towards that, so I felt I was past due getting in some reps and drills with my carry gear.  I wasn't really expecting much and when I was finished I had realized even less.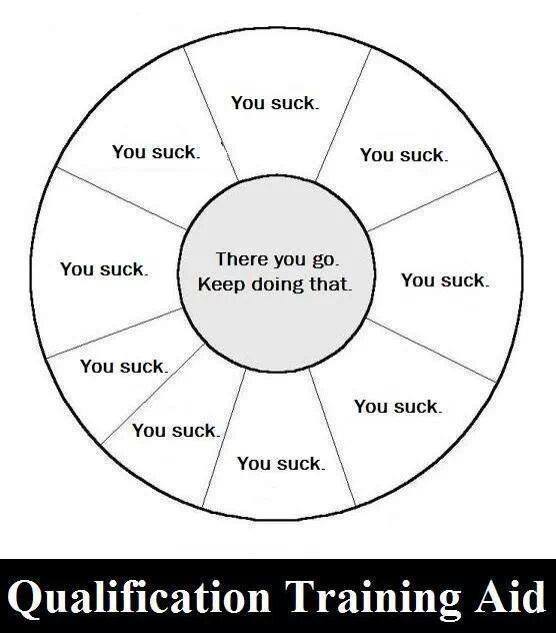 I set out with the goal of shooting Bill Wilson's 5×5 drill. I had never shot it before and wanted to run it with my S&W Shield from 4 o'clock IWB and my new to me CZ PCR also from 4 o'clock, but OWB. I ran it twice with each gun, alternating Shield – PCR – Shield – PCR. The second time I shot both guns was obviously better, but still shockingly slow. In the end I got mid 28 second times with both guns. I had good hits, but my draws could have been timed with a sun dial.
For reasons unknown, I found this shocking. After all, I can rip 0.8 second dry fire draws and realize 0.9 second live fire draws at 5 yards using my USPSA rig.
Prepare yourself readers, here comes a DUH moment.
I had discovered how glaringly different drawing from concealment is compared to my competition rig. I had issues with my cover garment getting caught in my hand and I couldn't get a decent grip at any sort of speed. My concealment draws were beginner slow. In a word: pathetic!
The overall experience was as eye opening as it was humbling. Clearly I need to take my own advice and practice with my concealed carry rig. The take-away is simple; everyone needs practice with their carry gear, lest they get killed in the streets.
As I generally don't have the time to compete during the holidays I have set the goal to improve my concealed (real concealment, not a fishing vest) draw between now and January. I am using my mistake as a stepping stone to improve my CCW fundamentals.
How about you? When did you last draw from your concealment holster?
Now, someone please pass the salt; I've got to eat my shoe.