Content warning, mildly NSFW image below the jump. Now that's out of the way for the ninnies, what the hell am I looking at here?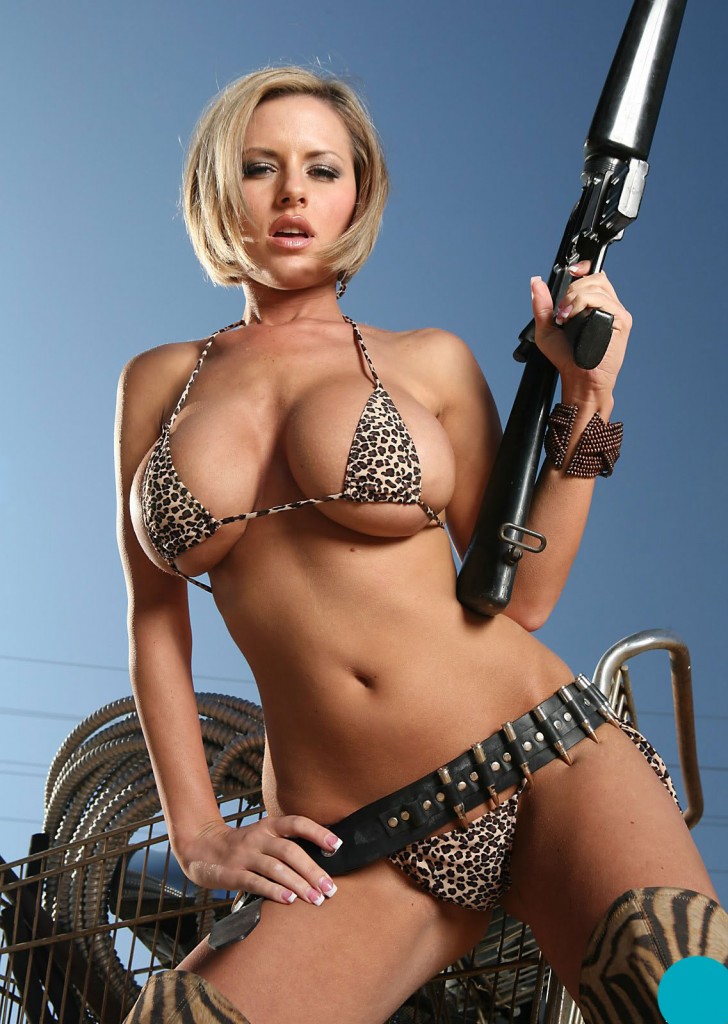 What's the quote from the Supreme Court justice? Something like I can't define porn, but I know it when I see it? If that's the case, then yeah, I'm pretty sure that's porn. What's funny is that you can actually do "hot chicks with guns in bikinis" in a way that doesn't come off like something you'd find in a shady house in Simi Valley, just look at the Hot Shots calendar. It's slutty and a little trashy sure, but it's not aggressively trashy and weird like this kind of stuff.
I mean sure, we can acknowledge the obvious problem of her finger being on the trigger, but that's honestly not what makes this image so bad. This is the sort of thing you imagine some morbidly obese neckbeard in stained sweatpants looking at and grunting between gasps of air through his CPAP machine "oh yeah, that's hot." It's a nasty mental image of the sort of person that likes this kind of stuff. I feel icky. Of course, it's hard to nail down exactly what it is that makes this picture so particularly trashy, but I'll take a stab (ha ha) at it.
Leopard print bikini? Yeah, that doesn't help your team. Bad and obviously fake boob job? Also bad. The dead-behind-the eyes open mouthed look on her face of someone who was touched one too many times by her creepy uncle? Definitely. Production quality that looks like the models and photographers were paid in meth? That too.
For the record, here's an example of how to do "attractive woman in a bikini with gun" in a way that isn't nasty and creepy:
Maybe the difference really is in the production values.