As I continue on Project Lone Wolf, I want to take a moment and talk about one of my favorite, and most important Glock parts. The slide stop/release/whatever. There are all sorts of different options for the slide stop on a Glock, but the two available from the factory sometimes leave a little bit to be desired.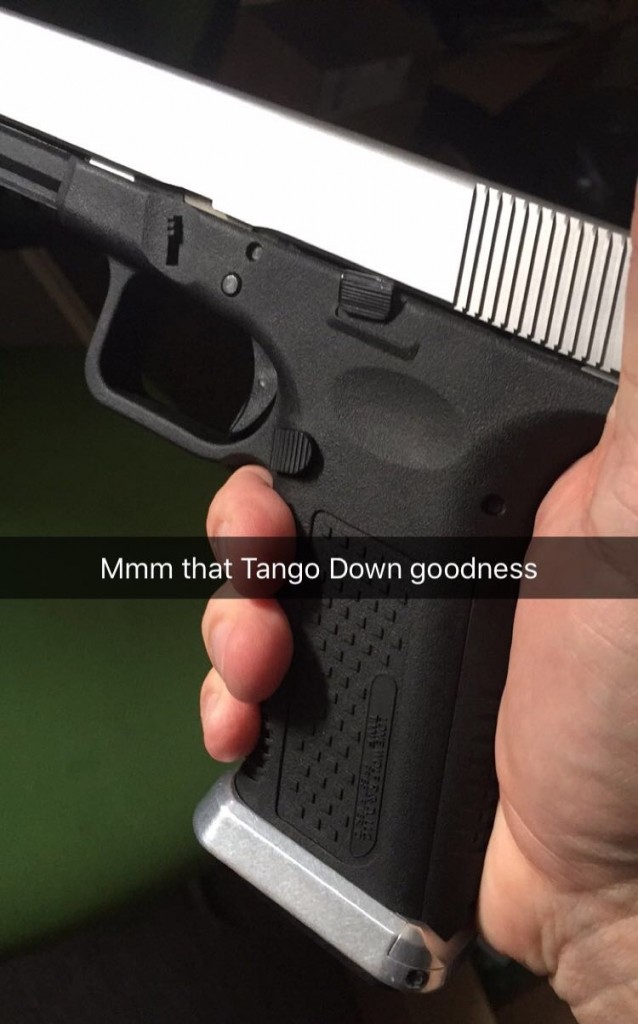 To understand why the Tango Down slide stop is so good, you have to first understand what's wrong with both of the factory Glock designs. Before we continue, if you're a super hardcore operator bro who never uses the slide stop to do reloads, you can probably skip this post. However, if you do your slidelock reloads by hitting the slide stop, welcome! This post is for you. Now, back to the good stuff. The factory lever on the regular Glock is a decent design. It's just a little small. I have big hands, so I've never had any trouble using it, but sometimes if my hands are sweaty or it's raining, I've had problems. It's just small enough that under adverse conditions like that my thumb can slide off without dropping the slide. Shooters with smaller hands have issues reaching it at all.
Glock "solves" this problem with their extended/competition slide stop: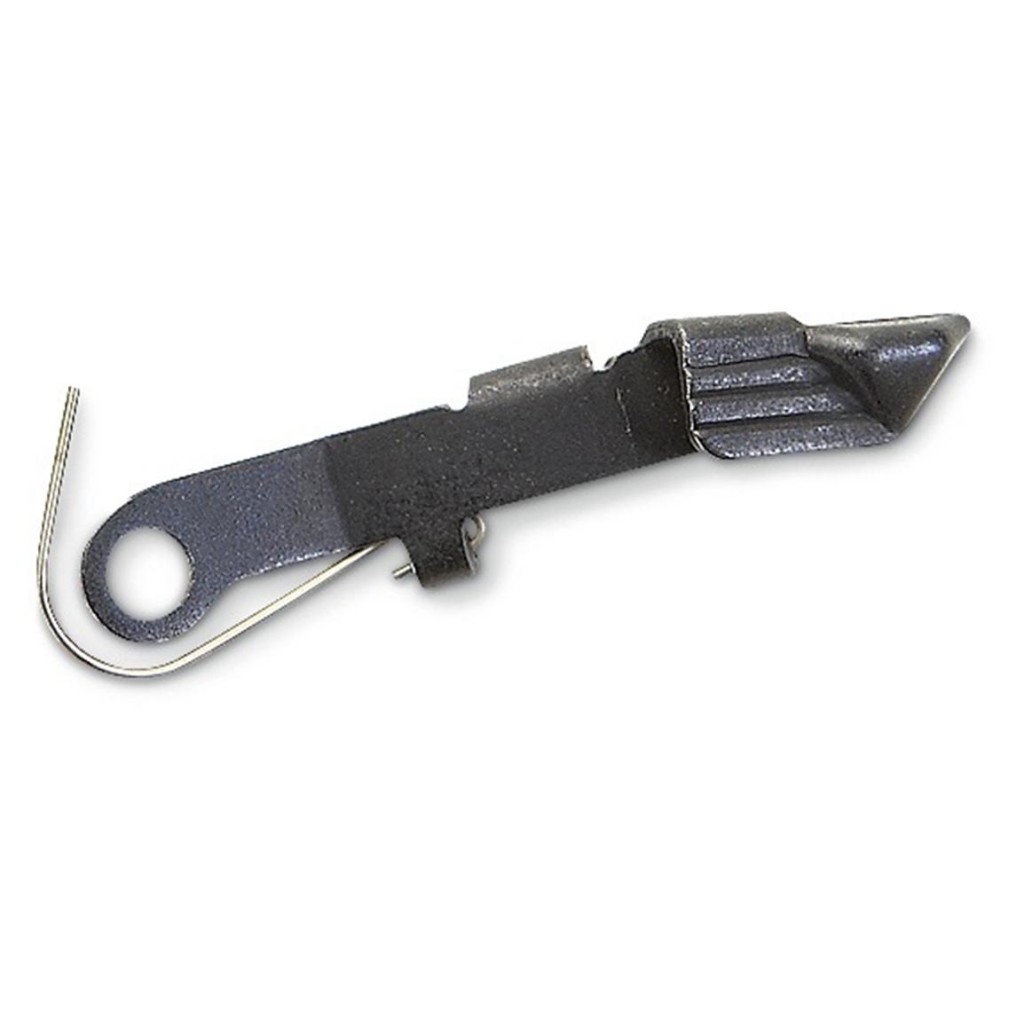 That little bump at the end makes it accessible to pretty much any hand size, and makes it nearly impossible for my hand to slip off it when I need to hit it. But it also creates problems of its own; if you have freakish truckasaurus hands like me, it's really easy for your support hand to contact the slide stop when you're firing. This will either cause the gun to go to slide lock early, or to not go to slide lock at all, depending on how your hand hits it. That sucks. It sucks on a competition gun because it will jack up a stage, and it would suck even more on a fighting gun, because it might get you literally killed in the streets and/or by ninjas. In all seriousness though, having the gun go to slidelock when it's not supposed to, or not go when it is are bad things that we don't want.
Enter the Tango Down slidestop. It's the same length as the factory Glock part, but it's profiled out from the slide a little bit further. So my support hand doesn't contact it during normal firing, but the extra width makes doing slidelock reloads a lot easier. Here are two really good reloads and one terrible reload using a gun with the Tango Down slidestop:
Bottom line? I think these things are great. Every Glock and Timberwolf I own wears one, because for my dollar it's the best Glock slide stop solution on the planet. I like them so much that I actually buy them out of my own pocket.