Two topics we've spent a lot of time and energy on here at Gun Nuts: lasers on defensive pistols and red dot sights on defensive pistols. It's no secret that I'm a big fan of both ideas for a lot of reasons, and that I recommend Crimson Trace lasers for any serious defensive pistol. But what if you only have the money for one electronic sighting system? Which should you choose, a dot or a beam?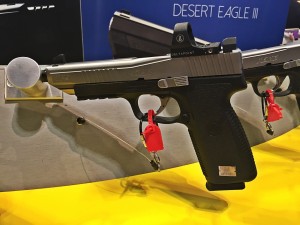 First, let's look at the pros and cons shared by both systems, and then some of the pros/cons that are unique to each.
Pros
1. Allow the shooter to keep his/her eyes on the threat
This is actually a big one. To me, the biggest advantage of red dots or lasers is the ability for me as the shooter to keep both eyes open and focused on the bad person who is intent on doing bad things to me. That means I can see their hands, see their movements, and just generally have a better idea of what they're doing. This is especially useful from an LE point of view, where you may be required to hold someone at gunpoint for an extended period of time. It's also still useful as an armed citizen.
2. Easier for new shooters to pick up
The interface is pretty simple. Assuming the dot/beam is properly sighted in, it's "put dot where want bullet go, press trigger." No worrying about sight alignment or anything like that, just point and click. Too easy.
3. Works at night
Night sights are important, that's generally something we can all agree on. Dots and beams have the benefits of night sights, but again are easier to manage in most circumstances owing to their nature.
Cons
1. Batteries
Hey, no one likes to talk about this, but it is an issue. Despite the fact that most modern dots/beams have a battery life measured in years, this needs to come up. It needs to be brought up because if you're the sort of person that forgets to change their oil and lets the smoke detector beep at you for two weeks, you'll probably forget to change the batters in your fancy electronic sight. As a side note, Trijicon makes an RMR that doesn't use batteries, which is cool.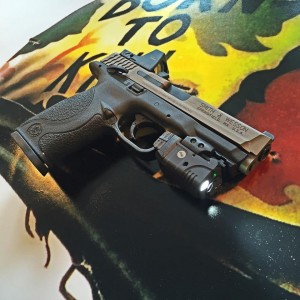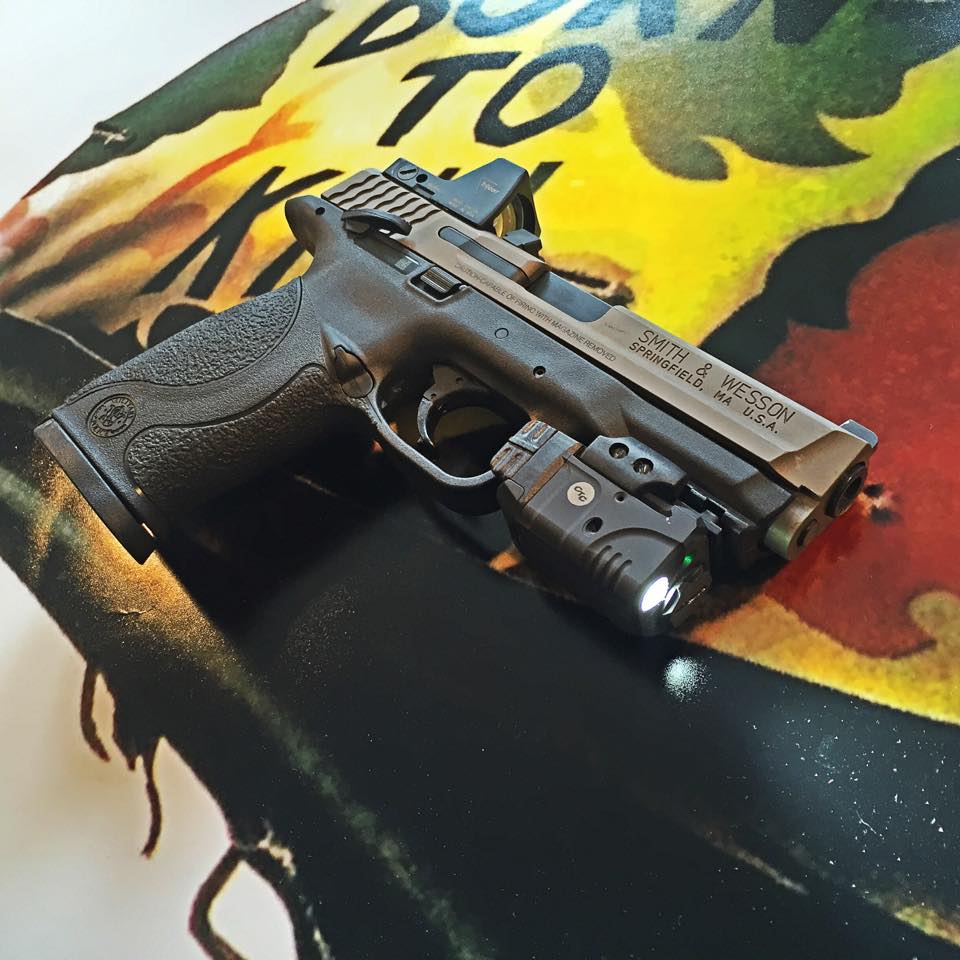 2. Cost
Again, dealing with reality here. There are a lot of people who balk at the idea of putting a $200 laser on a $400 gun, or a $500 optic on a $500 gun. I get that. Money is a real issue, and after you've already followed my advice and spent $500 on a Glock 19, plus another $100 on a quality holster and belt, the thought of dropping basically all that again just to get some fancy electronic sight? Seems crazy.
3. Mounting and holsters
Here's the last issue. Say you do want a dot, well now you have to mount it. That means either mounting in the rear sight dovetail, which isn't a very durable long term option, or getting your slide milled by a machinist, which means another $200-400 out the door. Lasers have a similar problem, because if you're unlucky enough to have a gun that Crimson Trace doesn't make a laser grip for, you're going to need a special holster just to fit your rail mounted light/laser combo. That can get expensive depending on your gun.
Red dot sights have a specific con of their own; the dot is slower to pick up for the first shot than traditional iron sights for experienced shooters. My personal experience shows that novices and less skilled shooters are quicker with the red dot; but that's a training issue. Lasers have an issue as well, in that they could give away your position. Personally I think that's a stupid objection to their use unless you're planning on fighting ninjas in the dark, but if I don't mention it someone will.
But the real question is which one is better? That's complicated, because there are a lot of variables in that equation. I'll try to eliminate some of those, and we'll assume that this purchase is for a moderately experienced shooter. Let's say IDPA Sharpshooter class, they've taken a scattering of classes here and there, they practice sometimes – basically 80% of my readers. For that shooter, I'd actually recommend the laser, and especially a Crimson Trace Laser Grip. Don't get my wrong, I love red dot guns, I really do.
Ideally I'd say get both, but if you could only have one and you fit the shooter profile listed above, I think the laser is the better choice. The instinctive activation that Laser Grips offer coupled with all the advantages of keeping both eyes open and being able to focus on the threat make it a no-brainer anyway. When you add in the fact that you can track the dot in recoil and it makes shooting at moving targets comically easy (try it sometime) I can't really think of a single good reason to not get the laser.
That being said, I have guns with lasers, guns with dots, and guns with neither. I really try to let whatever I need the gun for drive the train of how it's going to get used. But for the shooters I'm talking about, I think the laser is the best choice.
Looking for the best deal on Lasers or Red Dots? Check out what Short Round Supply has to offer!