Reader mail is a great way to generate content when I don't really have anything good to write about. Today I'm going to answer three questions I've gotten that aren't really long enough to do posts of their own, but put together will hopefully give you guys some stuff to talk about in the comments. I'm also going to really interact with the comments on this post, so any follow-up questions I'll be happy to answer.
1. How come you're not writing as much about shooting and training as you used to/why are you shooting less?
I've gotten that question from quite a few readers, so I figured now is as good a time as any to answer. When I started the blog in 2006, it was so I could talk about something I was passionate about, namely guns. It then started to serve as a vehicle to fund my shooting habit, which peaked from 2010-2012 when I was a fully sponsored shooter dropping over 20,000 rounds of ammo each year. Those years also saw me make tremendous strides in my shooting skill.
What also happened during that time is that the business of Gun Nuts Media and GunUp grew tremendously, and became my for real full time job. I am less of a writer and shooter today than I am a full time advertising salesman, and that's not really a bad thing. What it does mean is there's less time to get to the range, and in general less free time overall than I used to have. Because my free time is limited and going to the range is just another part of work, I'd rather spend my free time here:
In the gym. To go back to the 2010-2012 period, it was easy to see the gains in my shooting skill. I went from C-class to A-class pretty quickly, because I was spending 4 hours a week at the range shooting free ammo, taking classes from great trainers, etc. It was awesome. Once I hit A-class, I hit a plateau, and while it's still quite possible to make skill gains, the effort that I have to put in to get there has increased. I still like shooting, but it's part of my job now. On the flip side, working out is still fun, because I'm basically a C-class fitness bro. I can see regular increases in the weight I'm pushing and see shrinking times on my runs, and that tangible progress is fun to chase.
2. What's your favorite gun that you've shot/tested this year?
Well isn't that a loaded question, now. I'll stick to handguns, because I spent the most amount of time on them. If I had to pick one gun that I really, really loved, it wouldn't be a new one, it would be the Beretta PX4 Storm Inox I shot at Bianchi Cup. After changing the mainspring to a D-spring from a Cougar, the gun's trigger is just sick, it pulls at like 6 pounds in DA and 3ish in SA.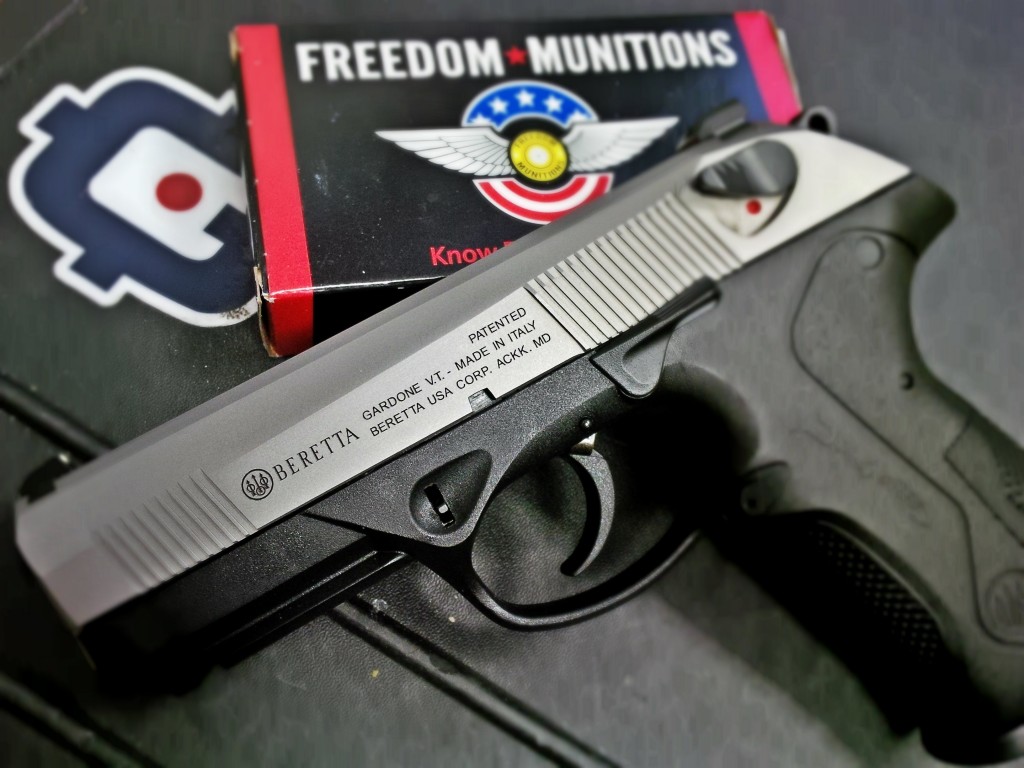 The gun that I think has the most potential to be a market success is the HK VP9. It's a great striker fired pistol, and it does everything you need in a gun with none of the silly fru-fru that you're seeing on other guns. It just works, it's accurate, it's easy to shoot well, and the price point is right where it needs to be for HK to sell every single one of them.
My biggest handgun regret? That I didn't get more trigger time on the Sig P320. That also looks like a great gun with a ton of a potential.
3. You mentioned something about taking most of 2015 off from shooting matches. Why?
I can't tell you yet. I have some plans for 2015 that are going to be pretty awesome, and generate a ton of great content for the blog. But for right now, they're still under wraps.
If you have any questions, let me know in the comments!