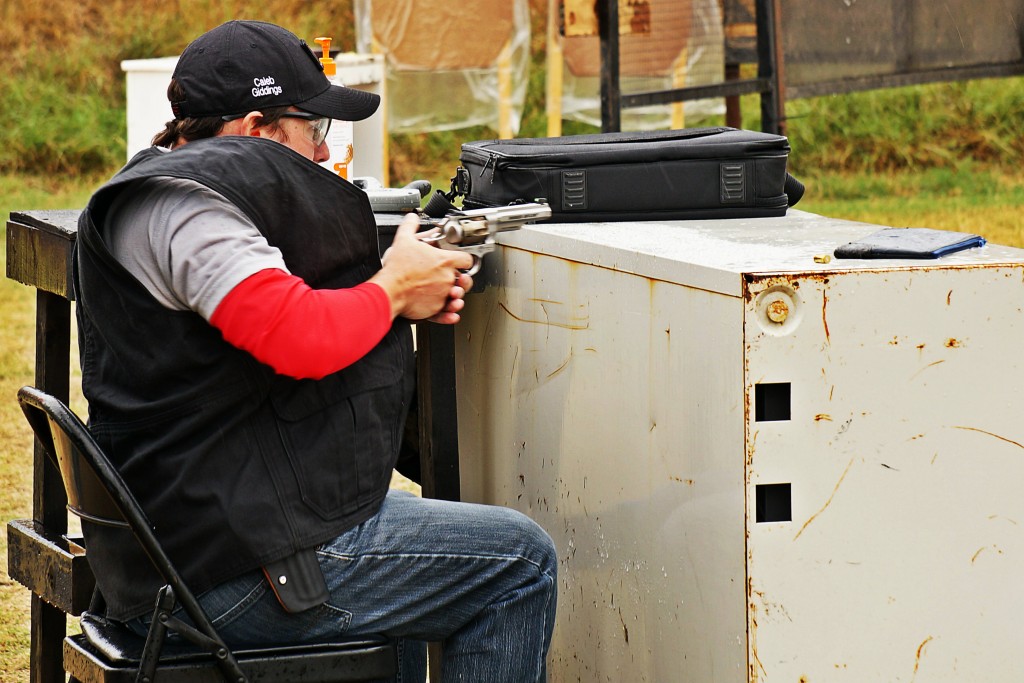 We all know what the 4 Rules say. Rule 3: Keep your finger off the trigger until your sights are on the target. In the photo above, my sights aren't on the target in a way that I could verify. But my muzzle is in a safe direction, and I'm sure of what's beyond my target. I'm willing to subject myself to the Internet Safety Nazis in order to have a conversation: when is it too early to get on the trigger?
In that photo, I'm obviously shooting a match. The gun is clear of my holster, clear of my body parts, clear of any barricades, so I've already placed my finger on the trigger so that when the gun reaches full extension, I can get the first shot off quicker. What's interesting is that if you look at the series of photos, I'm not taking the slack out of the trigger. The hammer doesn't move at all. Here's the next photo for an example: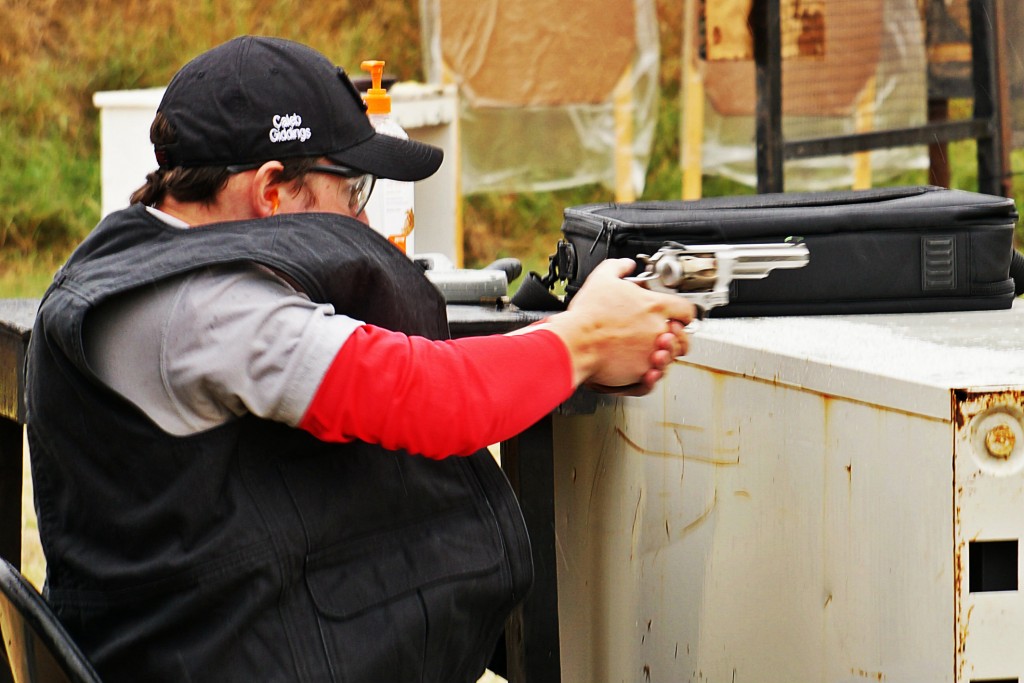 Still on the trigger, but the hammer hasn't moved. So I'm not taking the slack out of the trigger on the way to the target. I actually get the gun mostly to full extension, then pull the trigger as quickly to the rear as possible without disrupting my acceptable sight picture, which in the case of this target was "metal over cardboard."
But here's the discussion question: in the context of competition and self-defense, when should you put your finger on the trigger? When is too early to place your finger inside the trigger guard? A strict reading of the four rules would say that this is 100% too soon; the realities of competition say that it's just fine. What do you think?