Two years ago I wrote a pair of humor posts called "What your Carry Gun says about you" which were fairly well received. Mostly because I like jokes. There's nothing quite like hauling a reliable old joke out of the barn for another ride.
What your carry holster says about you
Traditional leather OWB belt holster
What you think it says: "I am a man of taste and distinction. I dress around the gun, and only carry my ivory-stocked 1911 in the finest handcrafted gun leather, made by Serbian pistol-fighting monks one at a time."
What it actually says: "I think it's 1957, I hate all pop music, and these damn kids won't get off my damn lawn. Also, AR15s are Terrorist Rifles."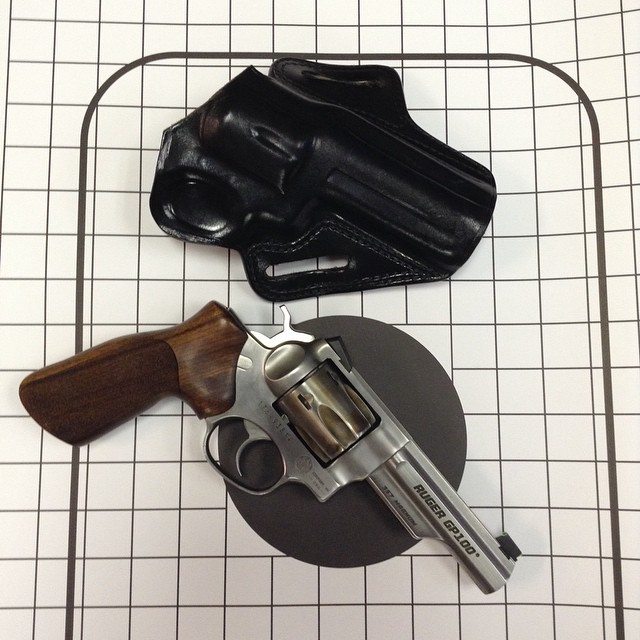 Strongside leather IWB holster/Summer Comfort
What you think it says: "I am a sensible adult who has purchased a no-nonsense, no gimmicks, carry holster. This style of holster has worked for years."
What it actually says: "I have basically no imagination, and have chosen the most bland, nondescript holster in the world. I drive a Toyota Camry and eat plain oatmeal."
Appendix carry IWB
What you think it says: "I'm on the cutting edge of modern carry methods. The top trainers use AIWB because it's faster to get into the fight, offers better weapon retention, and superior dynamic deployability in a critical incident."
What it actually says: "I am a mindless follower of trends, completely incapable of evaluating decisions based on need. I bought a .300 BLK when Travis Haley said they were cool, and I put an RDS on my Glock 26 because Gabe Suarez said it was the future of fighting handguns. Also, I will likely shoot my wiener."
Crossdraw holster
What you think it says: "While not as popular these days, crossdraw holsters are a legitimate option for my carry lifestyle. I have easy access to the gun from a seated position, and with smart wardrobe choices can easily conceal a full size handgun."
What it actually says: "Oh god Danny Glover was the coolest character in Leathal Weapon. Dat k-frame in dat leather holster tho"
Shoulder Holster
What you think it says: "I use a shoulder holster because it's a real world option for concealing a full size handgun. Everyday CCW is different from the square range training classes, and I need to be able to conceal a gun in business attire."
What it actually says: "I wish Miami Vice had never gone off the air. Also, do you know where I can get some Bren 10 mags?"
Kydex pancake light bearing OWB holster
What you think it says: "I need a modern holster to carry my modern firearm. The threat dynamic of the 21st century requires a tactical gunfighter equipped to handle himself when the balloon goes up, no matter the time of the day."
What it actually says: "I spent 120 dollars on a knock-off of Raven Concealment because I'm not patient enough to wait for the real deal. Also, I ran out of lotion watching Magpul videos."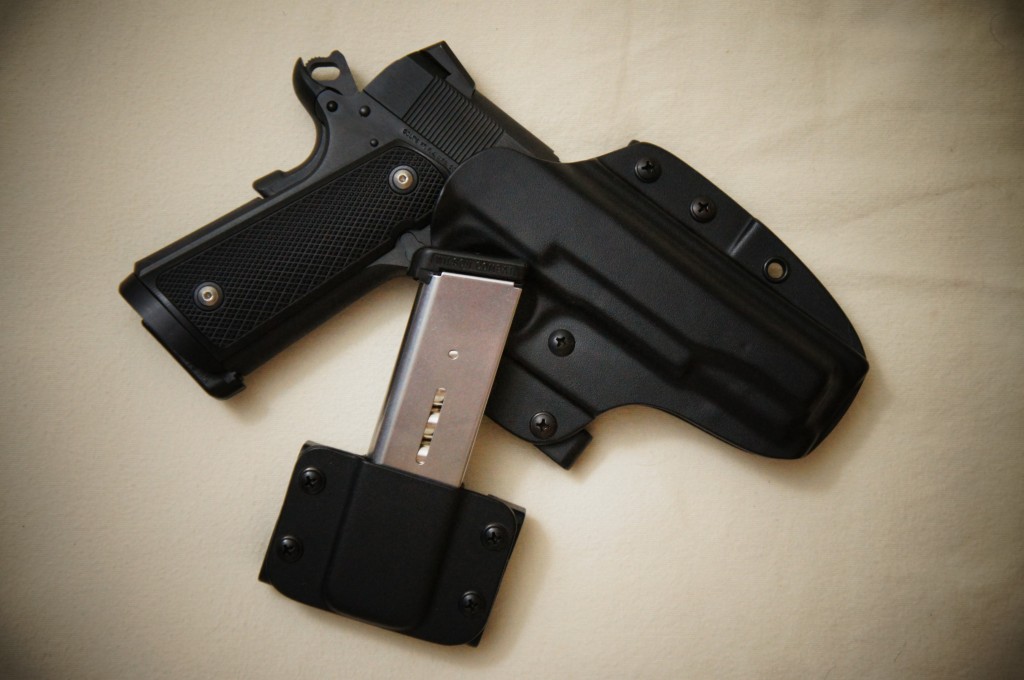 Blackhawk SERPA!
What you think it says: "As a responsible practitioner of Open Carry, I need a retention holster to protect my gun from criminal surprise attackers playing the Knockout Game."
What it actually says: "They don't make an ALS holster for my Taurus Judge, so I bought this SERPA. Plus I can match the grips on my Judge to my fedora!"
$5.00 nylon sausage sack
What you think it says: "I need a holster that is functional, and I am on a budget. As a price conscious shopper it's important for me to squeeze my dollar as far as it goes."
What it actually says: "I'm poor and I own a Hi-Point."
—
That's it for our first installment, let me know your suggestions and thoughts in the comments.