Several weeks ago, reports circulated that reality TV show star Will Hayden of Discovery Channel's Sons of Guns had been arrested on charges of child molestation. He was released on bail, only to be arrested again, this time on charges of aggravated rape.
Hayden is accused of raping a minor "almost daily" since March 2013 and taking her virginity when she was 11 years old. TMZ reports the girl is Hayden's daughter.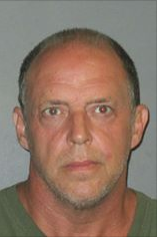 Discovery channel has halted all future production of Sons of Guns due to the "serious and horrific nature of the charges" which is a pretty impressive statement from a PR flak. Additionally, Red Jacket Firearms has severed all ties with Hayden, likely because having a dude on staff accused of constant child rape is bad for business. Of course, I must now pay lip service to innocent until proven guilty, because these are just charges at this point. But it's worth noting that the cops decided that they didn't want him running around in the wild anymore, so they locked him up again.
Quick recap of the facts: Will Hayden has been arrested again for molesting a child, Red Jacket has cut all ties with him, and Discovery has cancelled Sons of Guns. Regardless of Will's eventual guilt or innocence, it looks like Sons of Guns is (finally) done.