Last year, I shot the USPSA Area 3 Championship in a single day in Single Stack division. Last year, I was really impressed with the facility and the catering, but I thought the stages were a little heavy towards high round counts. Plus, I made the huge mistake of shooting the entire match in a single day, so I was totally and completely wiped out by the end of it.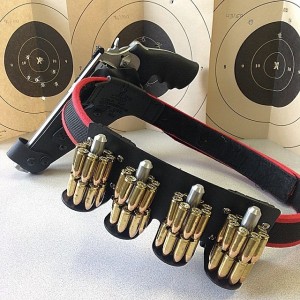 So when the opportunity presented itself to go back this year and shoot revolver, I was ALL OVER IT. Thanks to USPSA's new rules, I can run my new 929 9mm revolver in Revolver division, and I (probably) won't have to do a bunch of static reloads like I would if I was running a six-shooter. I was also smarter this year, and squadded myself up for Sat/Sun shooting instead of all day Friday, because 14 stages in a single day really was pretty awful.
Here's my mindset for the match: "Don't get DQ'd." Honestly, this is a no-expectation sort of match for me, there are a couple of pretty good revo guys at this match so I certainly don't expect to win, plus the fact that it's two weeks away and I've practiced exactly zero reloads. Basically I'm going down to Nebraska to hang out for a couple of days, shoot my 929 a bunch, and have a good time. I do actually want to get back to shooting revolvers, I'd taken a break for a while because I was testing guns and doing some other stuff, but I always seem to enjoy my time with wheelguns more.
Let me know if you're coming to Area 3 in the comments, and if you're not squadded up there's plenty of room in squad 41.