The rumors started about the same time the HK P30 came out: "Is Heckler & Koch going to make a striker fired gun?" They continued until reaching a crescendo at SHOT Show 2014, where everyone assumed that HK would announce the new striker fired pistol. But then it didn't happen. It didn't happen at NRA Annual Meetings in 2014 either, and many people were left scratching their heads. But HK did have a striker fired pistol in the works, but they weren't going to release until they were good and ready. Now it's here, and the question is can it live up to the hype?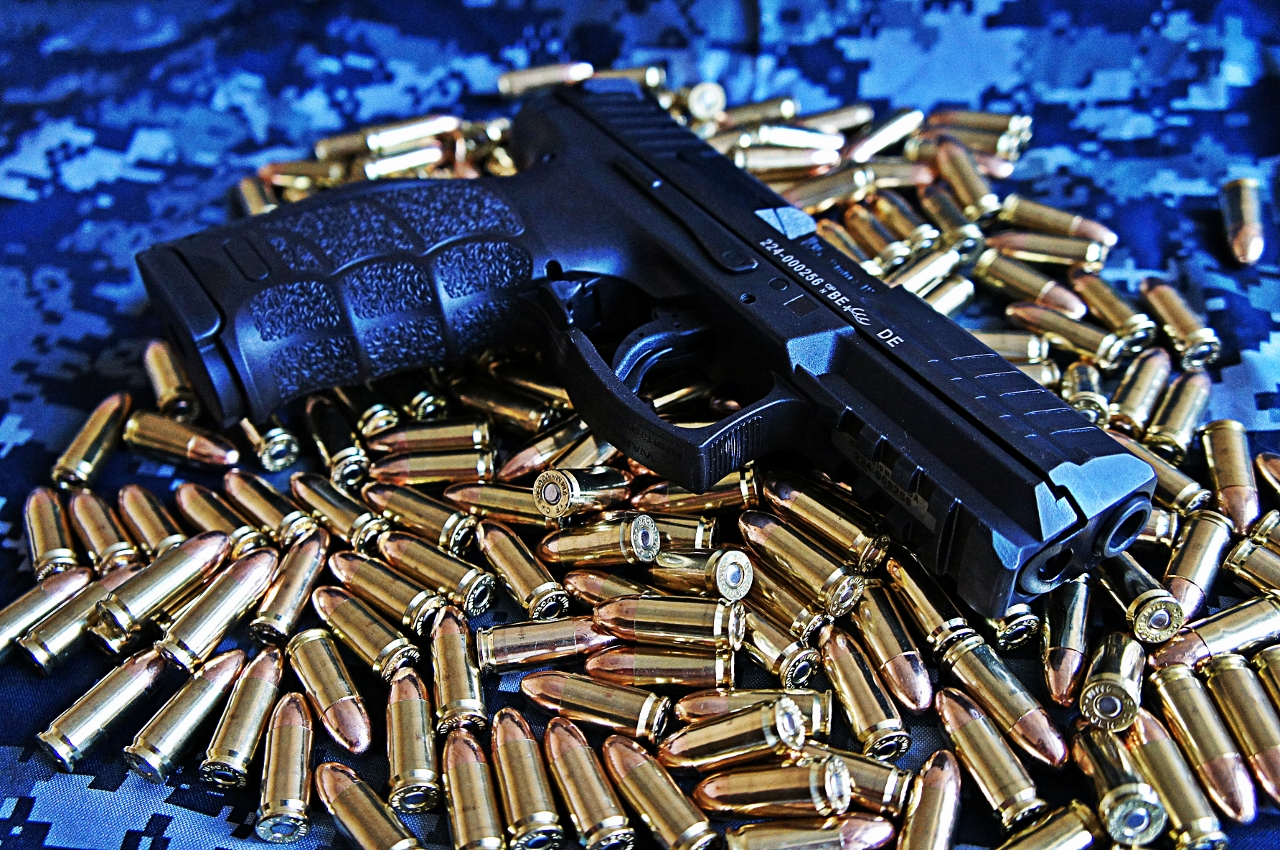 The short answer would appear to be a simple "yes." A more complicated answer of course is why you're reading this, so let's get into the review of the HK VP9 striker fired pistol. First up, the hard numbers.
Caliber: 9mx19, aka 9mm Parabellum/Luger/NATO
Browning recoil operated
Striker fired
15+1 capacity where legal, 10 round magazines available
Barrel Length: 4.09 inches
Sight radius: 6.38 inches
Weight w/empty mag: 26.56 oz
Weight, loaded: 32 oz
Trigger pull: Factory stated 5.4 pounds, measured at 4.25 pounds
Interchangeable grip panels: out the yinyang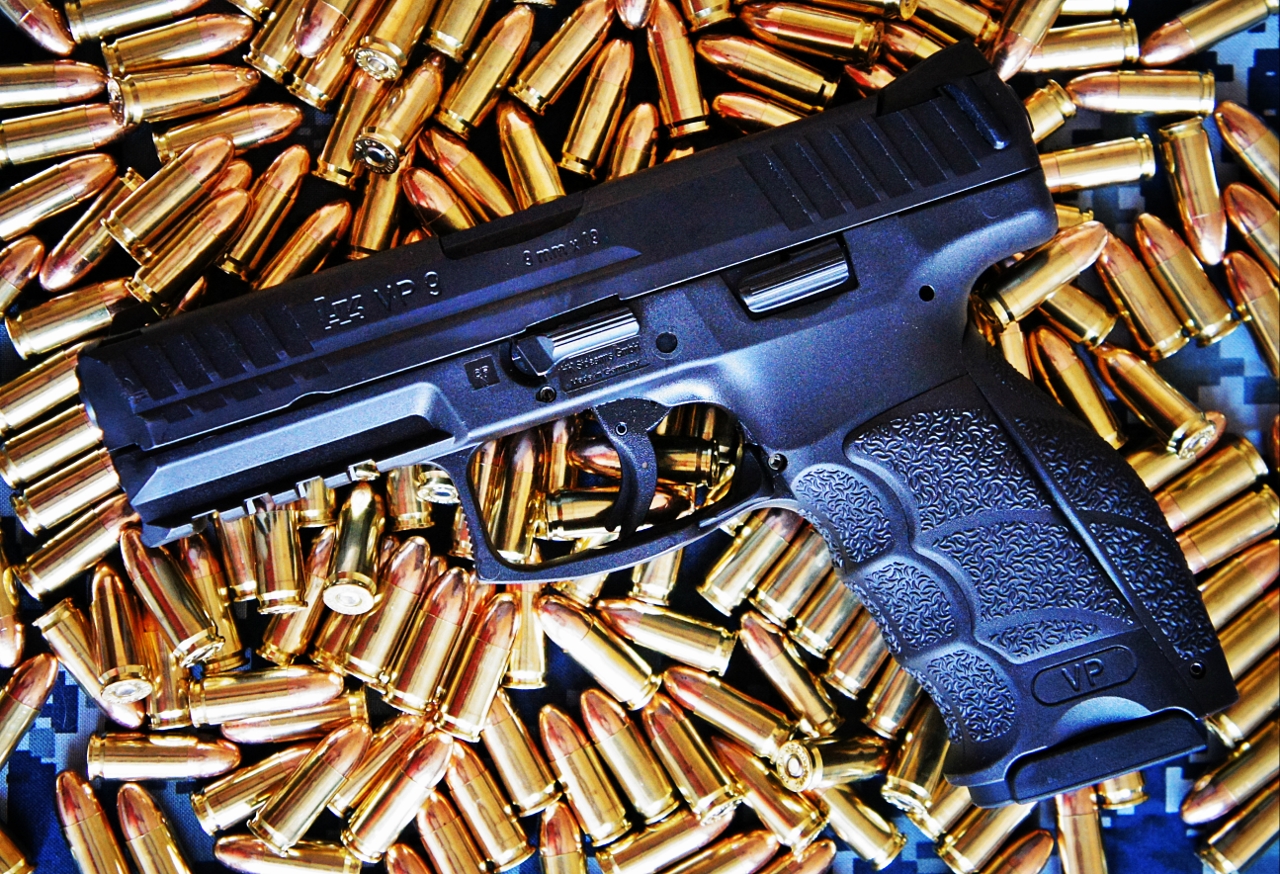 Now let's get to the good stuff, the shooting. Here's the evaluation that the HK VP9 went through at the range yesterday: 25 yard groups with various ammo types, standard drills (Dot Torture twice, the 99 drill once) and general action/defensive shooting training. Draws, reloads, transitions. The VP9 ate 375 rounds of various types of ammo without a single bobble or hiccup. It even fed steel cased Tula 9mm ammo without issue. Here's the breakdown:
50 rounds Hornady Critical Defense 115 grain FTX
25 rounds Freedom Munitions 115 grain XTP
50 rounds 124 grain American Eagle FMJ
100 rounds 115 grain TulAmmo steel cased
50 rounds Winchester 124 gr NATO FMJ
50 rounds CCI Blazer 115 gr aluminum cased FMJ
50 rounds Freedom Munitions 147 gr FMJ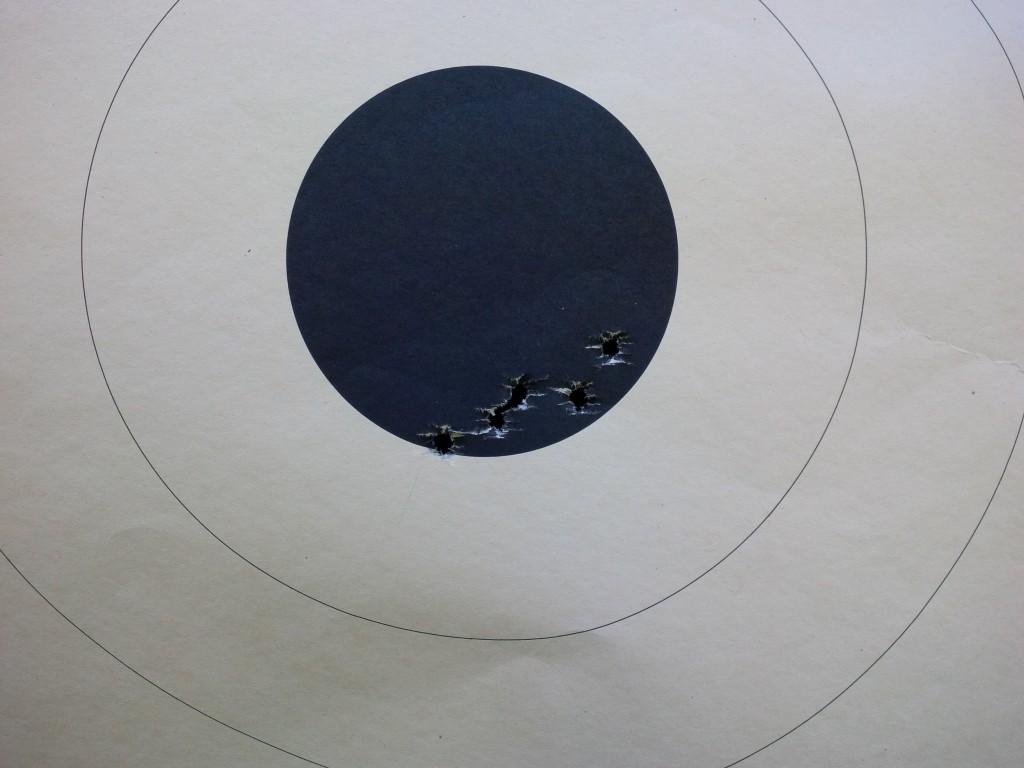 We use Dot Torture as a test of a pistol's shootability; the first run through at 5 yards was a fairly disappointing 46/50, which was caused by jumping the trigger on two of the strings of fire. After taking a break from accuracy drills, Dot Torture was attempted again, this time getting a clean score of 50/50. On the 99 Drill, I shot a 92/99, which is a PR on that drill for me. The VP9 turned in excellent groups with all types of ammo used. The Hornady Critical Defense FTX continued to blow me away with its accuracy, turning in a 1.7 inch group standing freestyle at 25 yards. All of the groups were shot standing, with a two hand grip. No rests or supports were used. With the Freedom Munitions XTP, the result was a 1.8 inch group, CCI Blazer turned in a 2 inch group, and the worst group of the day was a 2.3 inch group from the steel cased Tula.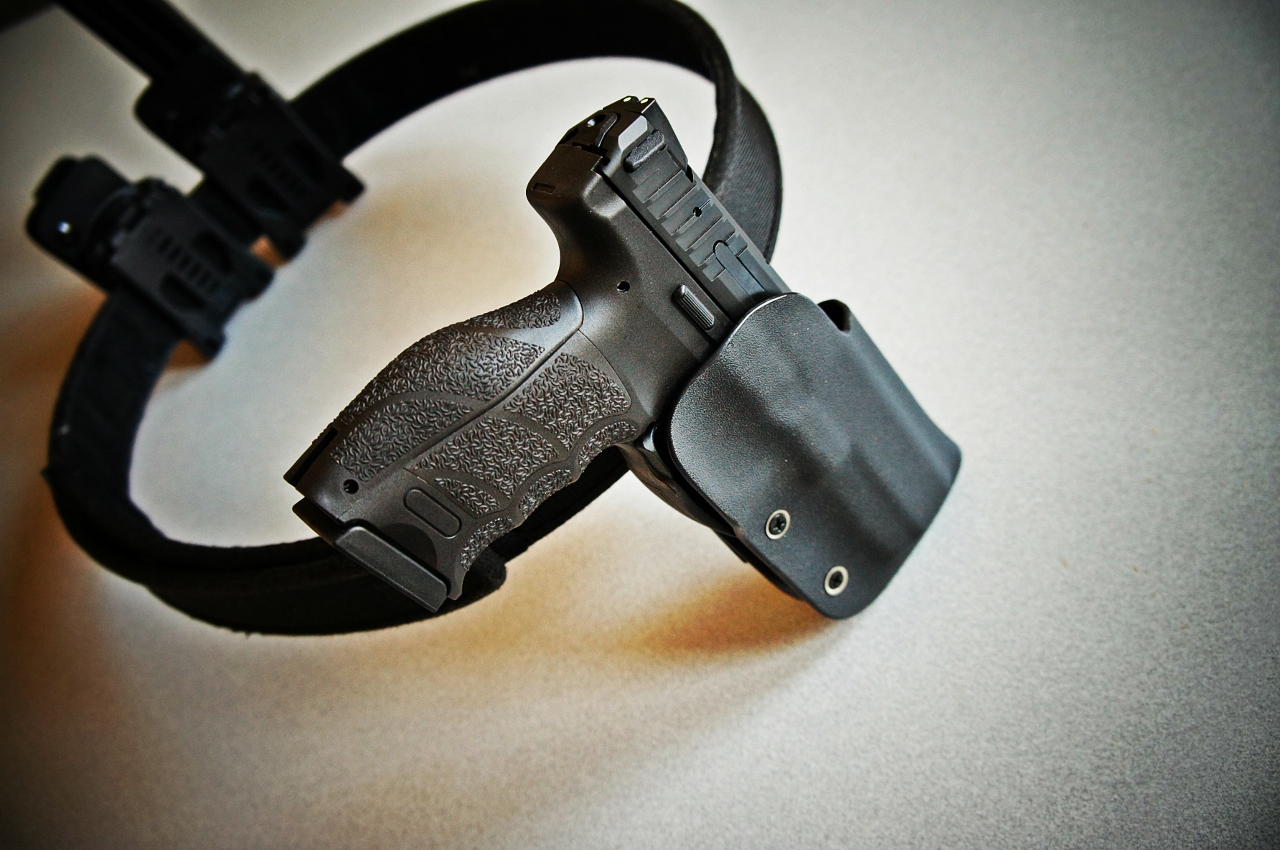 Objectively, we can establish that the VP is accurate and reliable, which shouldn't really come as a surprise. It is, after all, an HK. The P30 from which this is derived has a legendary reputation for reliability, with an individual sample going over 90,000 rounds. But what about subjective characteristics like recoil? Prior to running this gun, most of my personal trigger time had been with a Beretta Px4 Storm, which is one of the softest recoiling polymer pistols on the market. Compared to the Storm, the recoil impulse of the VP9 is a bit snappier, and imparts a little bit more torque to the strong hand wrist. But it's still a 9mm, so recoil is really not that big a deal. In fact, I was able to change the felt recoil impulse by playing around with the backstraps and grip inserts until I found the combo that made the gun fit my hand the way I liked it. My combo is small backstrap, medium right side panel, large left side panel. This gives me a bit of a "bump" at the bottom of the grip to fill the palm of my strong hand, doesn't force me to adopt an unpleasant grip angle, and gives me lots of gun to hold on to.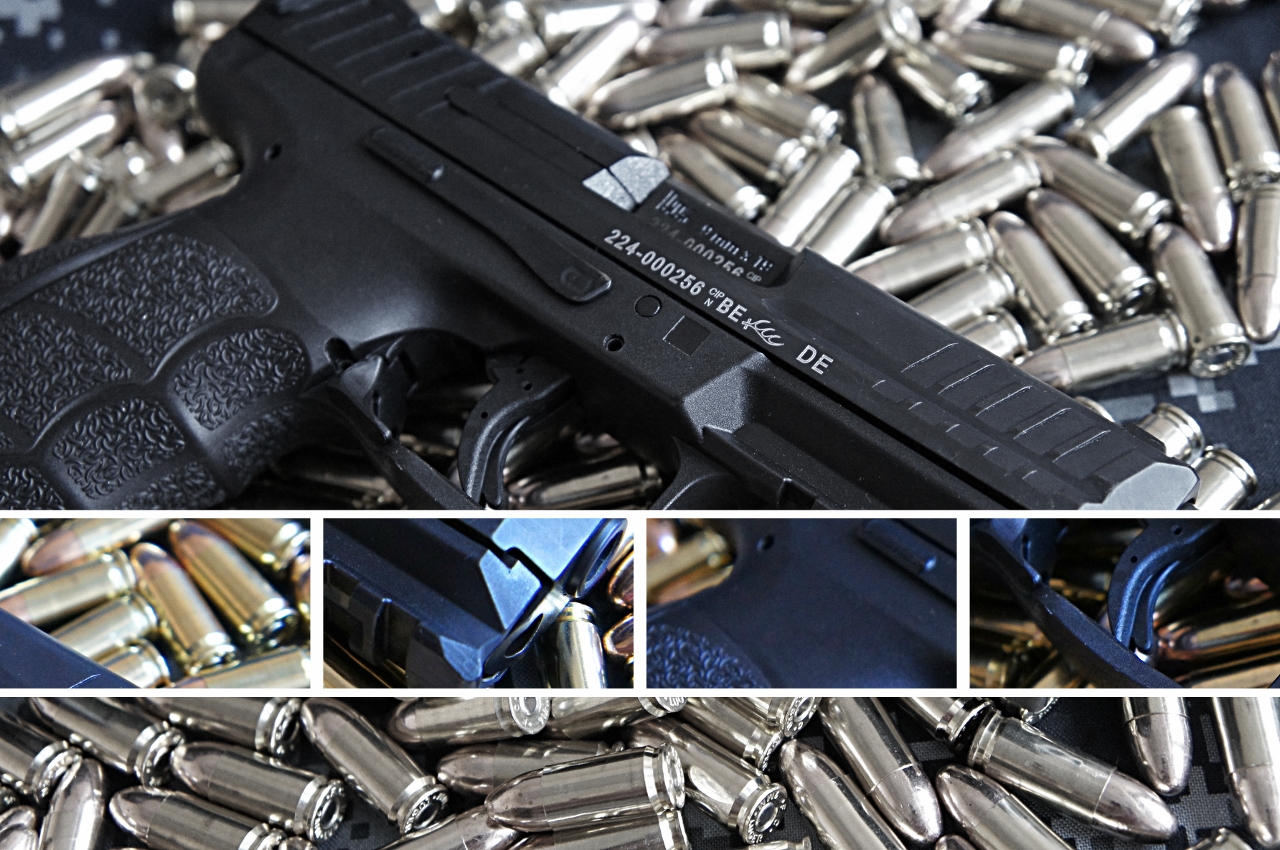 The trigger has been the part that we've received the most questions about since posting yesterday that the test sample had arrived. Out of the box, it is top 3 striker fired triggers, going head to head against the Sig P320 and Walther PPQ. If you forced me to pick which one I like better, I'd probably say the VP9, but honestly between the three you're splitting hairs anyway. It is light years better than a factory Glock, M&P, or XD trigger. The takeup is short, the break is positive without being crunchy, and the reset is instant. As a result, it's really easy to shoot this gun quite fast. With the incredibly pleasant to shoot American Eagle 124 grain FMJ, I was pull on-target .19 splits to an 8 inch circle.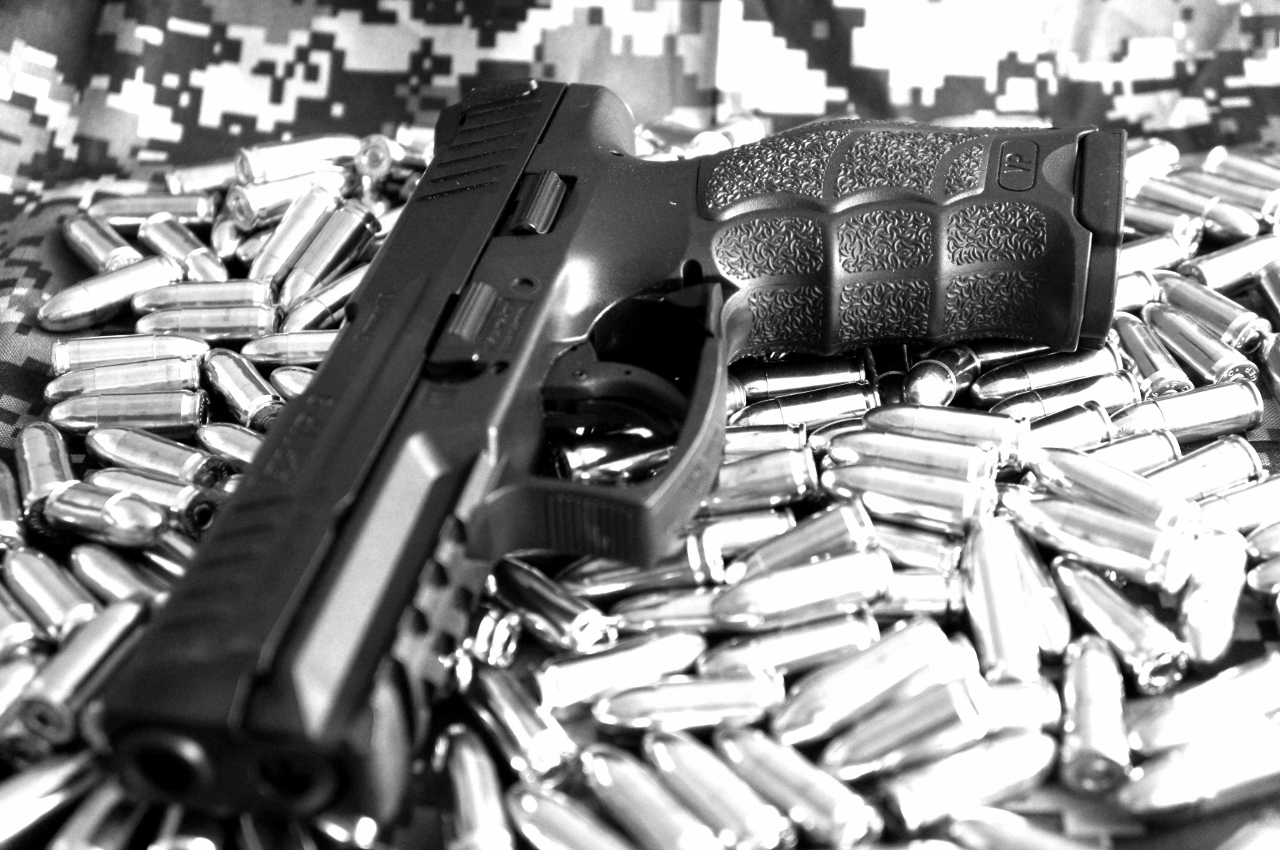 The paddle magazine release is a feature that hasn't really caught on in the USA outside of a limited enthusiast circle. Walther dropped it from their PPQ, however HK has persisted in using it, and it is present on the VP9. Here's a little secret: it's faster than a button. It really is. The one thing is that it takes some getting used to, especially if like me you've been punching a button with your thumb for a decade or more. But with a bit of practice, once you get used to it, flipping your index finger down to hit the release really is a lot quicker. The other controls on the gun are thoughtfully laid out as well; the slide release is fully ambidextrous, and it's placed in such a way that it's easy to hit with the strong hand thumb on slide-lock reloads, but at the same time won't get a case of premature slidelockulation from your support hand. Probably the weirdest feature of the gun are the gripping supports on the back, which HK refers to as charging supports. The charging supports allow for a positive grip on the slide during manipulations, they're unobtrusive for carry, and honestly they just kind of work. I never consciously decided to use them, I just was, because they're right there and it just makes sense.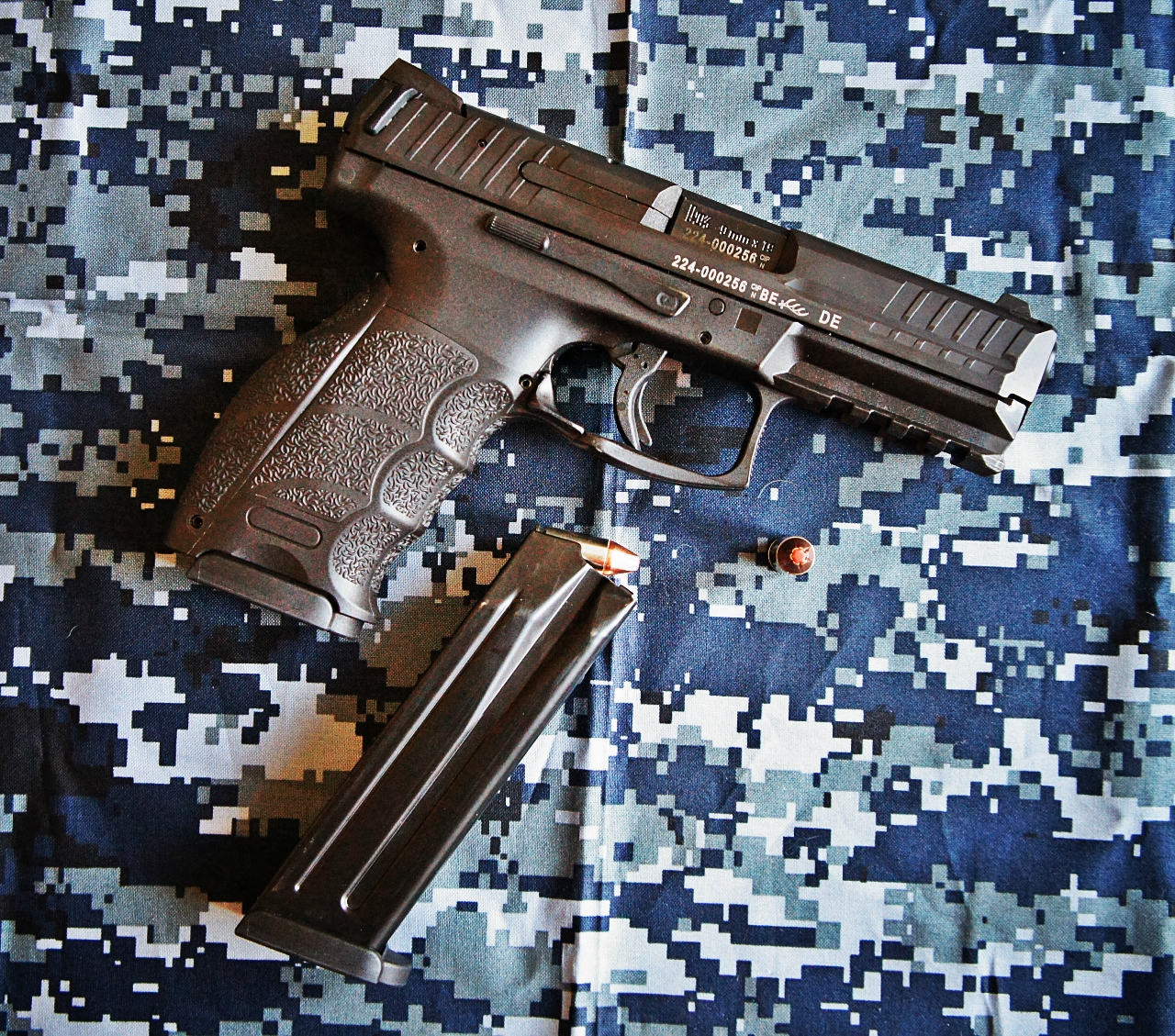 So, the gun is great. It's accurate, reliable, easy to shoot well, it has thoughtful features and impressive design. Is there anything wrong with it? Well, as usual with factory guns, the sights suck. They're too big and blocky, and while that's fine for precision target work, I found myself driving the front sight too far into the notch, or dipping the front sight when trying to line everything up. The dots are all the same size and same color, so at speed you have to take an extra moment and make sure the right dot is where you want it. Needless to say, the sights are coming off the pistol post-haste, to be replaced with 10-8 Performance sights.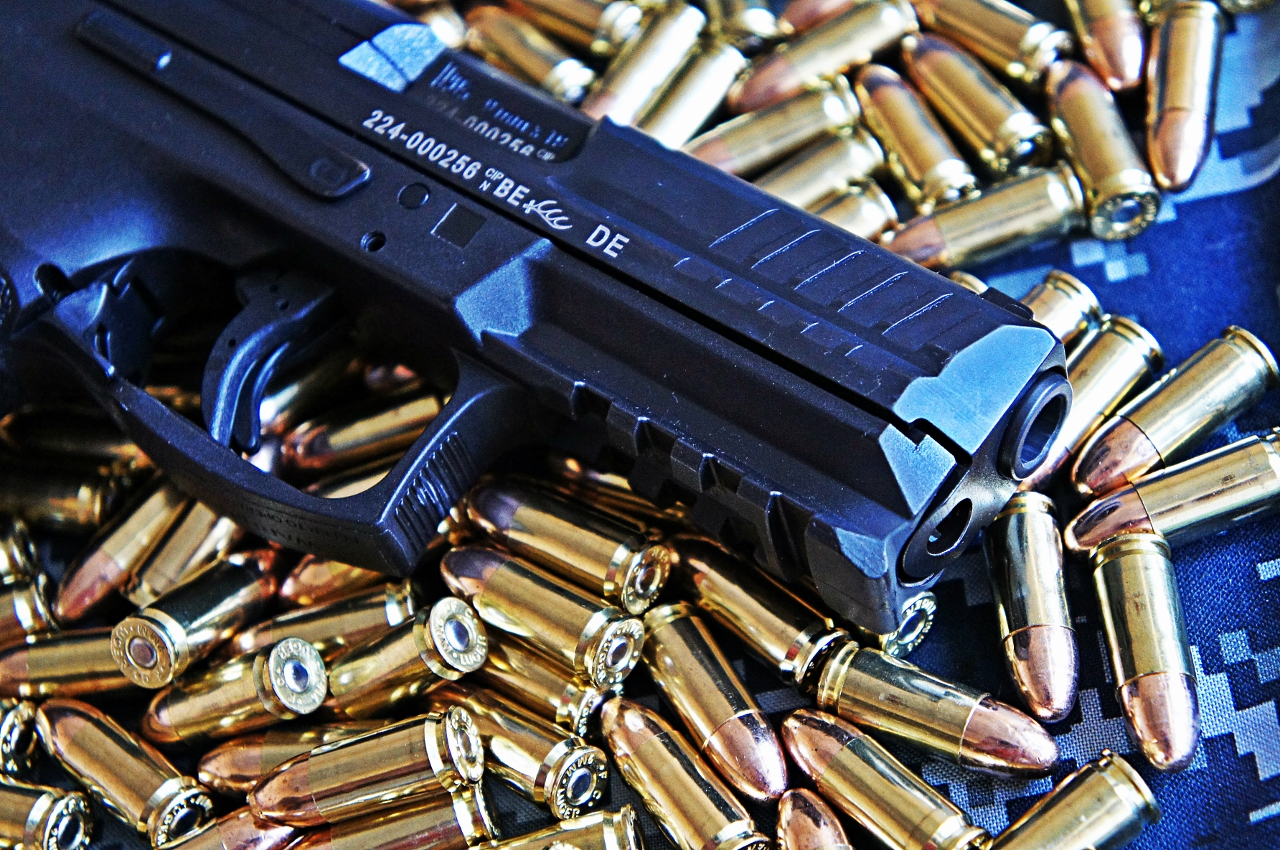 On the topic of accessories, I have several P30/L holsters on their way to me for test fitting. However, in testing around the office, I've found the following holsters work very well for the VP9, some without modification and some with minor tweaks:
Ready Tactical Glock 21SF holster (no mods)
Blade-Tech Nano IWB holster for a Sig P229 (some mods needed)
Blade-Tech Revolution OWB holster for a Sig P226R (no mods)
Comp-Tac OWB paddle for a Beretta Px4 Storm (some mods)
Blade-Tech Eclipse OWB for a M&P compact (some mods)
I'm currently carrying the VP9 in the Eclipse holster as I write this, and I did most of the range work yesterday from the Glock 21 holster. Holsters on order are an ALS from Safariland, a speed holster from Blade-Tech, several models from Galco.
Ultimately, this is a really great gun. What really brings it home, despite the features, the accuracy, the reliability, all of that; the real cherry on this Teutonic Sundae of Awesomeness? The price point. The MSRP on the VP9 is a paltry $719, which means the street price will probably come out to high $600s, probably $650-$699 in shops. Is it more than a Glock 17? Yes. But it's not more than a Glock 17 once you change the sights on the Glock, fix the trigger, and stipple the grip.
It's not often that a striker fired polymer 9mm really impresses me. But HK has put together a gun that really does. The quality you're getting at the price point they're asking is basically unheard of. This gun could serve as the gateway drug for a new generation of HK fanboys, they'll start here, and then before you know it, they're crawling gunbroker looking for P7s and USP Experts.
My plans for the VP9 are pretty straightforward: I'm going to shoot it in every single match, sport, and class I can. HKs have been tortured tested a lot before, and now it's my turn to take one as far as I can go.