If you've ever engaged in a discussion of terminal ballistics online, I guarantee you've read some variation of this argument: "Oh yeah, well if .45 doesn't have any knockdown power, why don't you let me shoot you with mah trusty forty-five!" Other variations are similar, but it basically boils down to "well if you don't think it's effective, let someone shoot you with it." It's also the stupidest possible thing you could say during a discussion of terminal ballistics. It is the argument of an idiot who doesn't understand terminal ballistics.
I have a newsflash. No one wants to get shot with anything, not even a .22. Seriously, can you imagine trying that in the real world? "I need volunteers to get shot in the chest with a .22" would probably have a pretty poor turnout, even if you offered free Krispy Kreme for all the volunteers. Getting shot isn't some sliding scale of do not want – I don't think "well, I don't want to get shot with a .22, but I really really don't want to get shot with a .45-70." I just don't want to get shot period.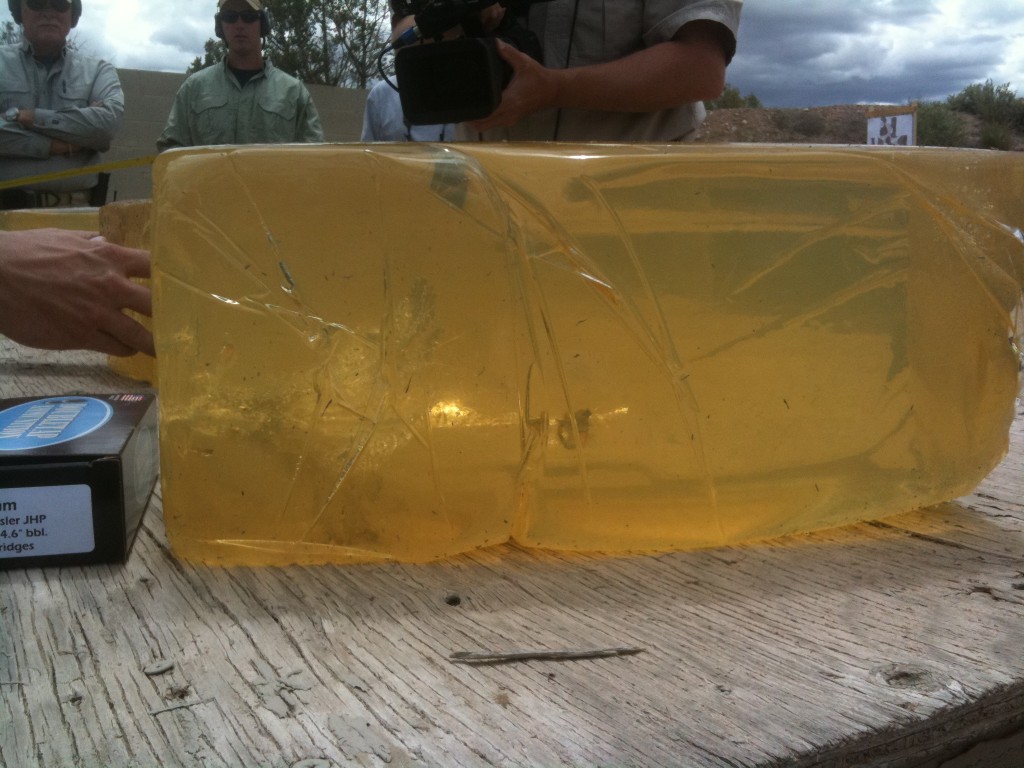 Let's have some real talk for a second about terminal ballistics. There are plenty of anecdotal stories out there to support basically any ballistic position. Want to "prove" that .22 is enough? You can find some story about a guy dropping DRT from a single hit. Want to prove that .45 is ineffective? There are stories of guys taking a .45 to the head and it glancing off the forehead. The problem that most internet ballisticians don't understand is that these are anecdotes, and that just because situation x produced result y in this particular shooting does not mean it's a typical scenario.
This is why we have ballistic testing in the first place. Proper ballistic testing has produced service caliber rounds that are designed to work in the majority of situations. We have a problem of imagining that a self-defense situation is going to be a certain way, and for some reason that imaginary fight that everyone is planning for involves an unobstructed frontal thoracic cavity shot. Yes, birdshot can incapacitate an attacker, and yes a .22 can penetrate deep enough to hit vital organs. No, there is no major terminal ballistic difference between a 9mm, a .45, or a .40; pick whatever you like most and shoot it.
The reason professionals use the rounds they use is because they're designed to offer the best possible performance assuming the worst possible set of circumstances. That's why cops don't use birdshot in their shotguns, and it's why by and large most SWAT teams use 5.56 carbines now. I hate to drift into the "appeal to authority" territory here, but there are times when it pays to look at the gear the pros use. The elite LE units generally pick their gear for a reason, and you won't see birdshot in a SWAT team shotgun; you don't see Marines forward deployed with .22 pistols either. Gunfights are all unique events. The best defense rounds are designed to work in the worst conditions of those events and still produce the best results on target.