Yesterday I mentioned in passing that .22 LR is hitting shelves. I had no idea that an off-hand comment would raise such an outcry, two comments on the blog, facebook messages and emails came in telling me "well I can't get .22 LR" or "it's still expensive" and that sort of thing.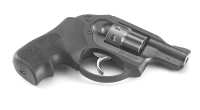 Here's the thing: .22 LR is available. It's on the internet, it's in stores, it's out there. GunBot.Net shows loads of different .22 LR in stock at various outlets. "But Caleb, it's more expensive than it used to be! I remember when you could get 3,000 rounds of .22 LR for three shillings and a piece of bread!" I have sour news for you, but the days of 50 round boxes of quality .22 LR for $4.99 are over and they're not coming back.
9mm ammo is finally now starting to stabilize in price, and it's about ~$2.00 more a box than it was before the Great Panic of 2008, the Derp Panic of 2012, and the Post-Newton Ammo Clown Show. It's just a fact that the "new normal" of major retail for 9mm practice ammo is going to be in the $15-$20 per box range. It sucks, but it is what it is. Gone are the days of 50 round boxes of Wolf Steel Cased for $4.99 and and American Eagle for $9.99.
The same thing has happened to .22 LR ammo. It's out there. It's not as cheap as it used to be. It never will be. There are a number of reasons for that, the increased cost of raw materials, the declining value of the dollar, increased demand for completed ammunition; but the bottom line is that .22 LR is available and in plentiful quantities. Just because Wal-Mart doesn't have any ammo doesn't mean it's out there, and just because the big box sporting goods stores are charging scalper's prices doesn't mean it can't be found for affordable prices.