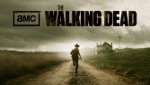 Last week it was announced that Senoia GA, the city that is home to the production of The Walking Dead, is giving up the .40 S&W for 9mm. The Senoia Police Department has made a deal with Glock, in which trade-ins will be bought back for $300 and 16 new 9mm pistols will also be purchased. What could possibly make these cops opt for less stopping power, especially since new guns were not in their budget for this year?
The main reason the Senoia Police Chief Jason Edens told the Times-Herold for the change, was availability. Senoia as well as other citys' departments are being forced to wait over six months for their orders of training and duty ammo. Edens also mentioned that the price tag on 9mm rounds was considerably less than on the .40. But the switch isn't only about the rounds. Glock's Gen 4 has some appeal as well. Chief Edens mentioned the higher round count of the Glock 17, as well as the interchangable backstraps which added to their interest in making the change.
What I found most interesting about this announcment was the Chief's statement, "we want to build a firearms program that concentrates on precision and accuracy with the shots, as opposed to just having a big chunk of lead." I realize that there are shooters who are highly proficient with their .40 S&W pistols, and I mean them no disrespect. However, no matter how many long-time shooters I've met who are die-hard .40 carriers, none have ever convinced me that two or three accurate shots with a 9mm were better than one well placed .40 cal round, and a questionable follow up shot. Like it or not I believe, the times they are a'changing… The Senoia police are making a big statement with this change in caliber, even if their only intention was to get their officers a few new guns.