I know Caleb put a post up the other day encouraging everyone to donate to my campaign for the NRA Women's Programs, but I wanted to give Gun Nuts readers a little more in-depth look at why I decided to start this movement.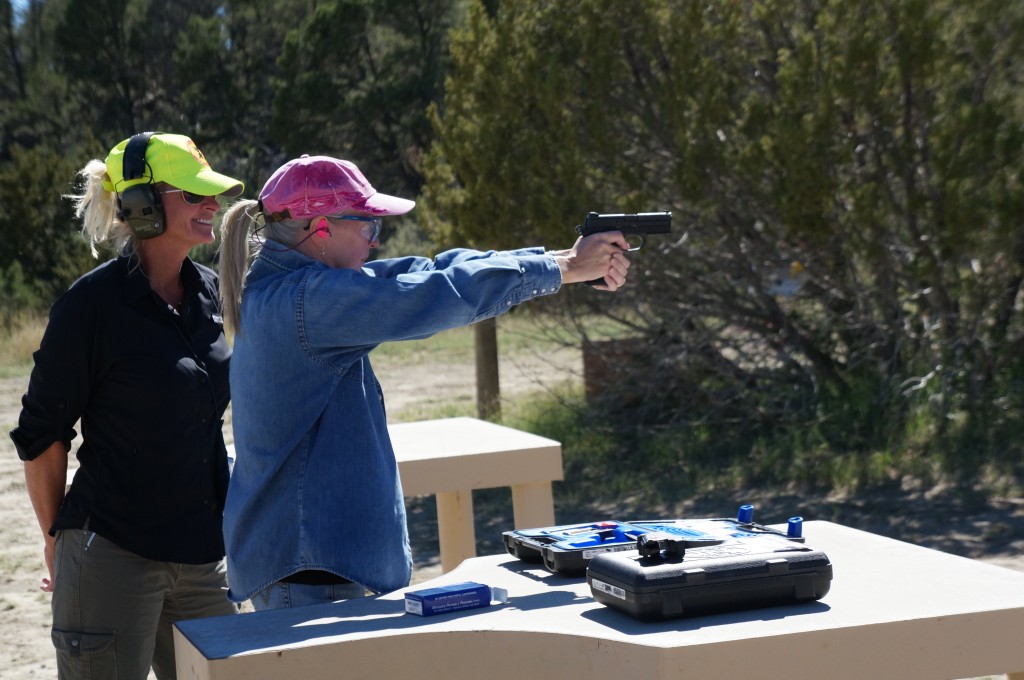 It all started in September, when I had the chance to fly out to the Whittington Center for the NRA Women's Wilderness Escape; what I experienced there was life-changing.
The women that attended this event were not the ones you see in photos on Facebook or writing articles for blogs. They were real, and from all different walks of life, with all different levels of experience. Each had her own, unique reason for attending the event – my roommate was even a vegetarian corporate lawyer who had recently moved from New York City (seriously, I can't make this stuff up). She absolutely embodied what these programs are about. At the beginning of the week she was afraid of guns, skeptical of gun owners, and, well, it was amazing she was even there. By the end of the week, she was trying to decide whether to shoot precision rifle or 3-Gun and was killing the Cafe's wi-fi with me watching YouTube videos of Jerry Miculek.
That's the effect these programs can have. That's the difference you can make by donating just a little bit to my campaign. This isn't about me shooting Bianchi Cup in a mini kilt, this is about all the women who want to shoot Bianchi Cup in a mini kilt and don't know it yet.
Donate to the NRA Women's Programs.
Read my full review of the Women's Wilderness Escape in GunUp the Magazine.