One of the areas I've been working on to improve my performance has been my reload; which with a single stack gun is especially important. After taking the Automatic Accuracy USPSA class, I spent the majority of my dry practice on reloading the gun without the use of a par time. I reached the point where if I was off the clock I was able to pull off 89 consecutive reloads without a single bobble. So I put myself on a reasonable 1.2 second par time, and continued to stick the reload. The moment I dropped the par time to 1 second however, it all came apart.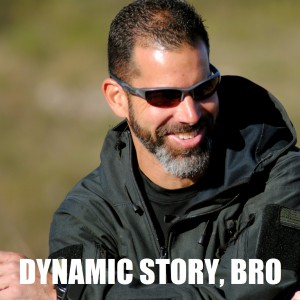 After some frustration and working backwards to diagnose the issue both on and off the clock, I was able to determine (with the help of some video) where the problem lies. It's with my eyes. When I was reloading off the clock, I'd keep my eyes on the magazine well until the mag was fully seated, and only then look back to the target. A 1.2 is pretty comfortable for me to reload to, so at that speed I was able to keep focusing on the magwell as well. The issue with my eyes only crops up when I start pushing my speed.
What's happening is actually pretty simple – when I'm pushing for more speed, I take my eyes off the magwell before I've fully inserted the magazine because I'm trying to get my sight picture back as quick as possible. Because I've mentally defined "completing" the reload as getting a sight picture, I cut a corner with my visual focus if I'm pushing for more speed. It actually is faster, but it's less successful; when I don't bobble the reload I can get down to 0.9 by cheating a little bit. The problem is that I also fail something like 25% of my reloads, so I'm gambling a 1 in 4 chance that my super fast reload is going to turn into a 2 or 3 second reload.
After I realized what I was doing, I applied some mental discipline to force myself to look the mag all the way in, even under a tighter par time. Unfortunately, over the winter I did thousands of reloads using "sight picture" as the end goal, so I've developed a bit of a training scar as a result. However, the fix to a training scar is train harder and better; to that end I've changed how I'll practice my reloads. I'll stop using "sight picture" as the mental definition for a completed reload when I'm doing par time training. It's too easy to cheat myself and my training by letting my eyes wander. Instead, par time training will define a completed reload as "magazine fully inserted" which is a modification of the Burkett reload.
Off the clock reloads will continue to use "sight picture" as the definition of complete, because I believe it's important to practice completing the entire motion of reloading the gun from shot to shot or sight picture to sight picture. Unfortunately, this realization comes a little too late to help me at Single Stack Nationals beyond knowing what mistakes I'm already making and giving me something to focus on mentally. It will be beneficial in future training for Area 3 and other major USPSA and IDPA matches.