This has been a long time coming, but as of December 27th, Steel Challenge officially has its own ranking and classification system. They are two different systems, with the ranking system showing the fastest shooters overall, and the classification system being largely similar to the USPSA classification system.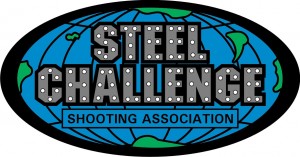 Steel Challenge's new classification and rankings system gives dedicated Steel Challenge shooters a way to quickly compare their skills, and updates weekly as member clubs upload scores to the Steel Challenge website. Utilizing the familiar ranks of GM, Master, and A-D class, the Steel Challenge classification system uses 6 of the 8 Steel Challenge stages to compute your classification.
On the classifier and rankings page at Steel Challenge you can enter a shooter's Steel Challenge number (mine is 3297) and see what matches they've shot and what scores were used to pull their classification. The system isn't perfect, obviously because it's missing my scores from the 2011 Steel Challenge. It's not that big a deal, because those scores wouldn't be good enough to push me into Steel Challenge A-class. Speaking of which, here's how the system works:
Classifications use only 6 of these stages (SC-104 and SC-108 are included in the ranking, but not used for classification). This is done since those excluded stages require a larger range layout and SCSA wishes to make it possible for our members to obtain classification at as many different clubs as reasonably possible.
That means the stages used for classification are:
5 to Go
Showdown
Smoke & Hope
Accelerator
Pendulum
Roundabout
Not used for classification are Outer Limits and Speed Option, which are however used to calculate overall Steel Challenge ranking. So, classification is determined by your best aggregate score of the six classifier stages, and ranking is determined by your best aggregate score of all eight stages. What is interesting about the classification system is that it's division neutral. As of right now, there is no "Open GM" or "Limited A-Class" in Steel Challenge, your time is determined by your fastest centerfire scores, period. So if all you shoot is Iron Sight Pistol/Production, getting a GM card in Steel Challenge will be slightly more challenging. To give you an idea of the bar; if you look at the Iron Sight winner from 2012, BJ Norris and take the six stages that would count towards classification, you get a score of about 62 seconds which is just under the 65 mark for Steel GM. And that's from one of the best shooters in the world.
The new Steel Challenge ranking and classification system isn't perfect; but it has the advantage of being simple to explain and simple to understand. As more clubs start to use online scoring and update their scores with the Steel Challenge database, the classification system will grow and expand, and hopefully expand Steel Challenge's membership as well. Will this have a positive effect on the growth of Steel Challenge? We'll have to wait and see, but I'd like to think so. Steel Challenge is a lot like Bianchi Cup – you can either shoot, or you can't.