Top Shot premieres on June 6th at 10pm on the History channel (SET YOUR DVRS) but before it does I want to introduce you to the cast of characters that you'll be meeting on the show. Now, since this is my blog, I'm going to go first. This is a huge post, so all the pictures are under the jump. CLICK IT.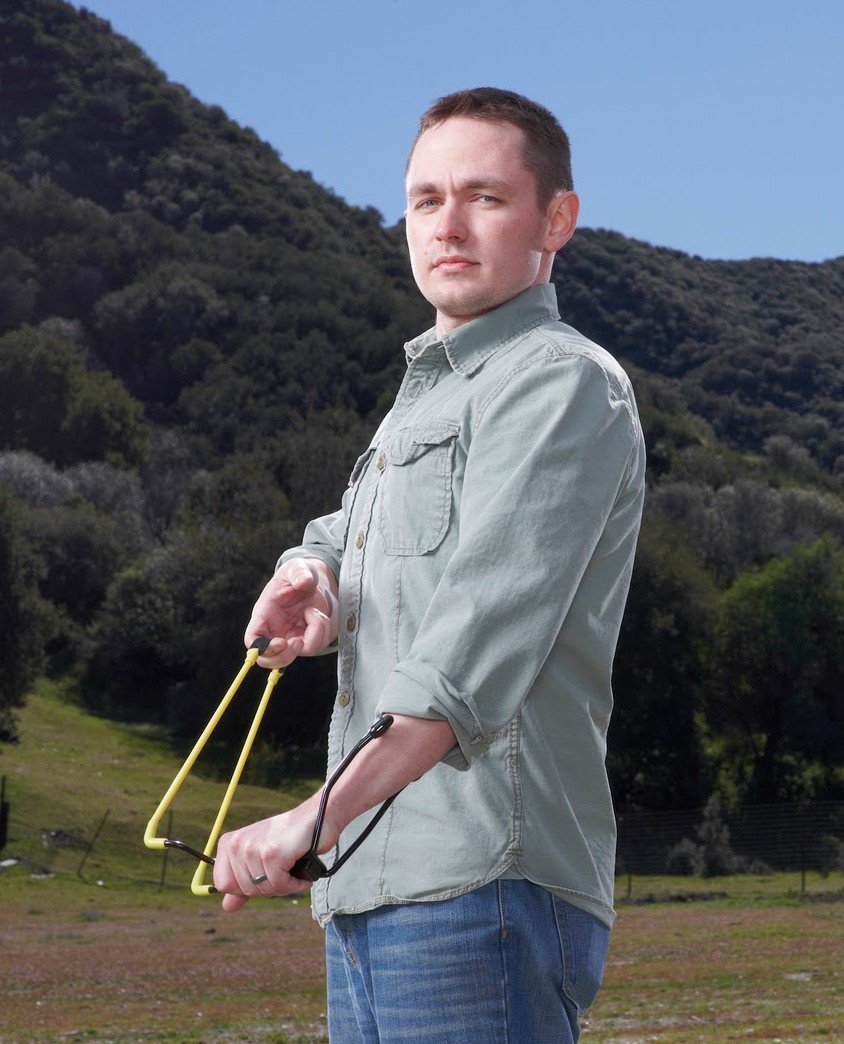 That's me, Caleb Giddings from Indiana. Yes, that is a slingshot I'm holding, and no, I didn't have a choice. C'est la vie. Next to each photo I've reproduced each of our official short form bios which are posted on Facebook. Here's mine:
Caleb is known in the shooting community as "The Little Giant" because, even though he stands at 5'6" and 145 pounds, he out-shoots guys that are bigger and faster. He started shooting at age eight and his Coast Guard Academy training and classes at Gunsite and Blackwater USA helped him amass trophies at the Indiana State Steel Challenge, the Ray Chapman Speed Event, and the Indiana State IDPA tournament. Also a writer, Caleb runs a shooting sports website to help introduce people to competition shooting.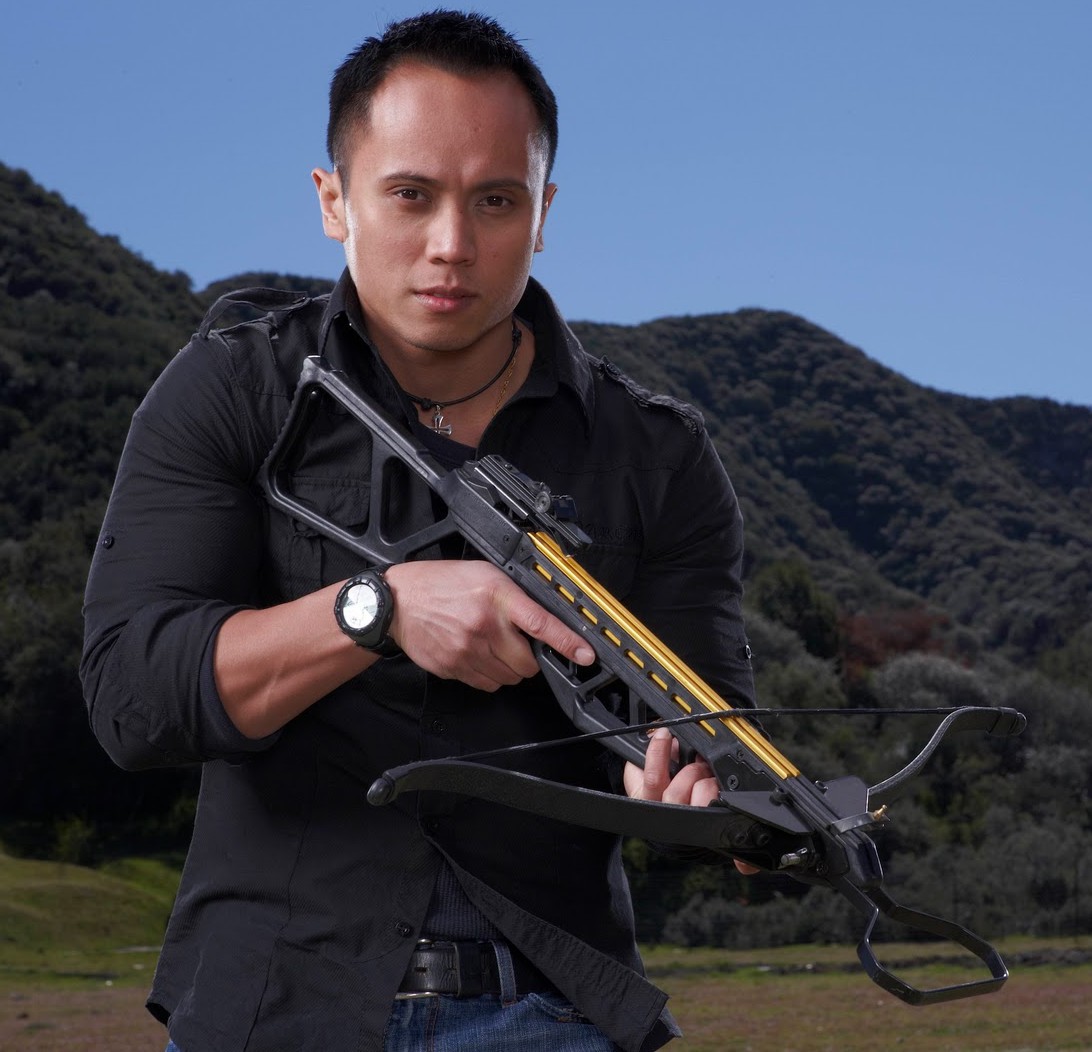 Simon "JJ" Racaza: Fiercely competitive, J.J. hates to lose. This world-record holder in the Steel Challenge is consistently ranked in the USPSA top 5. A Department of Homeland Security agent, J.J. is a double grandmaster in the USPSA/IPSC, winning the World Speed Shooting title in both the open and limited divisions.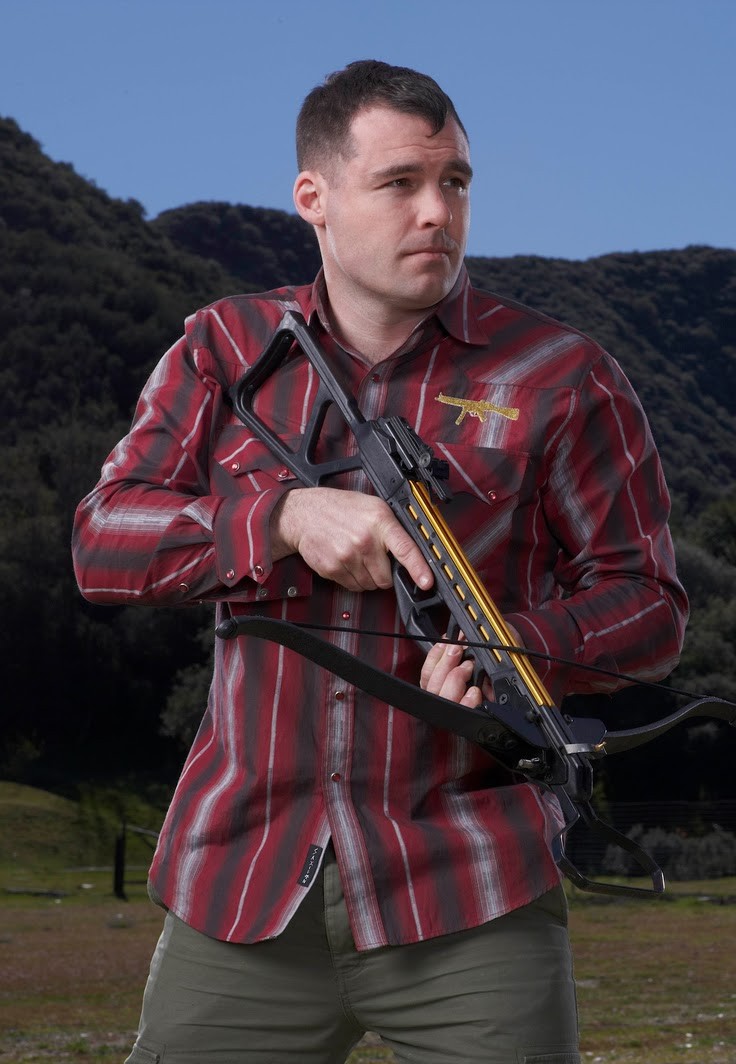 Peter Palma: A plumber by trade, Peter served in Fallujah, where he dropped a 500-pound bomb from an F-18 on a tank during a training session. He graduated 2nd in his class at the Marine Corps Sniper School. Peter collects historic and practical weapons of all kinds and loves to make potato guns out of PVC pipe. In his free time, he also serves as mascot of a roller derby team.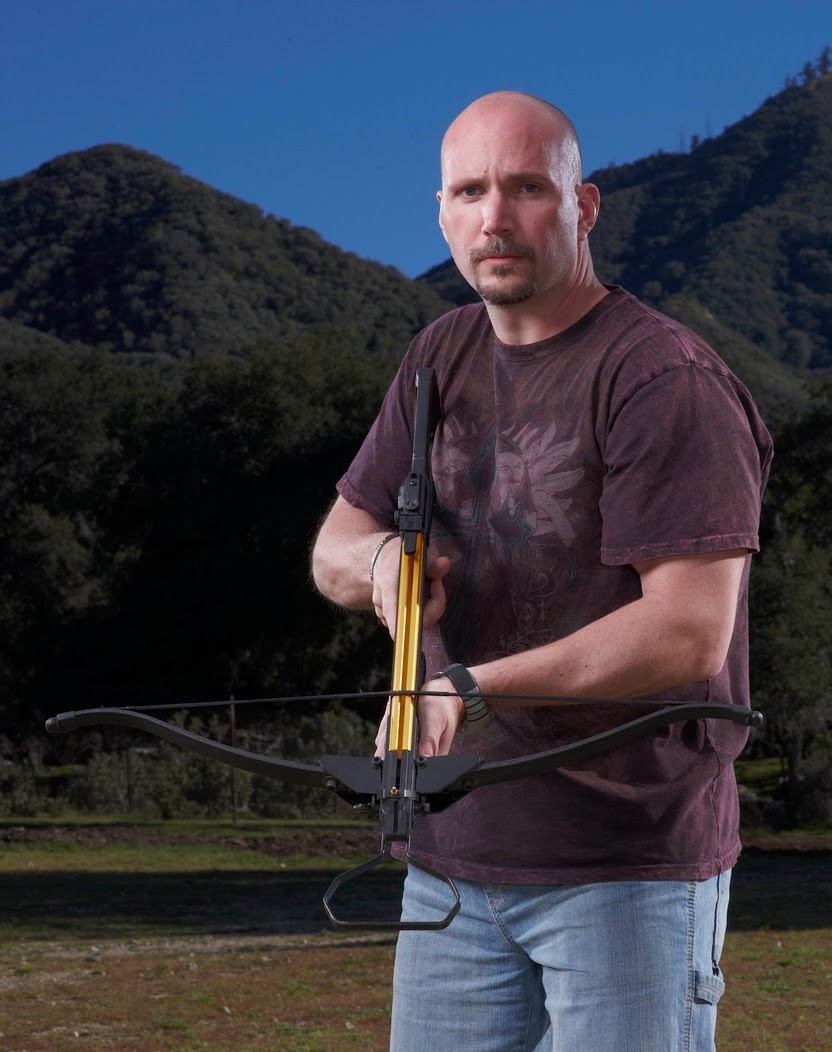 Mike Seeklander: A semi-professional shooter, Mike has spent decades training for an all-around competition like this. Mike is the COO and a Senior Instructor at the United States Shooting Academy. He served as a former Marine, U.S. Federal Air Marshal and firearm instructor for the Federal Air Marshal training division, police officer, and finally a senior instructor at the Federal Law Enforcement Training Center. The semi-pro shooter has competed extensively on the practical handgun shooting circuit, and has also shot competitively with small bore and high powered rifles, as well as compound bows.
Meet Kelly Bachand. Kelly is a rising star in the long-range shooting world. He is a college student who began shooting long range competitions only four years ago. Kelly made the Under 21 USA National Rifle Team in 2006. By 2009 he won gold, made the USA National Rifle Team, and became the youngest person and first American to win the Canadian Target Rifle Championship.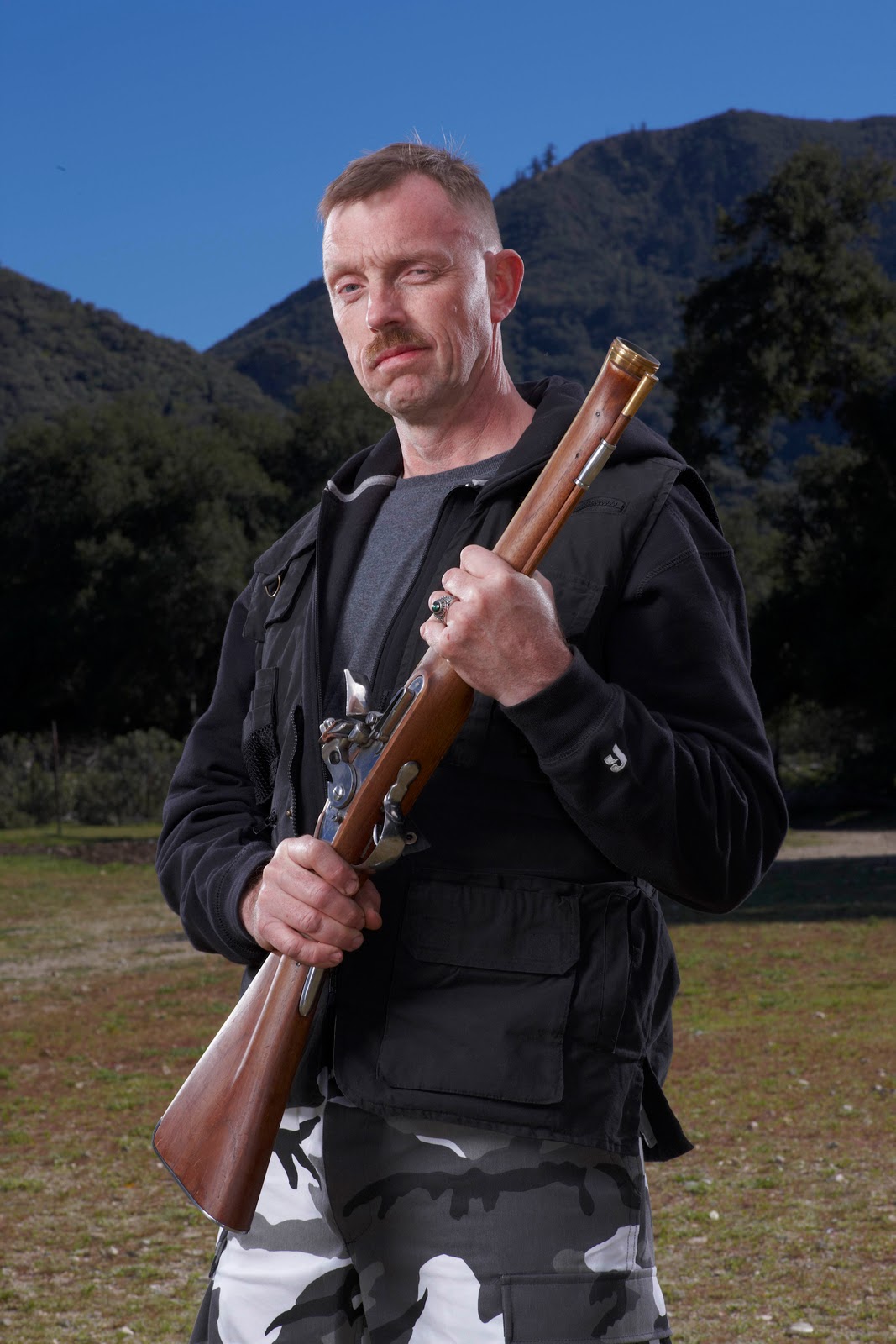 Jim Sinclair: A self-taught shooter, Jim has been passionate about historical firearms since he was five years old. Primarily a high power rifle shooter, he attends the National Matches at Camp Perry, Ohio, where he won the 1903 Springfield Match (2007), and tied for 1st in the John Garand Match (1999). A printer and part-time truck driver, Jim enjoys refurbishing old military weapons and creating custom gun stocks.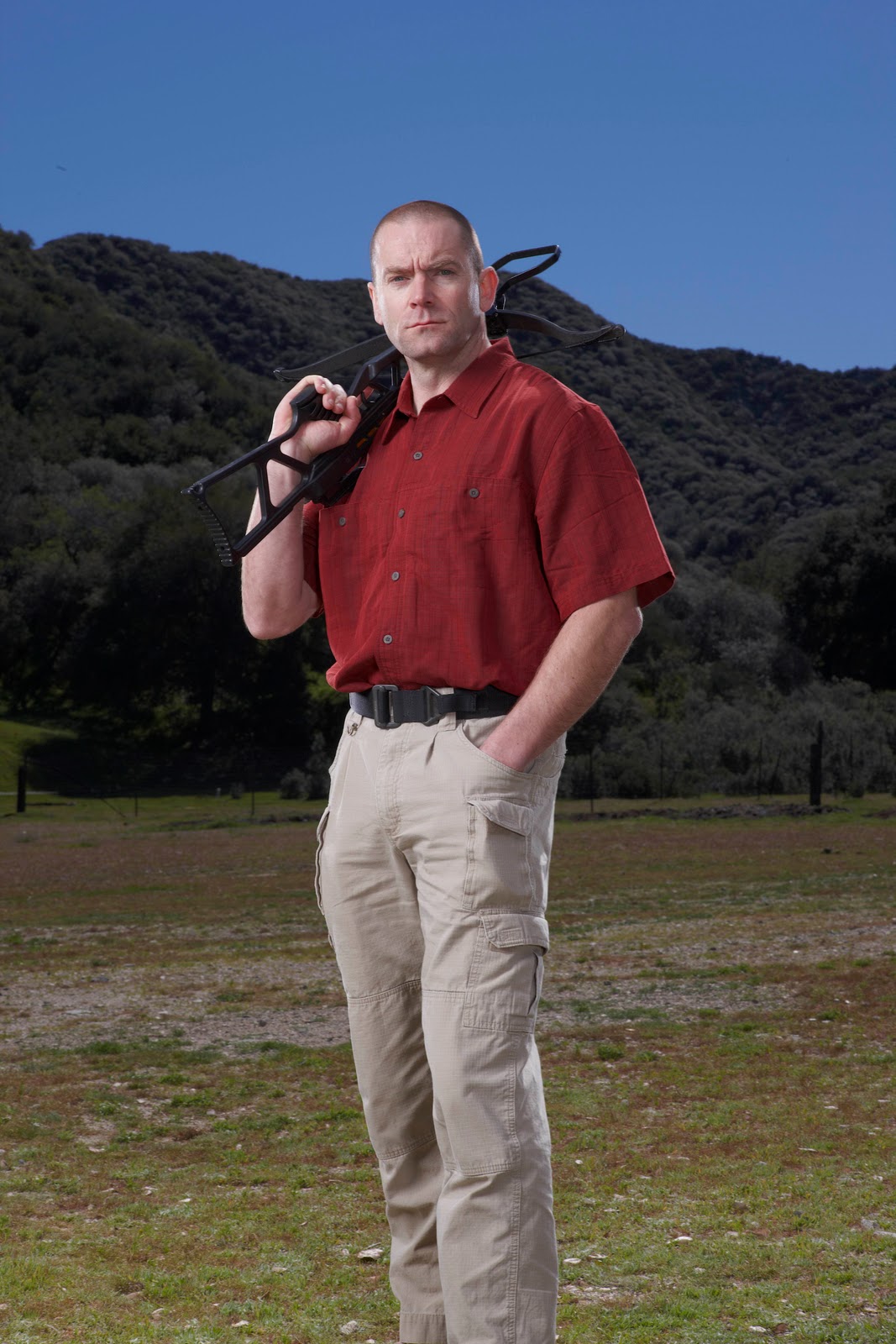 Iain Harrison: This British-born marksman moved to the U.S. in part to pursue his love of shooting. He served as a re-con platoon commander in the British Army, placed 2nd in the USPSA 2009 MGM Ironman and has shot everything from small service arms to 120mm anti-tank missiles and 30mm cannons. Iain makes firearms at home, and even mills his own steel on a metal lathe. He placed 2nd in trooper class at last year's ironman, using firearms he made himself.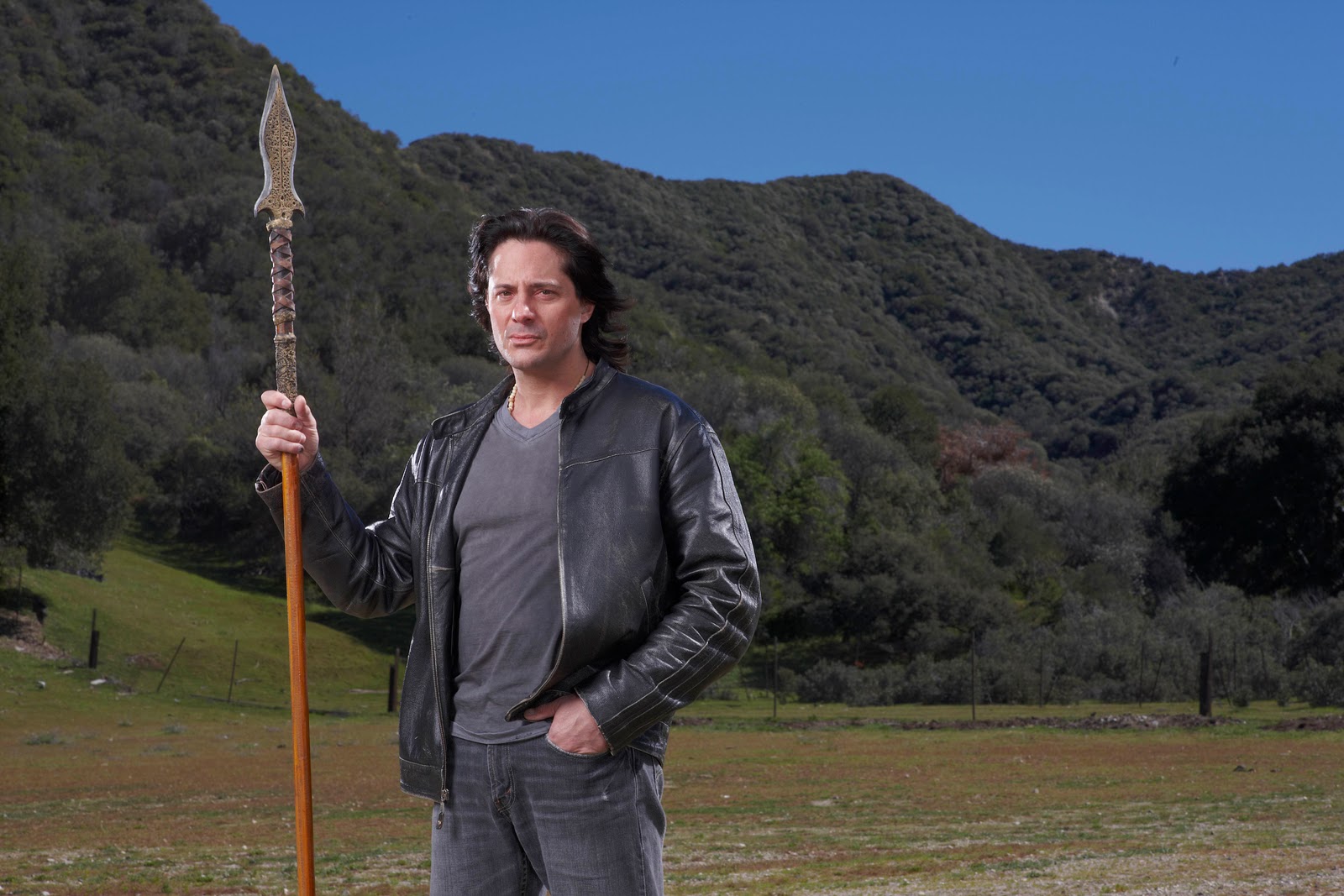 Frank Campana: A retired Yonkers police, SWAT and narcotics officer, Frank is an FBI-certified sniper and instructor who attended more than 20 firearms schools and has trained with all branches of the military, including the British SAS and the Israel Special Forces. He also competes with bow and arrow and learned to hunt with spears living with a tribe in the Zimbabwe bush. Frank's life passion is studying the various wildlife and cultures of Africa.
Denny Chapman: Denny is a real-life cowboy living and working in Florida's horse country. A Level 5 competitor in the Cowboy Mounted Shooting Association, he's a professional horse trainer and clinician for the sport of mounted shooting and performs in his own Wild West specialty shows for rodeos and special events around the country. He has won national and state championship titles in SASS mounted shooting and has competed in numerous other shooting disciplines, such as Benchrest, IDPA and USPSA.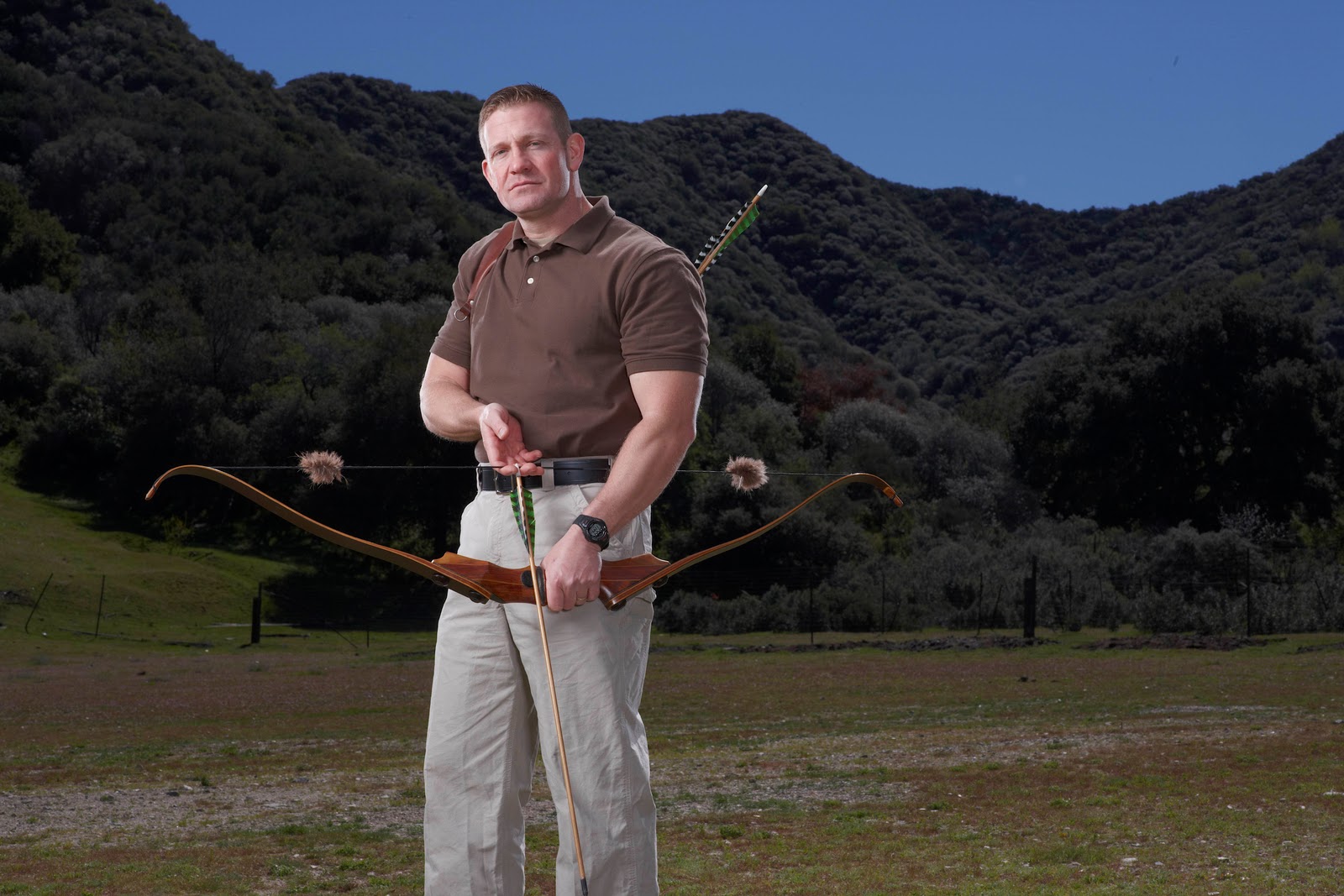 Chris Cerino: A self-described "can do person," Chris sets out to master any weapon he can get his hands on. With 18 years in law enforcement, Chris is a full-time military and police firearms instructor with a background in tactical operations. Although he doesn't compete formally, Chris took 2nd place in the International Law Enforcement Educators and Trainers Association in Chicago. He is also experienced with compound bows, crossbows, and slingshots.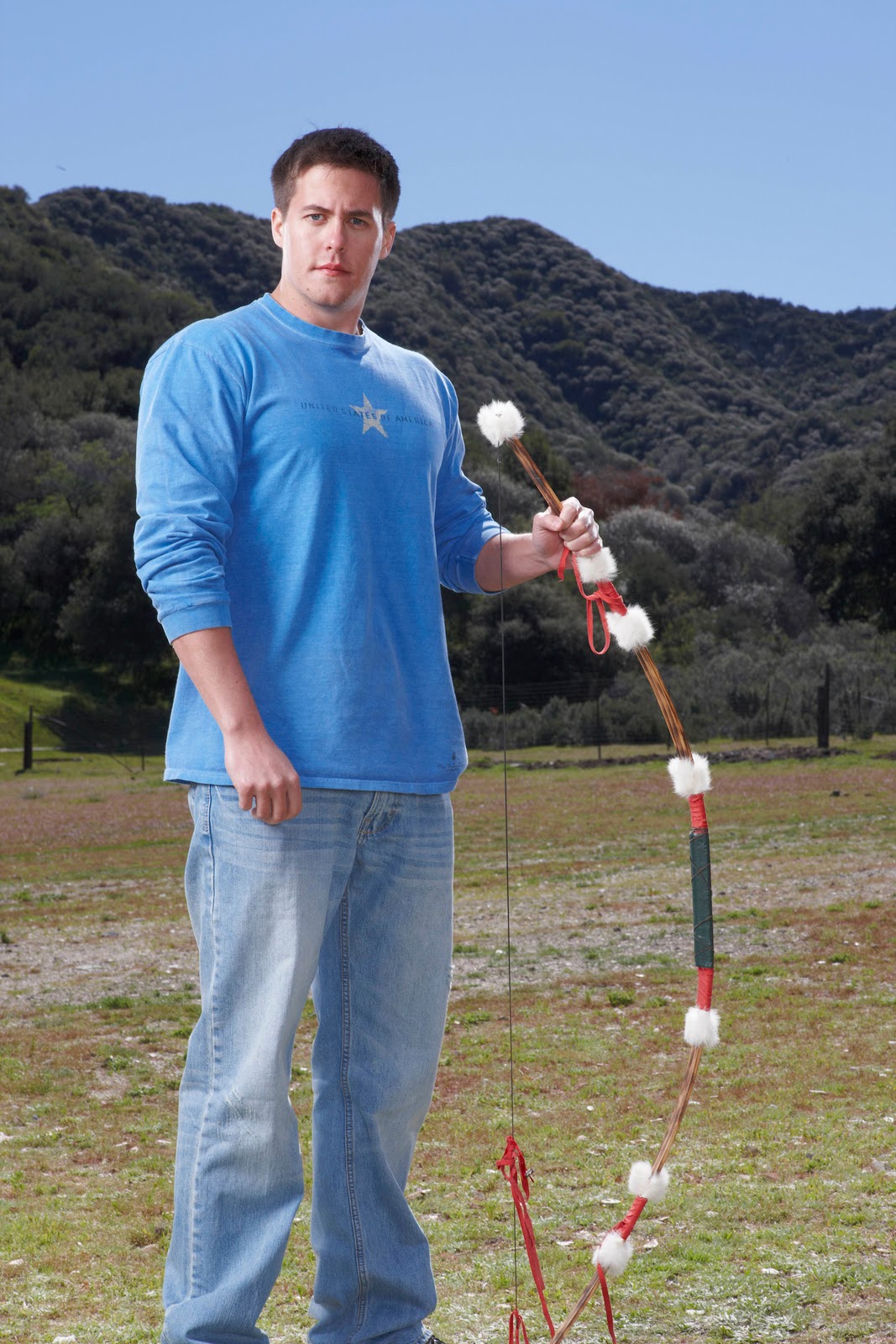 Brad Engmann: Brad is a project manager for a financial data firm. This Bay Area businessman might not fit people's perception of a competitive shooter, but he prefers it that way. In fact, he's been known to throw people off by competing, and winning, in a suit and tie. He is currently a USPSA Grand Master and finished 23rd last year in his first Production Division Nationals. Additionally, he holds a Master class certification in IDPA and recently took 2nd in the California state championship.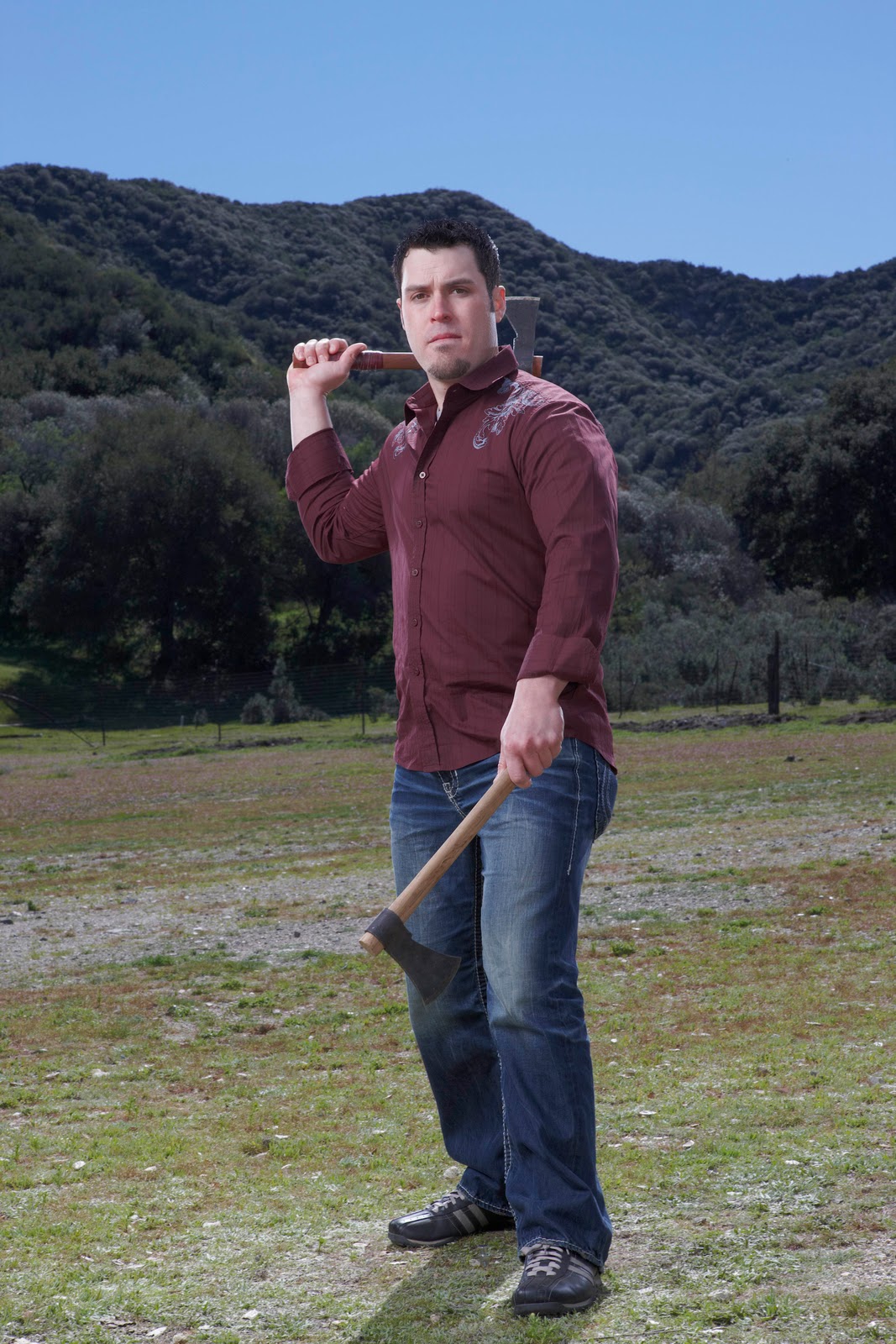 Blake Miguez: Known in the shooting community for his speed, Blake began competing in the USPSA at age 12 and reached Grand Master rank by 17. He has been Louisiana state champion and a top 16 finisher in the U.S. Nationals for the past 10 years. Blake has trained U.S. Anti-Terrorism Special Forces in firearms use and currently ranks 2nd in the world for action pistol shooting. He is also an attorney and executive of an offshore marine transportation company and a bulk fuel/oil distributorship.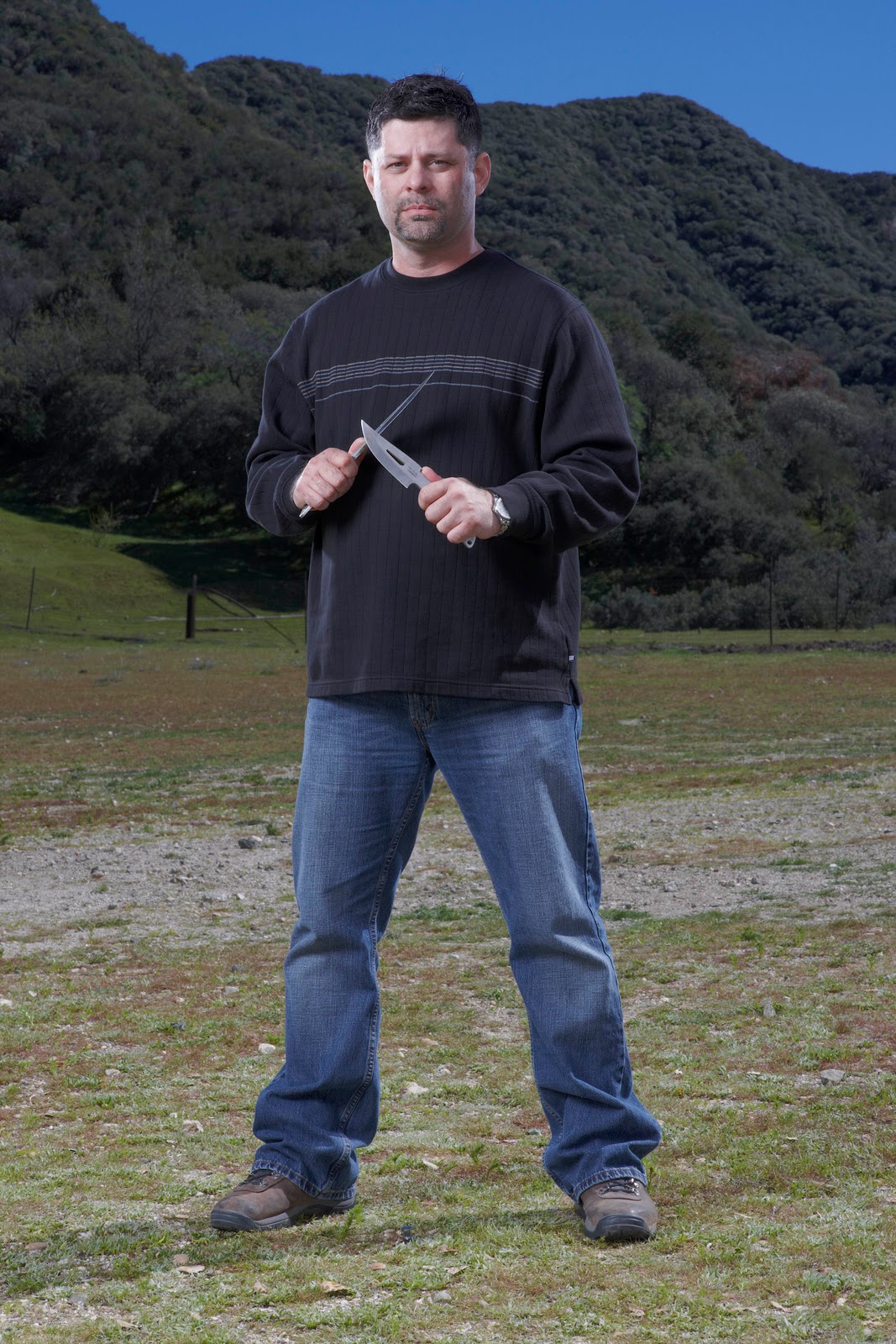 Bill Carns: Nationally syndicated host of 2A Radio, Bill is a former police officer, business owner, efficiency expert and has run a multi-million dollar corporation. Since the late 1990s Bill's concentration in the firearms industry has culminated in leading him to become one of the most highly respected defensive firearms trainers today. Bill is a qualified 5-Weapons Range Master and continues to teach today.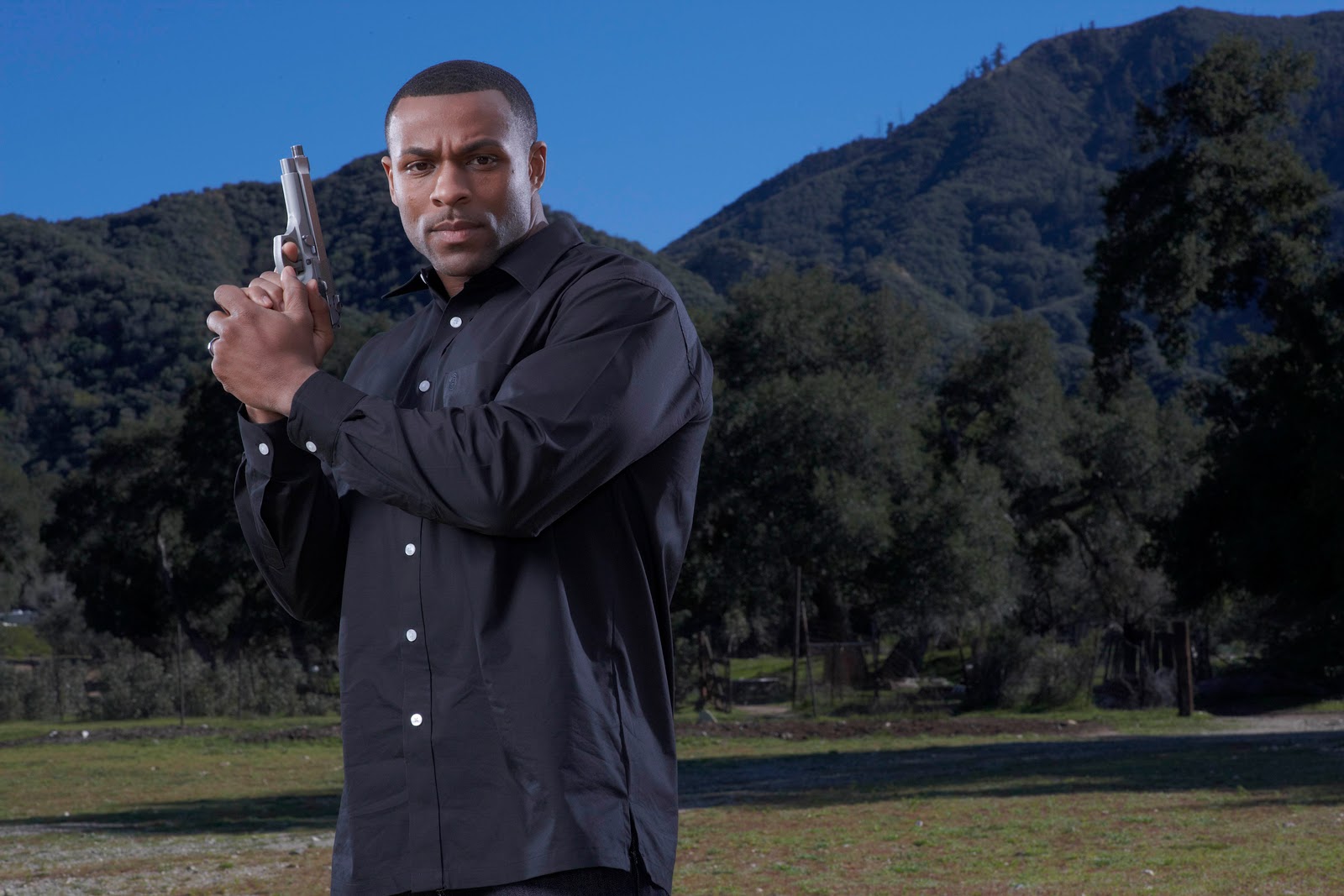 Andre Robinson: Andre trained with the Marines, earning "Rifle Expert" status in four competitions before joining the Army, where he earned the same status two more times. His skills were also honed during deployment. He is currently stationed in South Korea and traveled around the world to compete in TOP SHOT. The bodybuilder and family man joined TOP SHOT to show his young children that anything is possible with commitment.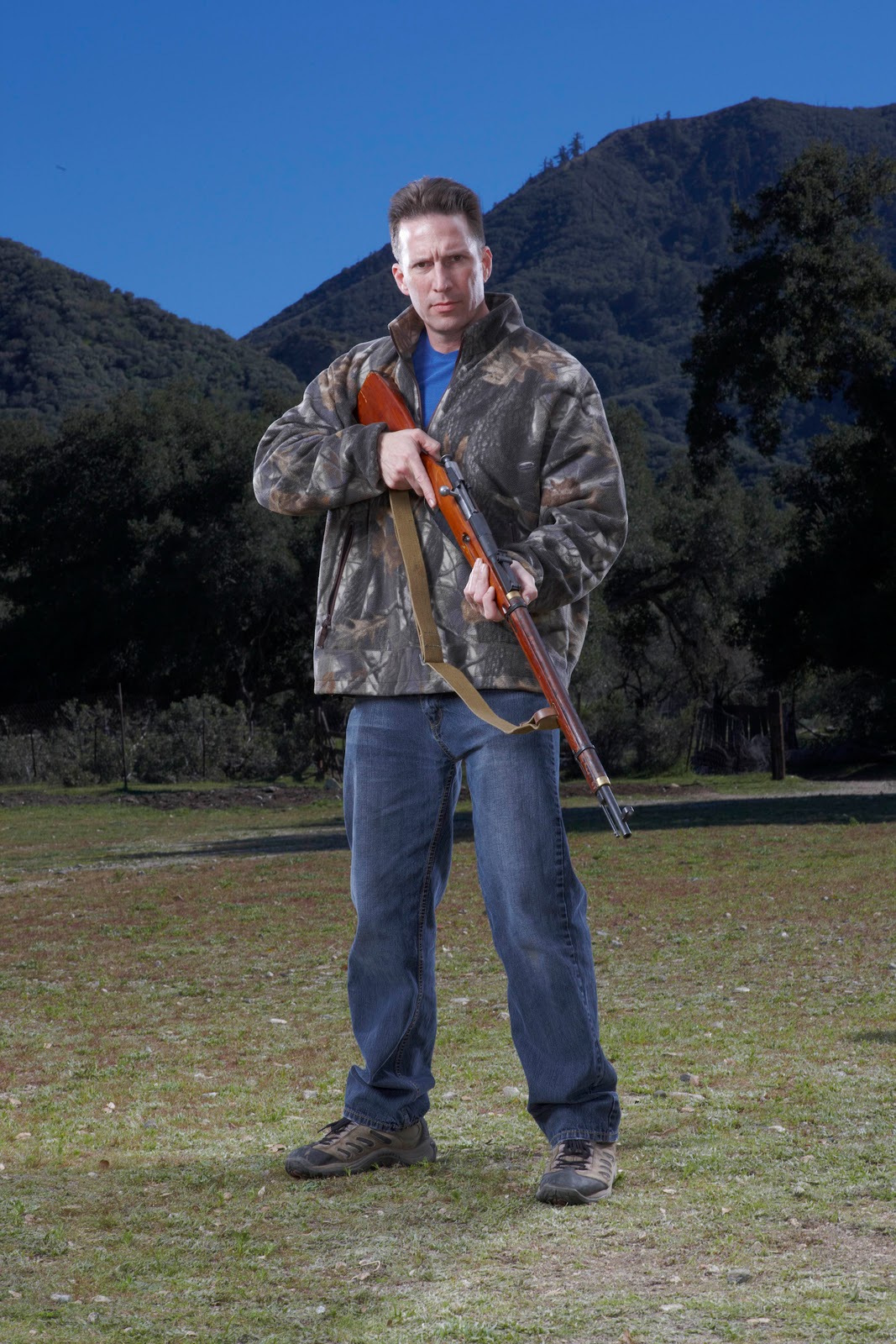 Adam Benson: He calls himself the "The Last Great American Hero" – just an everyday family man who happens to have exceptional shooting skills. A former Marine rifle expert nicknamed "Bam-Bam," Adam is currently an IPSC Master Class shooter competing in both pistol and three-gun events. An accomplished hunter with archery and muzzleloader, Adam has also designed and built catapults for pumpkin throwing competitions.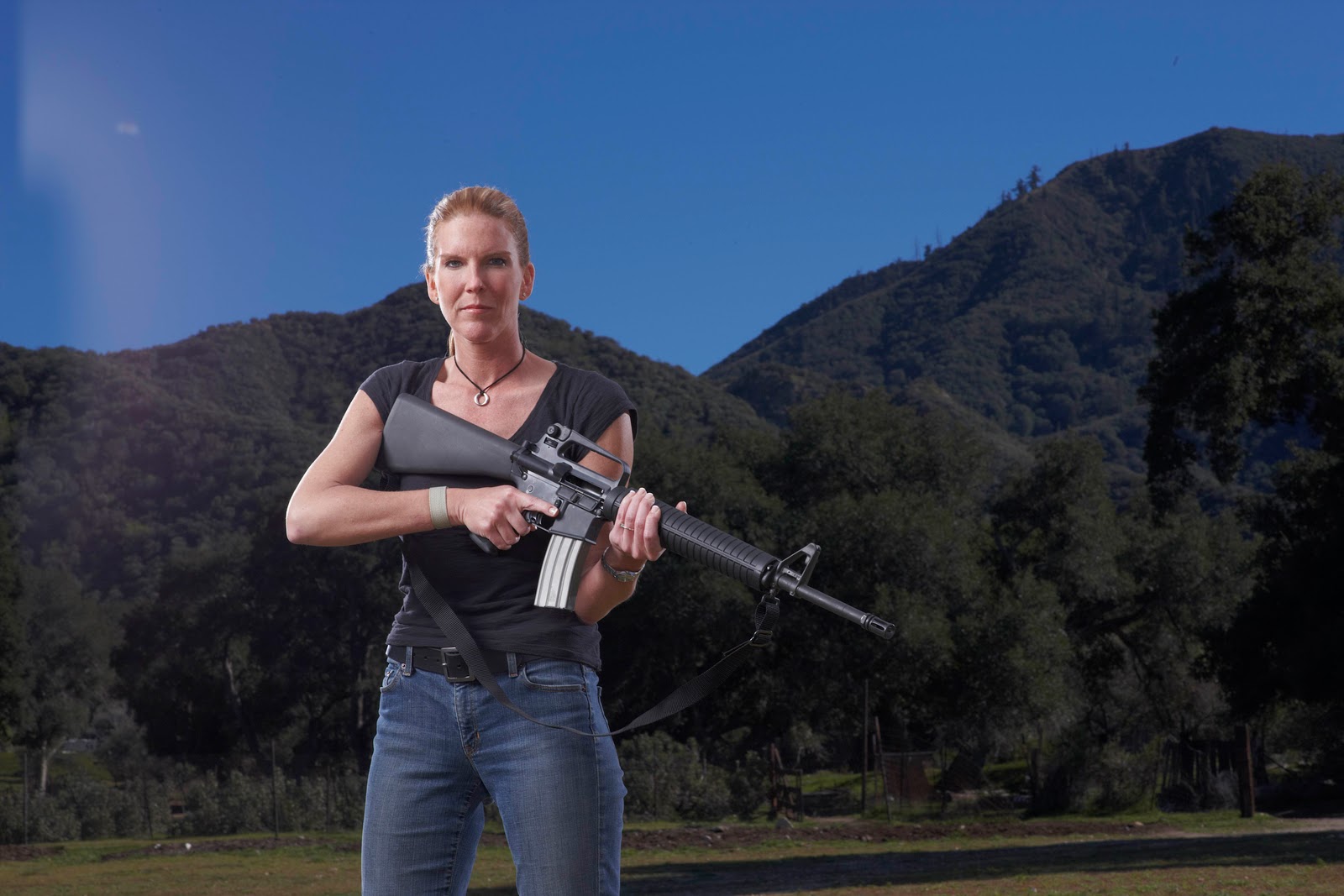 Tara Poremba: After six years in the Marines Corps Reserve, Tara became the first female in the history of the Chicago Police Department to become "Top Gun" of her graduating class and was awarded "Top Gun" of the FBI Firearms Instructor School. A High Woman's State Champ in several states in Conventional Pistol, and a former National Champion, she earned her Distinguished Pistol Badge from the Civilian Marksmanship program and the President's 100 Award at the Nationals at Camp Perry.
You know what the sad thing is though? Those "official" History Channel bios don't begin to do us justice. They just don't. Each and every person on the show is a compelling character in their own right, and the 16 of us together just made great TV. There's no other word for it, it's simply great television. If you have 50% as much fun watching it as we had making it, you're going to love Top Shot on History. Check it out June 6th at 10pm on History Channel – that's when you'll find out what I'm saying about those bios not doing us justice!