Switching gears this morning to bring you the worst of SHOT Show, and we begin with a company called Fostech, best known for making the AK Bumpski stock, which is a fun piece of kit for turning money into smoke and noise. At SHOT, they announced their new drop in AR trigger, called "Echo." Here's what it is, and why it's derp: when you pull the trigger to fire your AR, it fires a round. Then when you let the trigger reset, it fires another round! It's such a dumb, pointless, and potentially unsafe idea I predict it will sell like hotcakes to derpy-clownshoe guys who just can't wait to drop one into their shitty homebuild AR so they can do wicked sick double taps at the range with their idiot friends. Ugh.
Up next in red-hot derp, we have the perpetual purveyors of putrid products, Kel-Tec. Oh yes, my favorite whipping boy is bringing out three new products, which means they'll ship two to Oleg Volk for photography and never actually send any to dealers. First up, is an NFA-ready Kel-Tec Shotgun, to which I have to ask…why? Who wanted this product? The only people who actually own Kel-Tecs are some pretend operators who throw them around padded rooms. Anyway, now they have a version that drops the capacity by four rounds and shortens it up so it's an NFA item. It also comes with a vertical handguard that will probably shear off under vigorous operation so can pump a round into your hand!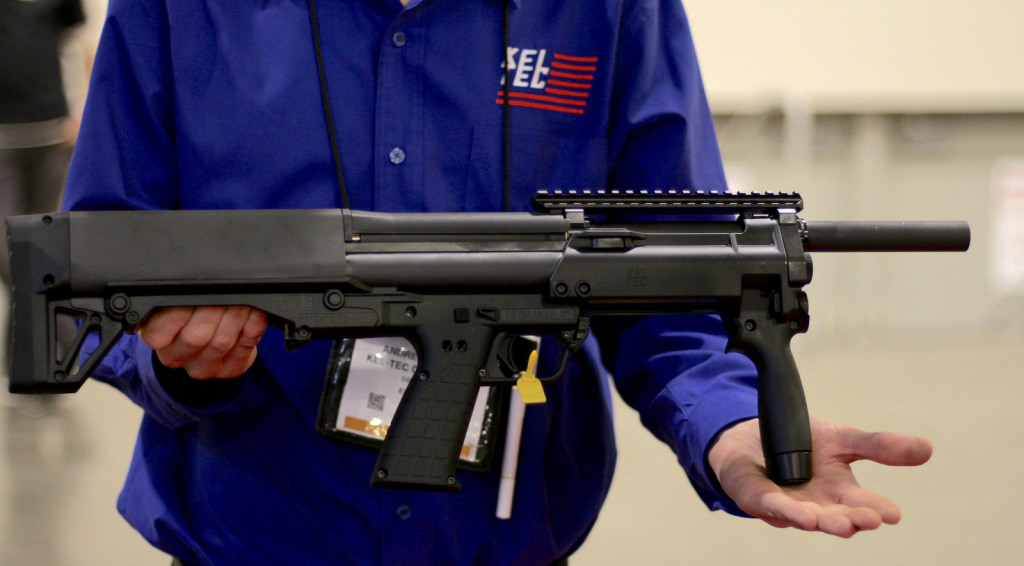 They're also introducing a new version of their Sub-2000 carbine, which is a gun I really want to like except for that fact that I've seen two of them blow right the hell up from out of battery detonations. But now you can blow yourself up using M&P magazines, or Sig P226/Beretta 92 mags all in the same gun! Awesome!
But really, the worst offender is this stupid trigger. It's just dumb. It's also potentially dangerous, but then again the sort of people who buy it probably aren't really overly concerned with safety anyway.
I need a drink.