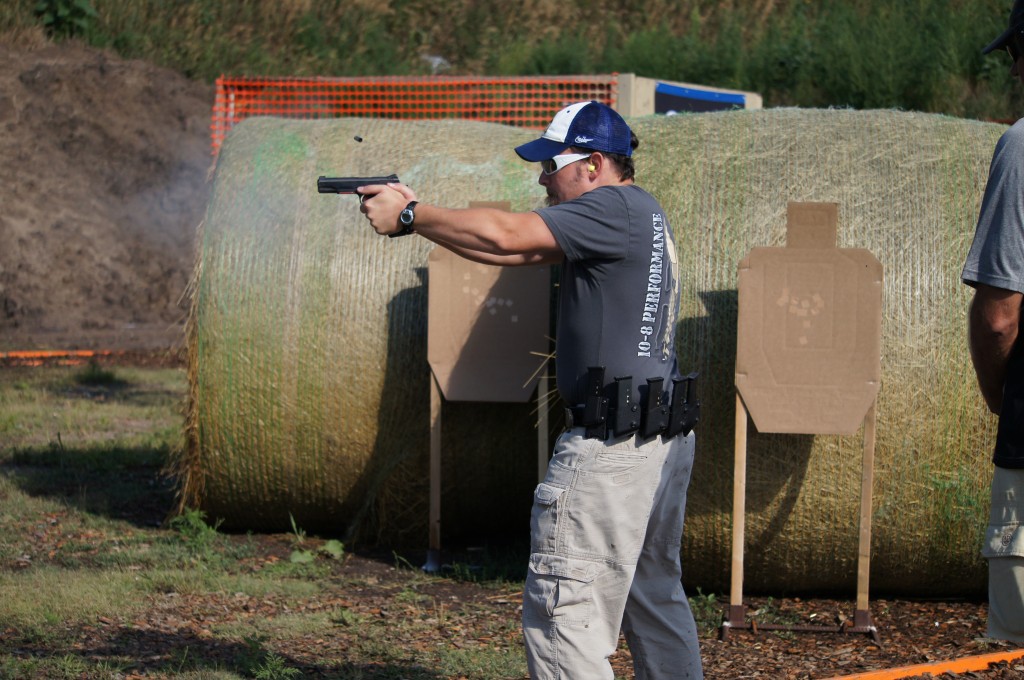 Now once upon a time not too long ago, a blogger like myself wrote a series of posts comparing the Weaver stance as associated with Jeff Cooper's Modern Technique and the Modern Isosceles stance. Actually, pretty much everyone has fought this battle over and over again. Back in the day, I was a staunch defender of the Modern Iso that's used by literally every top competition shooter in the game. These days? I don't think it matters at all for 99% of shooters.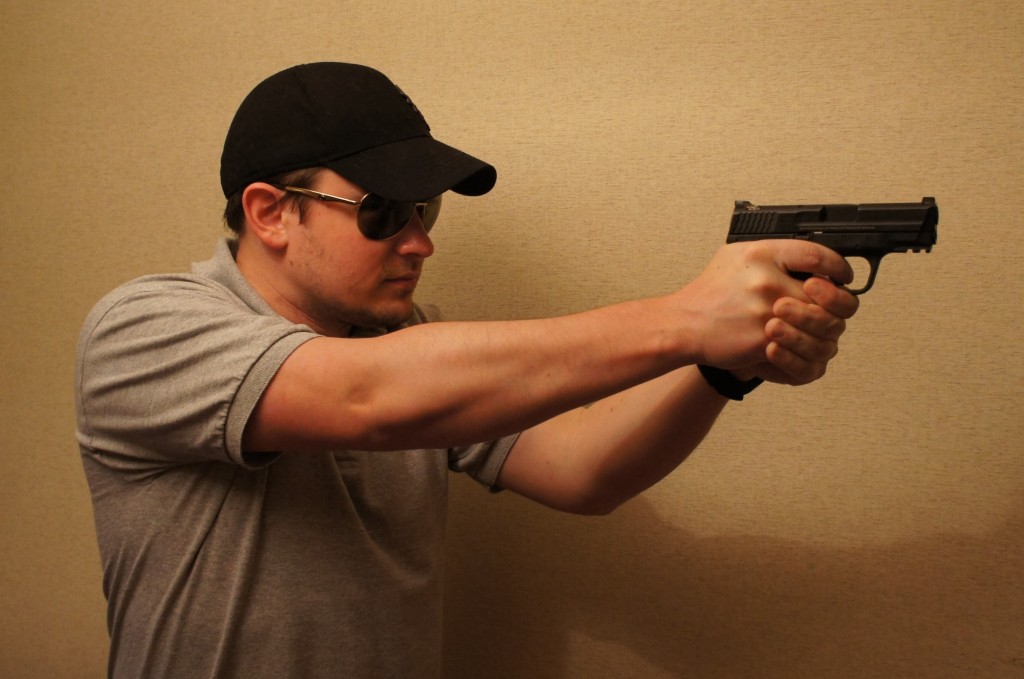 That's the Weaver stance that they're teaching at Gunsite as of the last time I was there. If you go to Gunsite's FB page, you'll see countless photos of people shooting a Weaver stance that looks pretty much exactly how I'm standing in this photo, and that's just fine. See, here's the thing: the longer I'm around the shooting sports, the more I've come around the realization that outside of Bianchi Cup and Steel Challenge, how I'm standing isn't really that important. In fact, if I'm in any kind of definable stance during a USPSA stage, I'm probably going too slow.
What's really important about all this is that people actually go and get the training. Is the Weaver a bit dated? Sure, but who cares? People using Weaver have put plenty of bad guys in the ground, and they're going to keep on putting bad guys in the ground. We get wrapped around an axle a lot about the best technique for this or that, and often forget that just because a particular technique isn't the fastest or the new hotness means it doesn't work anymore. The reality is that a person who goes to Gunsite and takes a 250 course is in just as good a position (if not better) to successfully defend themselves using their gun as someone who took a hotrod course from a "name" tactical instructor.
What really matters is getting training, and practicing to keep your skill levels up.