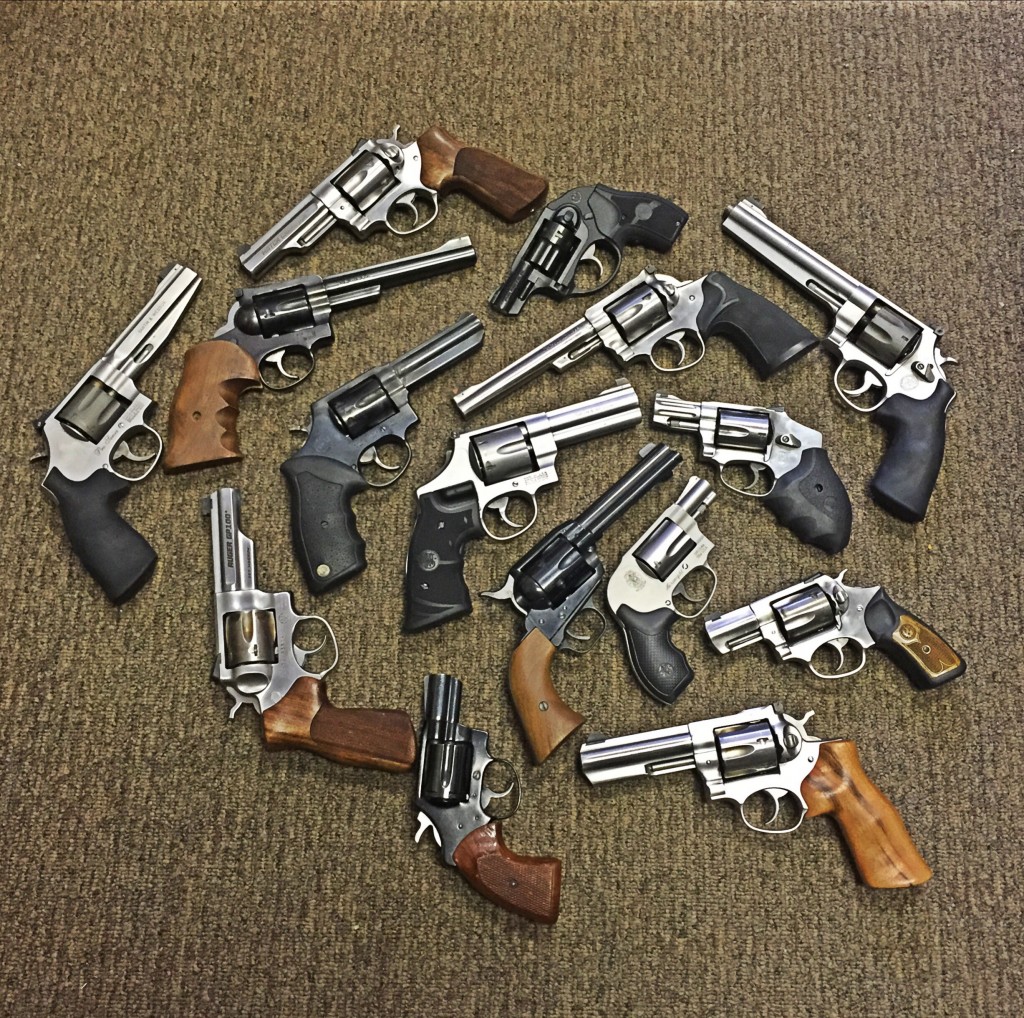 I like wheelguns. You might have guessed that from reading the blog, but I hadn't really thought about the scope of it until yesterday when a reader asked me on FB to post a photo of the round gun collection.
I was actually thinking about selling some revolvers recently! But then I went through them and realized I didn't want to sell any of those guns. I mean come on, which one would you sell? The badass 625 with Crimson Trace laser grips? The j-frames? I couldn't even sell one of the three GP100s, because those are my main match guns for IDPA. Maybe I could sell one of the two Security Sixes…but one of them is kind of rare, and the other one has been worked on by Clark Custom guns. Yeah, not selling that.
For whatever reason, I have a lot harder time selling revolvers than I do semi-autos. Maybe it's because an auto is just a tool to me – something that goes in a holster for a specific purpose and never really gets loved. Wheelguns on the other hand…wheelguns are special.