In case you live under a rock, SHOT Show starts in less than 2 weeks. In case that rock you live under is huge, SHOT is the biggest and best trade show for the firearms industry. I noticed this week as I was prepping for the show that my feelings about the show have changed over time as my position in the industry has changed. I went to my first SHOT in 2008, in Las Vegas. I was there again in 2009, skipped it in 2010, was back in 2011 and haven't missed a year since. This show will be my 7th SHOT, and it's actually pretty fun for me to look back and see how different things are now.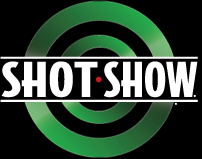 In 2008, I was just a peasant blogger. I had no business going to SHOT, I was barely pulling down 50k pageviews a month, I hadn't even rebranded the site as Gun Nuts. But a friend made a call to a friend, and BOOM next thing I knew I had a press pass to the show. It was awesome. It was like being an Ethiopian in a grocery store for the first time. Acres and acres of guns in the Las Vegas convention center, and here I was with a media badge that basically gave me unfettered access to EVERYTHING. It was awesome, and I was in heaven. I still had a real job at the time, so I think I was only there for a couple of days. I made a couple of important contacts at that show, which would serve me very well in years to come.
Between the '08 and '09 shows, I started freelancing a lot more for various publications. I had bylines in Outdoor Life, a lot of the Harris pubs, and of course was still blogging my little heart out. So I went to the '09 show in Orlando (which by the way is a way better venue than the Sands) with an actual mission. Unlike 2008, where I was just "kid in a candy store" gawking at things, in 2009 I actually wanted to see some guns, meet some people and get good coverage. Again, the blogging and writing was still mostly a hobby, but I had an inkling that I could make some coin doing it, and I figured "get good content" was probably the best way to do that. 08-09 had also been when I started attending writer's events, thanks in a large part to the contacts I made at the 2008 and 2009 shows. So my attitude in 2009 was different – I was looking to keep expanding the professional side of what I was doing. 2009 is also when I rebranded everything to Gun Nuts, and started getting serious about competitive shooting and bringing in sponsors and advertisers.
2011 was a whole new SHOT Show experience for me. I was now a full time writer, blogger, working for GunUp, a sponsored shooter – it was all quite mad, and it marked a real transition point for me. It was the first time I was at SHOT to really conduct business; getting good content was secondary to meeting with marketers and advertisers and wrapping up ad contracts for Gun Nuts and GunUp. It was also the first show I brought an additional person to, which seems to have worked out pretty well for me so far. I would say in 2011 I was about 60/40 split between selling ads and getting content.
That trend has continued for the next three years, from 2012's show all the way to last year's show. Yes, I'm still media, and I do take photos and put up blog posts, but now days I go to SHOT for two things: sell ads, and see friends. That's really what the show has become for me, a great time to sit down and shake hands with some awesome people I only get to see a few times a year. And you know what? That's awesome. Going to SHOT helps keep me in business, doing something that very few people ever get the opportunity to do. Sure, I've gotten burned out on competition shooting (except for Bianchi Cup), and sometimes being your own boss can be frustrating. But every year, despite the dread, despite the hard work and aching feet, SHOT Show reminds me that the best part of this industry are the people who work here.
If you see me at SHOT, please stop me and say hi. I can't promise I'll have a lot of time to chat, but I genuinely enjoy meeting readers. I'll be the midget in the natty sport coat and jeans.