"Hey, all these small .380s like the M&P Bodyguard, Ruger LCP, Glock 42, and Sig P238 are too hard to conceal"…said no one ever. And yet despite there being literally no market demand for a .380 that's even easier to conceal, Taurus has pressed ahead where no one wants to tread and introduced a gun with a curve in the grip to make it more carry friendly and conform to the body's contours. Literally nothing that I said is a joke. Here's a photo followed by Taurus' announcement text: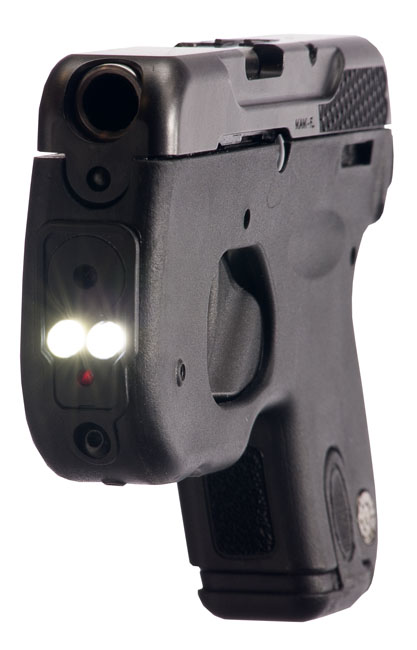 Your body has curves, so why aren't pistols shaped to match? That's precisely the question our engineering team challenged themselves to answer-and the results are unlike anything you've seen before. Introducing the Taurus Curve™, the world's first and only curved firearm. Engineered to fit the unique contours of your body with no visible printing, the Curve is easily one of the most groundbreaking firearms ever conceived. An extreme departure from your typical compact .380, you'll find the Curve takes form and function to an entirely unprecedented level. With its patented, snag-free design, the Curve boasts the industry's first-ever light and laser built right into the frame. Exceptionally accurate and extremely lightweight at just 10.2 ounces, the Curve is one ultra-comfortable, ultra-reliable personal defense handgun.
We have reached the point where firearms manufacturing boilerplate officially sounds like it was written by the Onion. But hey, the gun does have some cool features. It has an integrated light and laser…that doesn't feature instinctive activation, and it comes standard with a belt clip so you can slide a striker fired gun without a manual safety right next to your body without the benefit of anything covering the trigger guard! But hey, at least you'll have 6+1 rounds of .380 on tap…which you could get in a Bodyguard, a Glock 42, a Ruger LCP, or a Sig P238, all of which are made by reputable manufacturers.
But the funniest thing about all of this was when I went to Taurus' own promo page for the gun, TheGunYouWear.Com. On that page, right where god and everyone can see it is a typo – instead of "formfitting" firepower, it says "formitting." It might be changed, so I screencapped it because lol. To see the image at full res you can click on it.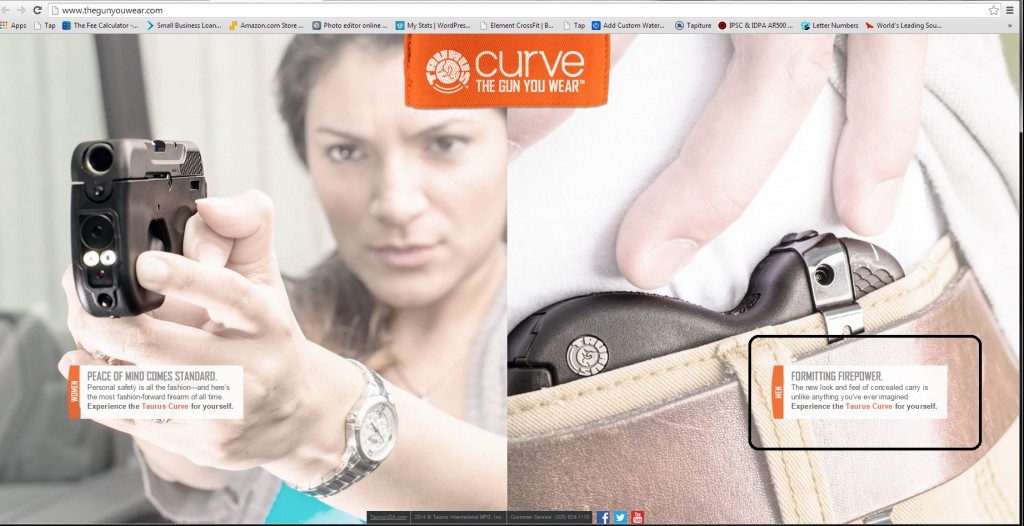 Which brings me around to my fundamental problem with this gun, is that it's just not a serious gun. It's a gimmick, and a poor one at that. The CCW market has not cried out to the heavens for a curved gun that conforms to our bodies, because the current crop of small .380s are easy to conceal. What's going to happen instead is that Gun Store Cleetus is going to have a woman roll into his shop, and he's going to recommend the little Taurus .380 for the little lady because it's curvy like her hips and herp-derp ladies like stuff like that. Which means that a woman who was genuinely interested in personal protection will now be saddled with the worst kind of talisman pistol instead of something that would actually work, like an M&P Shield or a Glock 42.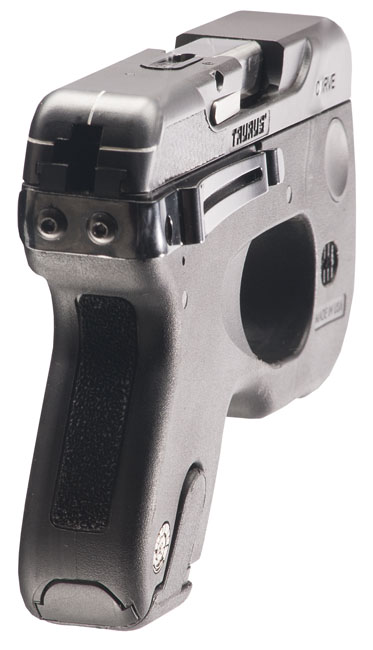 That is really why I'm blasting this gun. Yes, it's easy to make a few "lolTaurusSux" jokes, but what really grates at me is that instead of spending time and effort to improve their quality control on their existing lines of guns, they instead launched a gun that literally no one has asked for. It's barely even a gun, because of the way it's going to be marketed, it will most likely be purchased the same way one would buy a lucky cross – wave it in the general direction of evil and hope for the best.
IF the Taurus Curve is reliable, that would be an improvement. I doubt it will be. IF the laser and light are sturdy and easy to activate, that would be good. I don't think they will be. But again, I come back to the key point of all this: this gun is nothing more than a marketing gimmick designed to separate uneducated customers from their money. In many other industries that would be fine, but here? The people that will buy this gun are buying a gun possibly to defend their lives with. They deserve better than a gimmick. They deserve quality control, and a reliable, dependable firearm. Not a gun that's shaped to match their hips.