One of the interesting side-effects of my poor performance at the S&W BUG Nationals is it actually made me want to train hard for the shooting sports again. It also made me want to shoot a gun that's relevant again, because as much as I love revolvers, they are definitely not what most people are buying and carrying. Because I'm a gunspaz and I love buying new guns, I started shopping around for a good 9mm carry gun that I could also compete with, because hey, who doesn't love buying new guns? But then I realized that I didn't need to spend money on new guns, because thanks to GunUp the Magazine editor Shelley Rae, I have a bunch of great guns literally laying around the office.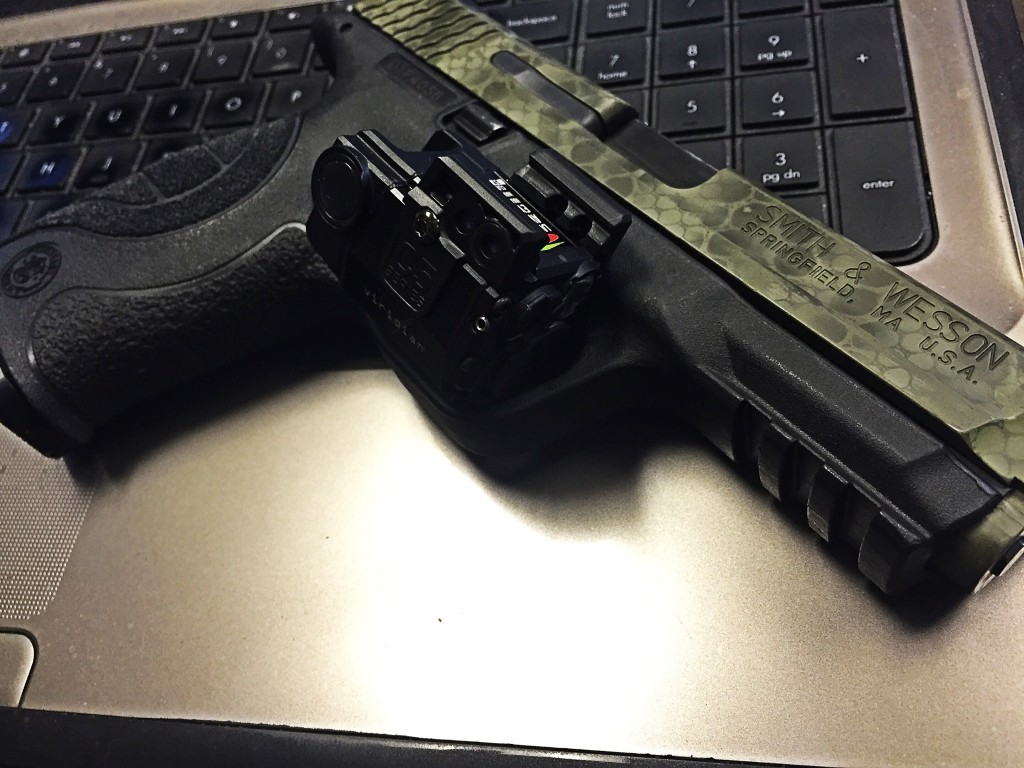 That's right, we have M&Ps for days. In the safe there are the following M&P variants: Pro Series, CORE, JG, Compact, Shield, and .22. Pictured is the JG, which has been topped with Sevigny Performance sights, had the slide cerakoted snakeskin, and on the inside has a sooper-seekrit trigger. I also ordered a 4 inch thumb safety model, because I have a slide that's been cut for an RMR (not a CORE slide) which had the negative side effective of disabling the striker block. So I figured an extra layer of safety for that gun would make some sense.
Going with an existing platform that's already in the office makes way more sense than buying something new, and since I've never really used any of these guns it's like having a new gun anyway. I do have some trigger time with the M&P Platform, I ran the M&P40 Pro Series in L10 for a while nearly 4 years ago in USPSA and in ESP for IDPA. In fact, I shot my ESP Master classifier with an M&P40 Pro. I like the platform, I like the fact that it's nearly as well supported in aftermarket as Glocks, and I like the way that most of the ones I've handled can shoot. My plan for the guns I have right now is to take them all to the range, shoot them for groups, and pick the one that shoots the best. Then I'll shoot, carry, and train with that until my next match, and see how we do. Should be fun. It's nice to have a project, and it's interesting (for me at least) to see how a terrible range performance has motivated me to start caring about my training again.