One of the perks of my job is I get to shoot and carry a lot of different guns. In the past month I've shot some guns that aren't even on the market yet; I've carried all kinds of guns, I have the HK VP9 on my desk. And yet when I'm not carrying something specifically to write about it, I always seem to end up right back here: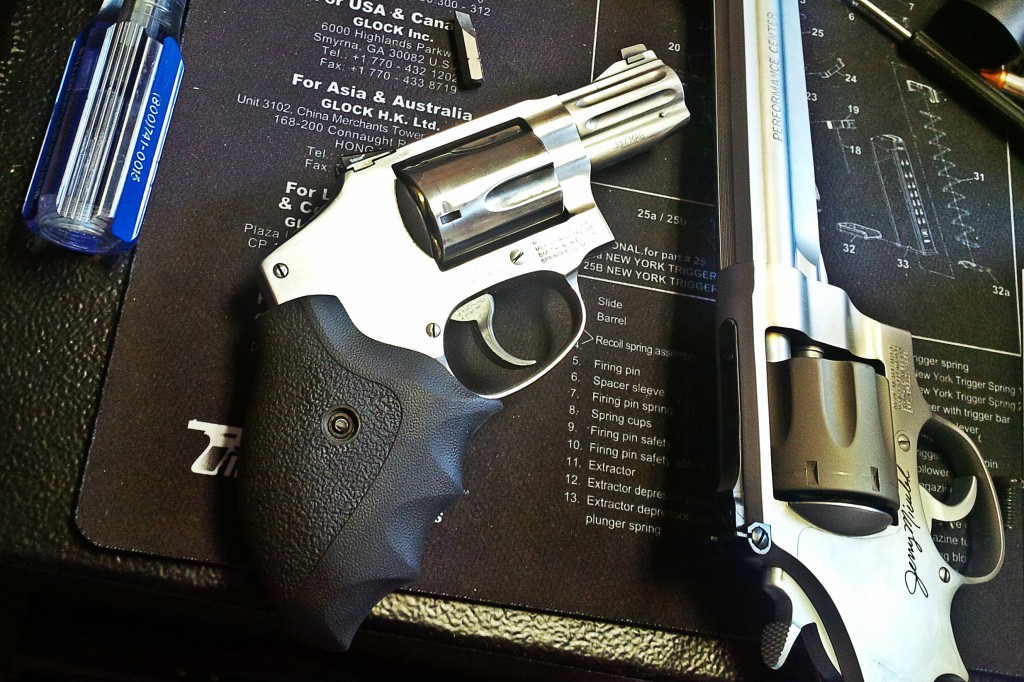 With a J-frame, in this case the excellent 640 Pro Series. I will add the caveat that I also tend to carry my M&P Shield a lot, it's a true statement that Smith & Wesson guns get carried a lot around this house. But for whatever reason, I usually end up carrying the j-frame, and I think I've finally figured out what it is.
I don't think I'm going to get into a gunfight. That's really what it is. But I do think I might need to project force to defend my life, and a j-frame quite likely projects enough force to deter a crackhead from slicing me. Plus, I actually really like shooting this gun. It's easy to run a box of 158 grain LSWC through it whenever I go to the range, the sights are good and the Delta grip is actually pretty nifty. I know that I'll probably get killed by ninjas or something for not carrying a full size service pistol and three reloads, but whatever. If ninjas are going to punch my ticket, it's going to happen.
This actually brings me around to something that's interesting to me – a side effect of the growth in serious shooting culture. The internet has allowed people who are fundamentally serious about being good shooters to get together and talk about that, which is good. That means we can share ideas, techniques, and learn from each other. The side effect of that is I've noticed the growth of an idea that unless you're carrying at least a Glock 19 with a spare mag, you're not serious about CCW. I can even understand the idea behind it, because at its core it's a sensible idea. You carry the most capable gun possible, because you don't know what kind of fight you might end up it. I could conceal a Glock 19 all day if I wanted to…but I want to wear shorts and a t-shirt and not have to dress around the gun.
So I carry a j-frame. But I shoot this gun, a lot. I've even competed with it, and did pretty well at the IDPA BUG Match. Maybe I'm not serious about my self defense because I do carry a j-frame. Or maybe, the longer I do this for a living, the less I worry about what other people think of my carry rig.
brb, gonna go get killed by ninjas.