Smith & Wesson and Ruger both ship most of their revolvers with this grip, or a grip very similar to it: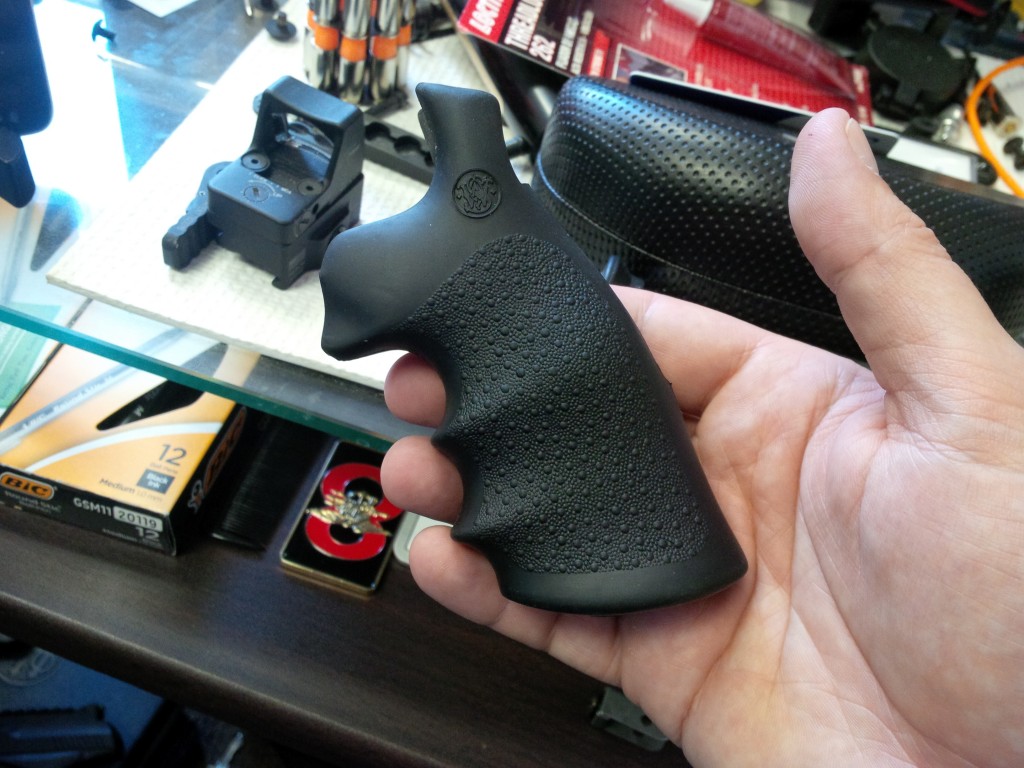 What I don't get is why they keep doing that, because this grip sucks. It doesn't fit the majority of shooters, it looks kind of dopey, and if it doesn't fit your hand it's going to push your hand lower on the grip than you'd really want. So why? Was there a conference the 70s where a bunch of dudes with hands even bigger than mine were all "ALL REVOS SHOULD HAVE THESE TERRIBLOR GRIPS ON THEM" or are they on guns because gun owners think they want them?
Because I know it's not a cost issue. You know how I know it's not a cost issue? These stocks are made by Hogue, and Hogue also makes this: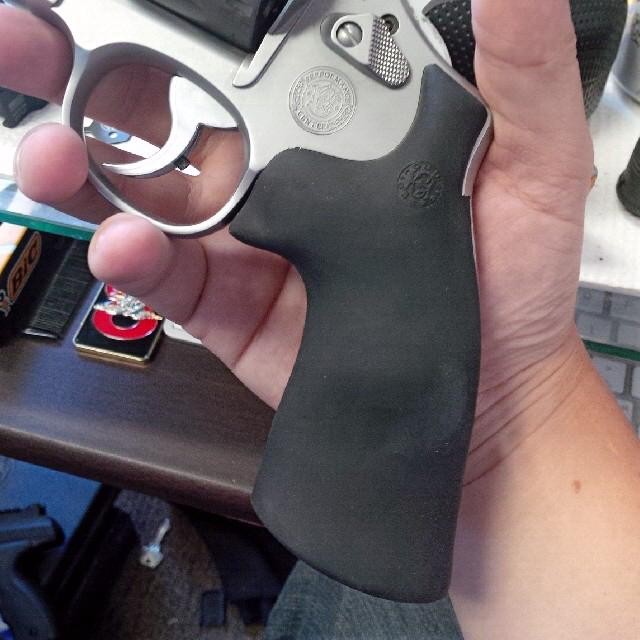 That's a Hogue rubber grip on my 929, and it doesn't have finger grooves. It's nice and grippy, it's large enough to hold on to, and most importantly it doesn't have those stupid finger grooves on it. It costs about the same at retail as the finger groove grips, so it would be easy to ship wheelguns with these instead of the finger grooves. Hell, I'd be willing to pay a little more at retail for guns that shipped with both – just throw the good grips in the box and let shooters pick which one they'd rather have on their guns.
Maybe I'm out to lunch on this one, but is there anyone out there who genuinely prefers to have the finger grooves on their gun? I have to admit that I do have one gun with finger grooves that I like, it's a Security Six set up for bullseye/Bianchi Cup with wood stocks that I shaped to fit my hand. So that's one thing. But out of the box, these rubber finger groove grips just seem terrible. If you like them and think I'm crazy, let me know, because I'd love to see a convincing case for grooves instead the vastly superior in every way rubber stocks without the finger grooves.