The World Speed Shooting Championship, aka Steel Challenge is happening this weekend. The last time I was able to get numbers, there were fewer than 30 entrants in the match. Report from the "on the ground" indicate that there isn't even a super squad.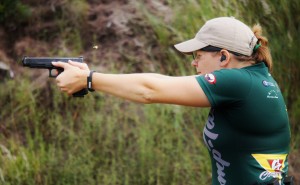 I've talked about how USPSA is killing Steel Challenge, and the reports I've been hearing about the match in Utah aren't filling me with lots of confidence. Let me be absolutely clear: Steel Challenge is an important match, and an important part of our sport. We should be trying to preserve it, not banish it to die in the desert; which I suppose an improvement over dying in the swamp.
Here's the thing. The last two years for Steel Challenge saw declining attendance and sponsorship. I believe that 2014 is the make-or-break year. If there are fewer than 100 shooters at the main match, USPSA should just pack the match up, and sell it to someone who cares about it, so they can begin the process of growing it back. It's a sad testament that the best Steel Challenge-Style match right now is the US Steel Nationals held in Titusville, and not the "world" championship.
I'm not in Utah this week. I'll be reporting on the match with updates from friends and shooters who are in attendance. If you're at Steel Challenge this week and would like to share your thoughts, email them to us at [email protected] and I'll publish them as we go! Can Steel Challenge be saved? This is where we'll find out.