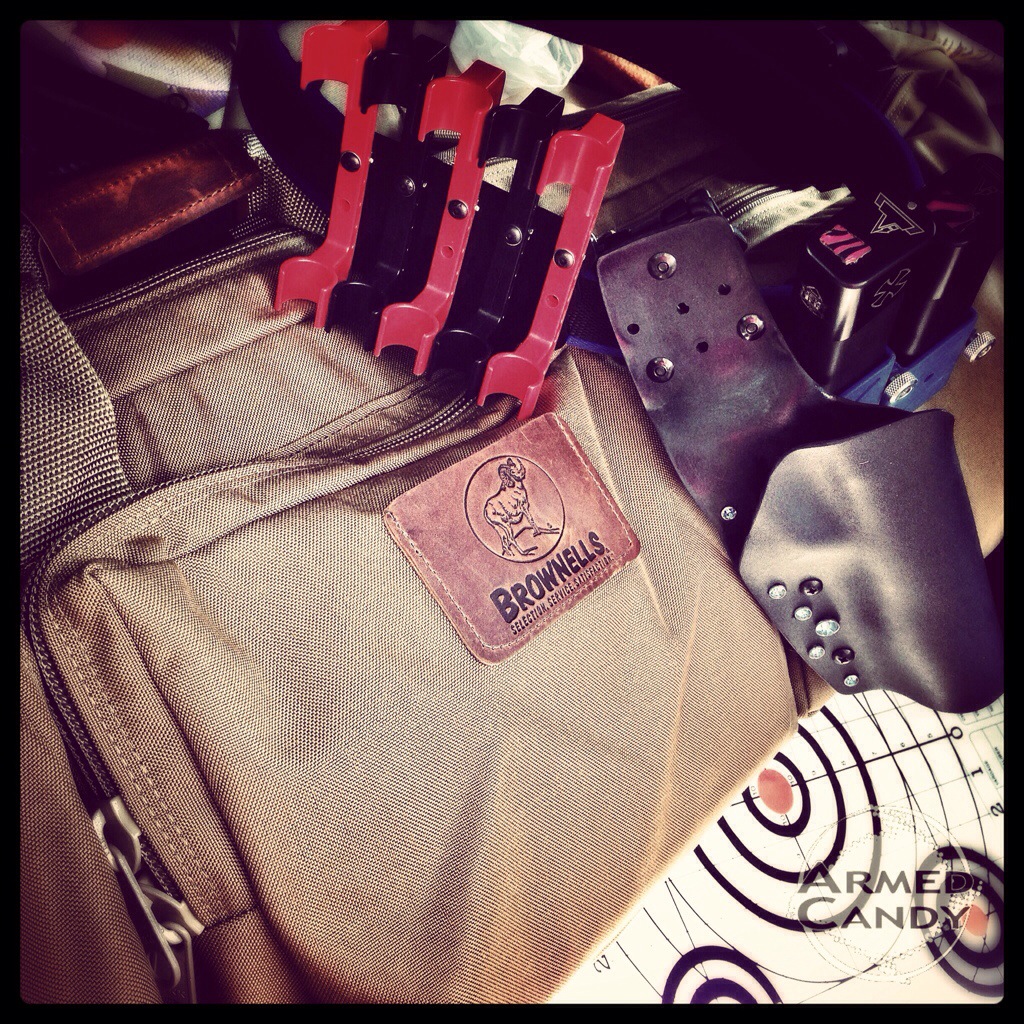 I had planned to sign up for one or two small club matches to practice my 3 gun skills prior to the ladies major match in October. I now find myself preparing for the Freedom Munitions 3 Gun match being held at Clinton House Plantation in South Carolina this weekend. This match seems to be shaping up to be more than just a small monthly match. I have discovered that many of the big name pros will be in attendance, and now I've been told that there will be a 375 yard rifle shot!
My coaches have been wonderful, and it is partially their goading that made me decide to sign up for this match. However, I have no doubt that I am in way over my head. Not only do I have no way of practicing a 375 yard shot, I have only tried a 200 yard shot a handful of times. To further frustrate the situation, my coaches will be on the pro squad, so I will not have them by my side for walk throughs. My stomach isn't full of butterflies, it's full of pterodactyls!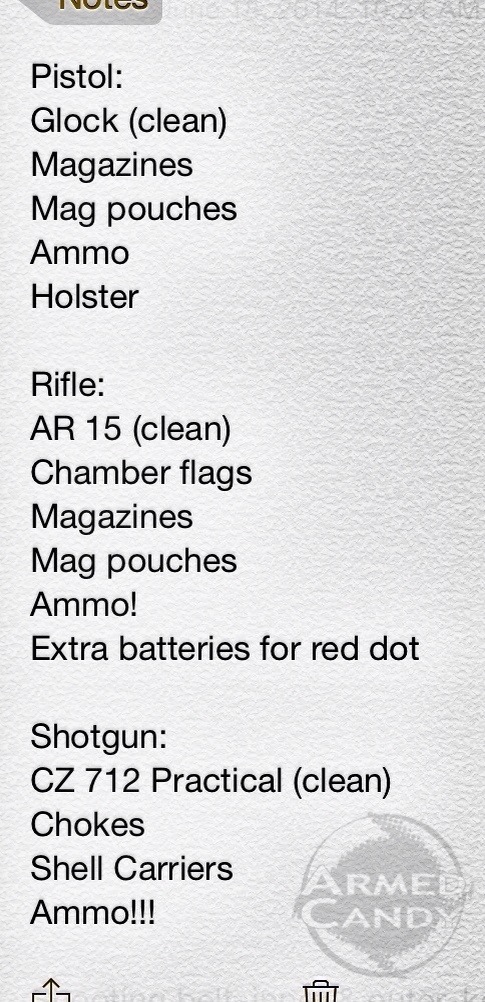 While have limited days to do more practicing, I have come up with one solution to calm my nerves; a 3 gun competition checklist. It's probably got a few things on it that I wont need, and is probably missing a few as well.