I have to say one thing for open carry – it's a lot easier to carry a full size pistol openly than it is to conceal it. But is that comfort really worth the increased risk, public awareness, and potential for negative attention?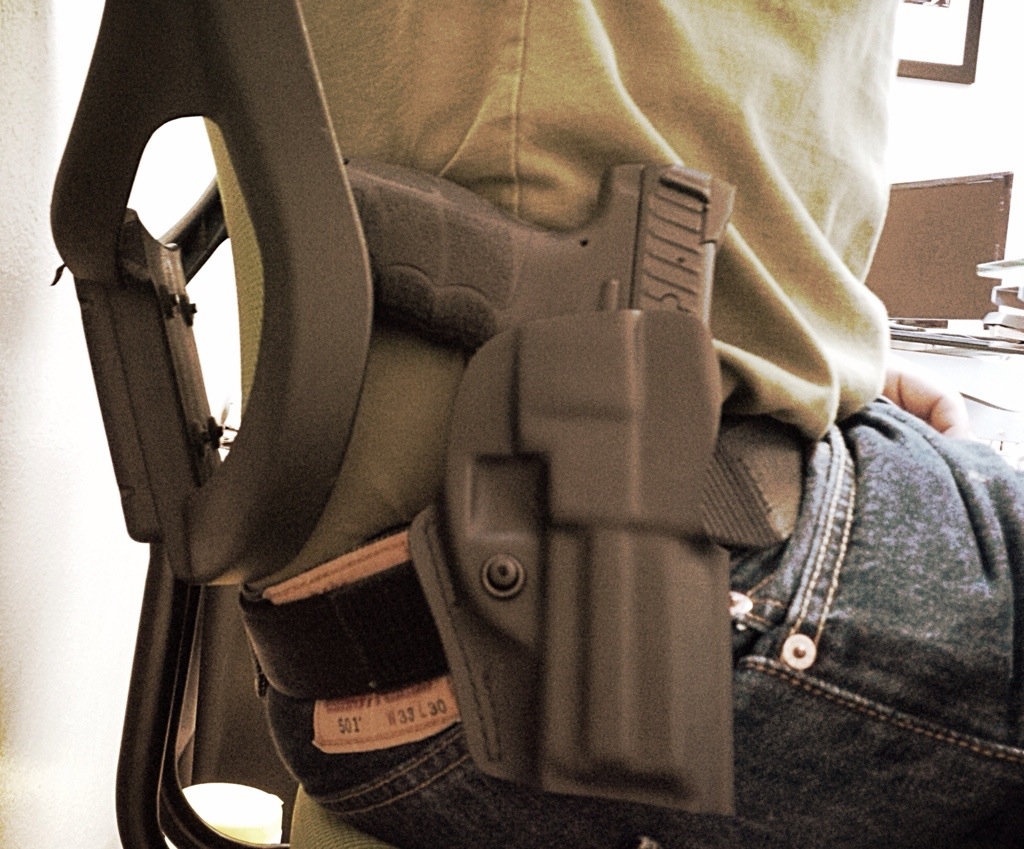 The more I do this, the more I think the answer to that question is "no," especially if you're so fortunate to live in a state with good CCW laws. I'll use a couple of different examples: in South Dakota, where I live now, there is no permit needed to carry openly. You can just tie on your gun, and stroll about, and it's all perfectly legal. But getting a CCW permit in this state essentially amounts to telling the processor that no, you haven't kilt anyone, and yes, you promise to be a good boy. Then you pay your 10 bucks, and they issue you a temporary permit until your for realsizes permit is approved. In fact, it's so easy to get a permit here that Constitutional Carry failed to pass, because the Governor essentially said "what's the point, it's already crazy easy to carry here."
Now, there are other states where it's more burdensome to get a carry permit, and OC is the only option for law abiding citizens, or your state may have weird rules that prevent you from CCing in normal locations. A good example was Virginia, which for the longest time had an asinine rule about not being able to conceal in restaurants.
But even after OCing here for a bit, I'm not seeing why anyone would choose this as their primary method of carry if a CCW permit was available to them. I'm not talking about occasional OC, we've all done there. Get out of the car, don't want to put your Hawaiian shirt on, so you just pump gas while open carrying. NBD. I'm talking about using OC as a primary method of carry.
The problem is that as I think this through, I can't really come up with any real reason to choose OC as your primary method of carry. While it is certainly more comfortable, it's more dangerous, there's even more responsibility than concealed carry, and of course there's the very real chance to get to meet your local police department in an unfriendly manner.
Drilling down into even more, the most attractive part of OC for me is fundamentally based around laziness. Concealing a gun larger than a pocket pistol requires me to engage my brain just a little bit when I select clothes and holsters. If I OC, I can avoid that entirely. But laziness isn't really a good reason to make choices.
I am committed to these articles, and so I'll keep Open Carrying for now. But I can't shake the thought process that anyone who would choose OC as their primary method of carry, barring certain circumstances, is either doing it for the attention or out of laziness.