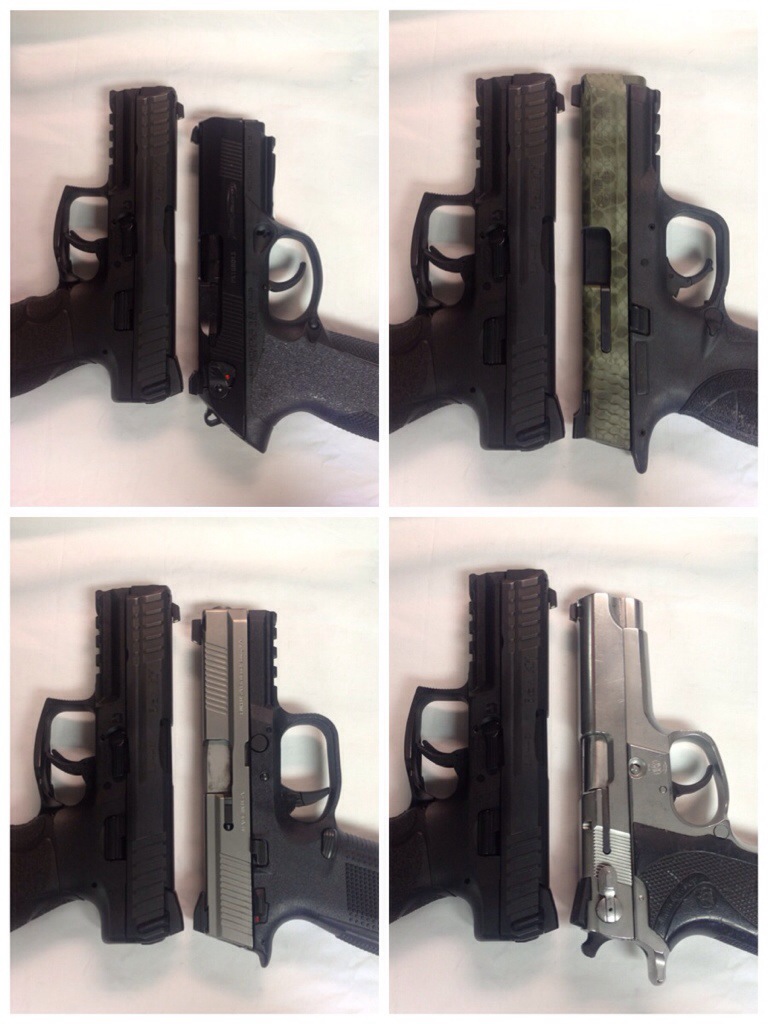 Top Left: VP9 and Px4 Storm
Top Right: VP9 and M&P Fullsize
Bottom Left: VP9 and FNS-9
Bottom Right: VP9 and 5906
No, we don't have any Glock 17s laying around.
What's most interesting about this to me is that all these pistols have roughly the same barrel length, with the M&P being the longest at 4.25. The Storm and FNS both have 4 inch barrels, and clearly lose to the VP9 in the sight radius battle. The M&P's slightly longer barrel gives it an edge, although I wonder if that might be changed by putting aftermarket sights on the VP9.