tThe high desert is haunted.
Don't take my word for it though. Talk to anyone whose spent a significant amount of time in any high desert terrain, and they'll tell you about all the strange things they've seen.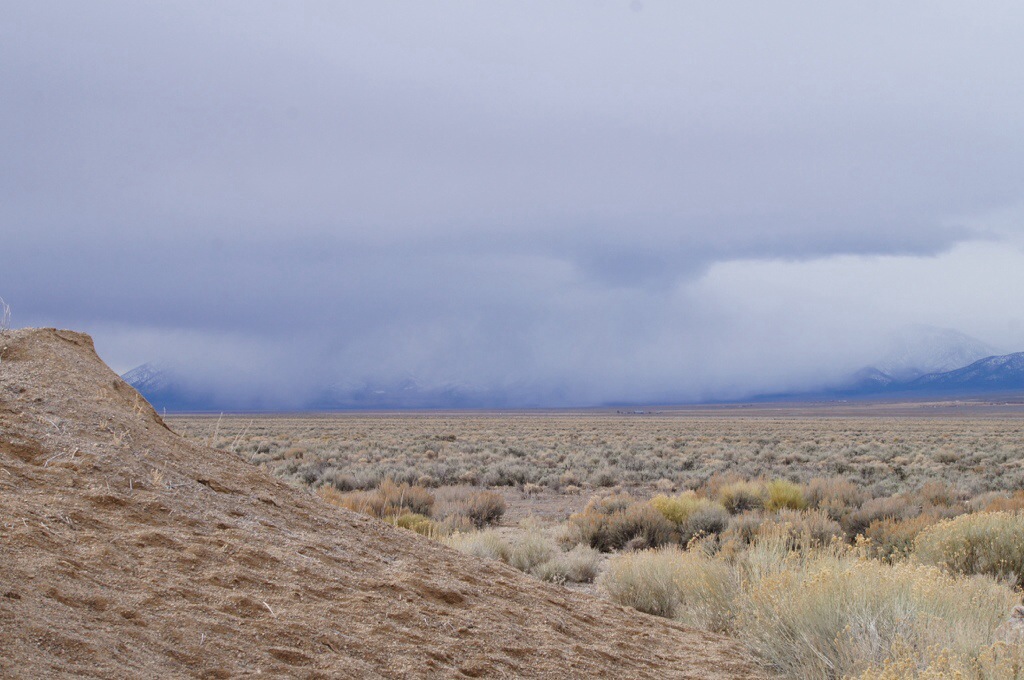 I grew up in the Mojave desert in Southern California, in a little town you've never heard of. Sure, it was in LA County, and when people ask that's where I say I'm from, because explaining that I'm from a town called Lake Los Angeles, which has no lake and is 2 hours from LA causes most people's eyes to glaze over. But my backyard was 500 miles of desert, and one of my favorite childhood activities was to simply go out in the desert with my friends and explore.
Sitting under a juniper tree in the early morning waiting for coyotes to come in, you can feel the oldness of the desert around you. Sounds carry for miles, and looking out at the land in front of you causes you to realize that this place was here long before we were, and will be here long before we're gone.
One of my favorite books is The Lonesome Gods, which is likely Louis L'Amour's best novel. Set in the California high desert, it evokes a sense of mystery and wonder at the supernatural nature of life in the desert; of things that were once grand and may yet be again. It is hard to capture in words what it is that stirs me about the high desert, and mere pictures can't do it justice. But there are good things, terrible things, mysterious things, and things best left undisturbed in these places. Spend time under the stars in the high desert and you'll understand.