Remember that pretty Browning Hi-Power in .40 from yesterday? Those pretty white stocks…cracked after 25 rounds. I normally wouldn't feel bad, but the gun belongs to a friend who lent it to me to test it out.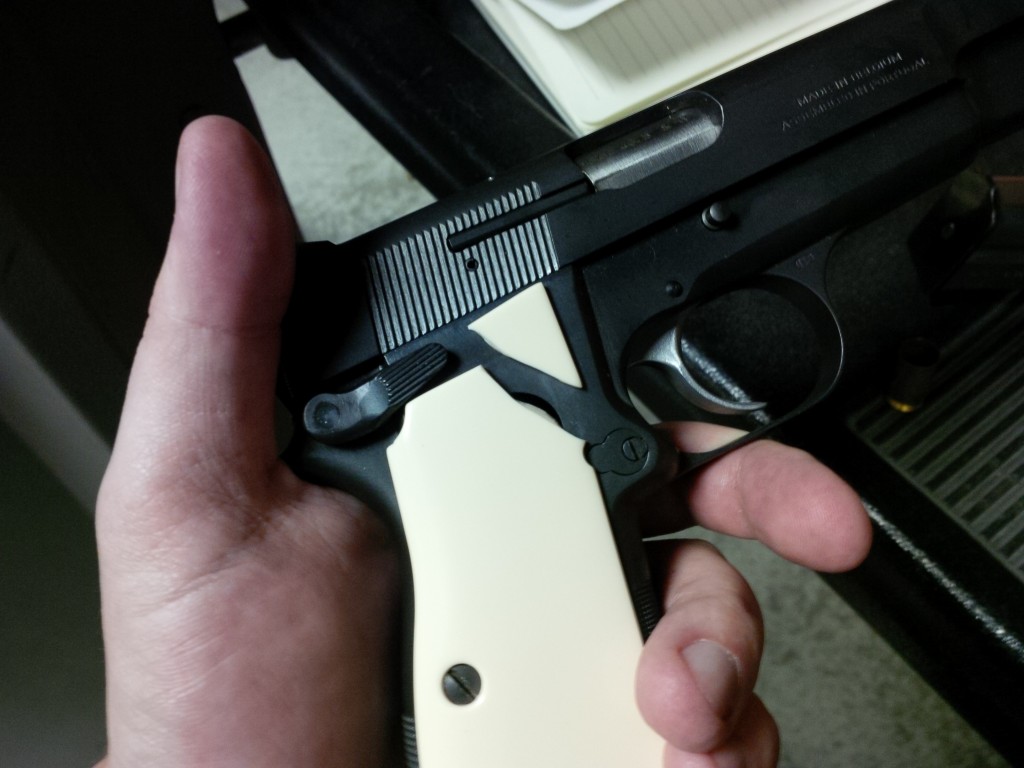 However, it provides an interesting contrast, especially when viewed side by side with the Beretta 92 Type M reviewed below; which has extremely ugly but also very functional grips on it. The grips on the Hi-Power were a lot prettier, and obviously when it came to functional shooting, a lot worse. They were slippery and didn't provide much recoil control, which is important on .40s, and of course they had the small issue of coming apart.
Obviously, we wouldn't recommend such grips for a serious defensive or competition pistol, hence the tongue in cheek title of this post. I used #warriors ironically, so I think it's okay. However, that's not to say that there is no place for stocks like this, because I am frequently reminded that there exists and entire world of gun ownership outside of the small training/competition community. I know it may come as a shock to you, dearest reader (because it shocked me) but some people own guns simply to own them! They don't plan on shooting matches with them, or taking a weekend 500 round pistol class, they just…like to have them. Kind of like how Jay Leno owns cars, I'd imagine.
For people outside the training/competition community, grips like these serve a very nice purpose: they look good on the gun. I really did like the off-white contrast with the dark frame, and it's too bad that under shooting they came apart. But not all things are designed for me, and that's something I have to remind myself of on a regular basis. A Ferrari 250 California would be a pretty lousy daily driver, but you don't buy one to "take it to the shops."