Let's talk about shooting sport rules! A recent thread on PF.com brought up the IDPA Flashlight rules. As all IDPA-related posts do, it eventually became a discussion of said rules, rather than how to train for victory within the rules. Tam followed this up with a post pointing out that her literal EDC gun is not IDPA legal, and that the average IDPA gun is a lot more "racegun" than EDC gun.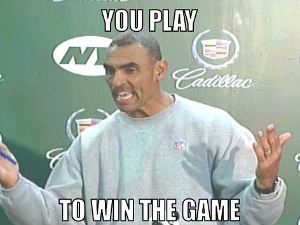 Here's why discussions like this start whenever IDPA rules come up. IDPA as it was founded was intended to bring "practicality" back to the shooting game, requiring the use of concealment and "real-world" firearms. As it has grown, the rulebook has changed and been interpreted; however one thing has always remained constant: IDPA hates an equipment race. Now, we turn our attention to modern IDPA, which is quite a different sport in practice and execution than it was in 1996. From the new rulebook:
Founded in 1996 the International Defensive Pistol Association (IDPA) is the governing body for IDPA competition, a handgun-centric shooting sport based on simulated self-defense scenarios.

The IDPA competition format was designed to be enjoyable to all shooters of all skill levels, with a premium put on the social interaction and camaraderie of the members.
So, IDPA says in its opening paragraph that it's a shooting sport. Let's put all the "this is tactical training" nonsense to bed; IDPA is a game, and in any game what do you do? You play to win the game! So let's bring that back to the flashlight discussion – IDPA's flashlight rules prohibit any sort of method that attaches the light to your body. Why? It doesn't matter. Stick with me here for a second – it doesn't matter because those are the rules. A USPSA shooter complaining about IDPA rules is like a tennis player complaining that badminton's rules are stupid. "Why do they have to use a shuttlecock, everyone knows that balls are better than cocks!"
Let's stick with the tennis/badminton analogy for a second. See, in the shooting sports, especially in the handgun sports, there is this idea that "sport x's rule is different from my sport, therefore it's dumb and stupid." Seriously, just because we all shoot handguns and wear holsters doesn't mean the games are the same. Badminton and tennis are both played with racquets on courts, but tennis players don't complain about badminton's rules. It's maddening when it happens in the shooting sports.
Caleb's bottom line: if you think a rule in a shooting sport is dumb and arbitrary, that's fine. No one is putting a gun to your head and forcing you to play that game. However, I would pose this theory: it doesn't matter if a rule is arbitrary, like the IDPA flashlight rules. Those rules exist to prevent an equipment race, and that's fine. The only thing that matters with any rule is that it is enforced evenly and fairly to all competitors.