It seems lately everyone has been asking me what I think of Glock's new slim-frame .380. I didn't shoot it at Media Day and I only handled it briefly at SHOT. Why? Because it's a Glock. Imagine a slim-frame Glock .380. Congratulations, you now have an idea of what the Glock 42 is like. Everyone I spoke to who shot the gun said the same thing. Of course, a Glock-y Glock is far from a bad thing.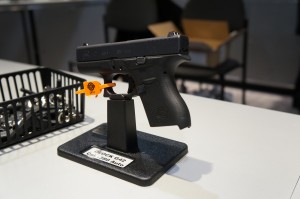 For Glock fanboys who don't mind the .380-ness of the .380, it's going to be a good deep concealment option. For people who want to complain about .380 not being powerful enough, it's a great opportunity for them to do so. For people who are blatantly unexcited that Toyota has released a compact Corolla, well, they can go back to swearing at race guns and 1911s.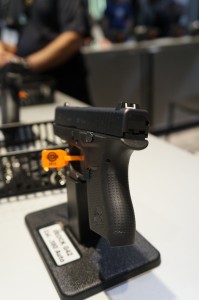 That being said, I do think the Glock 42 is going to be a good option for newer shooters who are looking for a concealed carry gun. Glocks are, by nature, incredibly easy to use, it's very simple to find a larger range gun with the same feel and controls (the entire Glock line, for example), the .380 is going to keep the recoil manageable, and the size will make it easier to conceal. I think this is a huge market opportunity for Glock, I have seen a lot of people who are interested in the platform but have found their guns to be a little too big to fit their lifestyle. I have also seen a lot of these same people buy LCPs, P238s and other .380 pocket guns that don't bear the Glock logo.
I am interested to see how the small changes in the internals (leaf springs swapped out for coil springs, that kind of minutia) will affect the gun. According the Glock serious testing has been done on the little firearm, but I don't think I'll be jumping at the first run of them personally. That being said, no issues have been reported yet that I have seen – from Media Day or elsewhere.