Every year at SHOT, I'll invariably be told by people that I have to see product X at some booth because it's totally incredible and will melt my brain and change the way I think about something or another. That's usually not the case, however at SHOT 2014 when I received a text from GunUp the Magazine's managing editor Shelley Rae, I was quite interested in the product.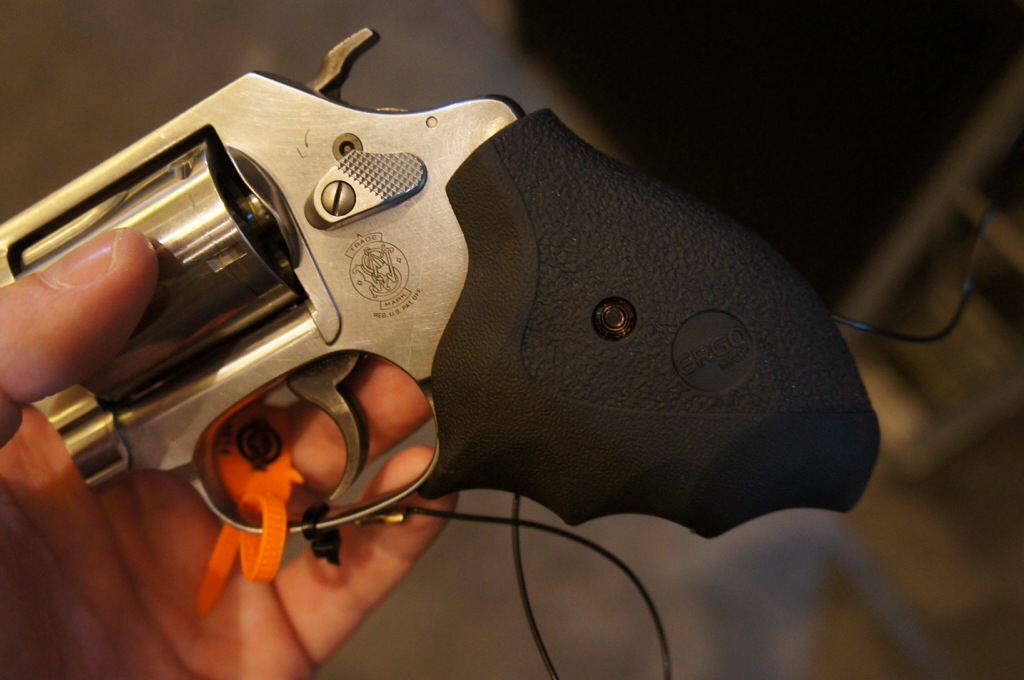 Shelley had sent me a picture of the grip pictured above, the new Delta grip from ERGO. My first thought was "what in the actual…" because let's be honest, it's not going to win any beauty competitions. It looks like a big black potato has attached itself to that poor j-frame, and your initial impulse is to just laugh and walk away. That lasted right up until I picked it up and went "ohhhhh, that's what they're trying to do."
The point of the Delta grip is that it changes the way you interact with the grips on your defensive revolver. Instead of a small grip with not a lot of purchase area, the Delta gives you a ton of grip surface for better control. It also positions your hand about as high on the backstrap as you can get it, which means better recoil control out of the small guns. You can use a proper thumbs forward grip with the Delta without risking burnination, because it moves your hands a little further back on the grip.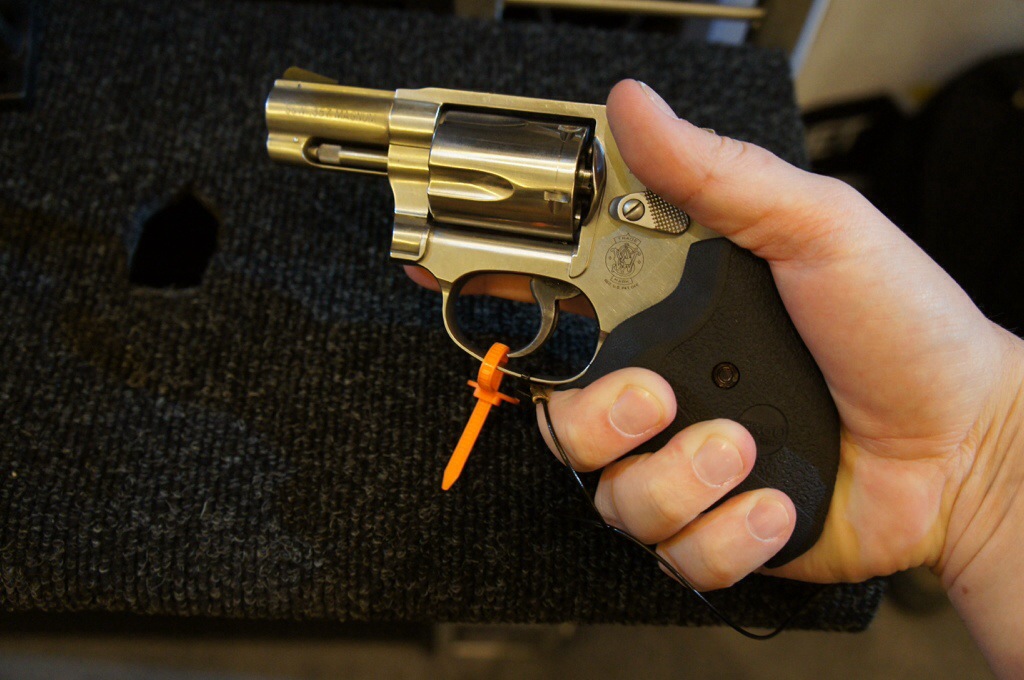 My initial impressions are pretty good. Yes, it's ugly. But I don't carry a j-frame to impress people with how pretty my gun is, I carry it to shoot smelly badguys in the face in defense of my life. I've already requested a T&E unit from ERGO so we can get some serious trigger time on it and shake out if it really does offer improvements over a stock j-frame grip. I'm very interested to see how it performs in live fire. So far my interactions with the grip are all at SHOT Show, which is fine for establishing feel, hand position, and the other things I've mentioned already, but doesn't really show me how it works when rounds are going off.
More to come on the new ERGO Delta revolver grip!