The Texas Department of Public Safety is switching to 9mm and getting rid of their .357 Sig pistols. While there are still a few agencies out there using the .355 Magnum Texas DPS was always the first one that fans of the cartridge would point to when defending their cartridge. Still standing for the .357 Sig are the Federal Air Marshals and the US Secret Service.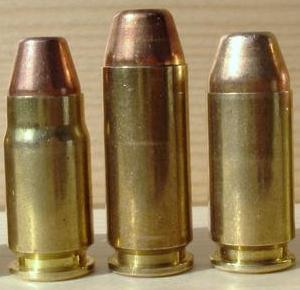 Sharp eyed reader will have noted that there seems to be a nationwide trend occurring of agencies switching off high pressure cartridges like the .40 and .357 Sig and going with 9mm. While the appearance of a trend may be in part due to selection bias, Texas DPS falling to 9mm is actually kind of a big deal. Perhaps because of the whole Texas Gun Culture mystique (even though Texas has worse gun laws than Indiana), Texas State Troopers and Rangers carrying .357 Sig was perceived by many as an appropriate choice. A commenter on one forum wrote that if "troopers can't carry a .45, they should at least carry a cartridge with real stopping power like the .357 Sig;" demonstrating in one sentence exactly why the bottlenecked .40/9mm hybrid has stuck around for so long.
Of course, we all know that stopping power is just another myth. In service cartridges like 9mm, .40, .45 ACP, and even .357 Sig there's just no significant difference in terminal performance by switching from a 9mm to a .40. There's no loss in terminal performance by switching from a .357 Sig to a 9mm. With DPS going to 9mm, how long before the last two major bastions fall? Will the FAMS or the Secret Service ever switch to 9mm? Or will institutional torpor keep them using the .357 Sig until we finally get phased plasma rifles in the 40 watt range?