I've been wanting one of these for quite some time now. Here's a look at the Ruger GP100 Wiley Clapp model; the pictured gun has been upgraded from its stock configuration to make it even better for concealed carry. Hit "Read More" to see the rest of the photos.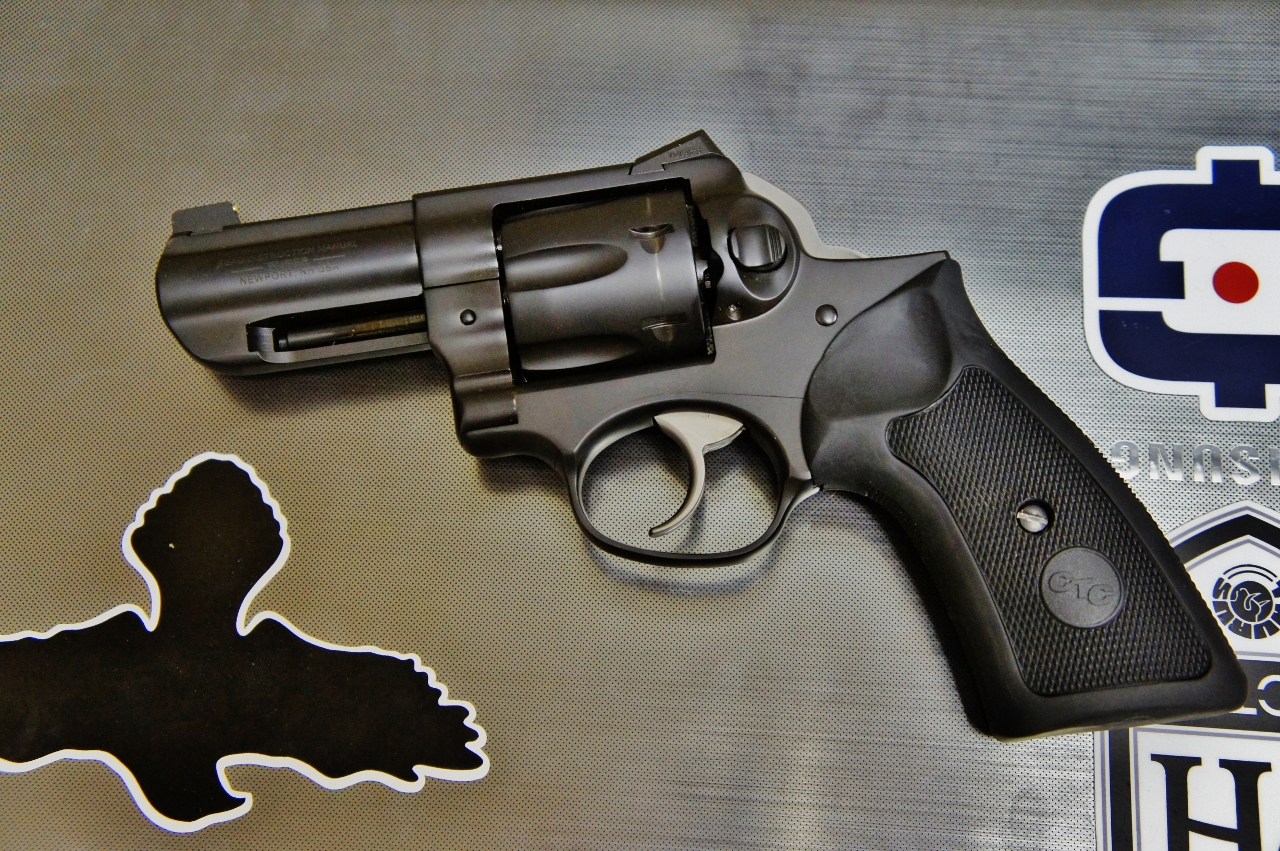 The is the Ruger GP100 Wiley Clapp. This model has been upgraded with a DAO hammer, an action job to smooth up the trigger, Altamonte stocks, and the inserts from a pair of Crimson Trace GP100 lasergrips. From the factory it has a beveled cylinder, Novak sights, the excellent matte black finish, and a pretty decent trigger.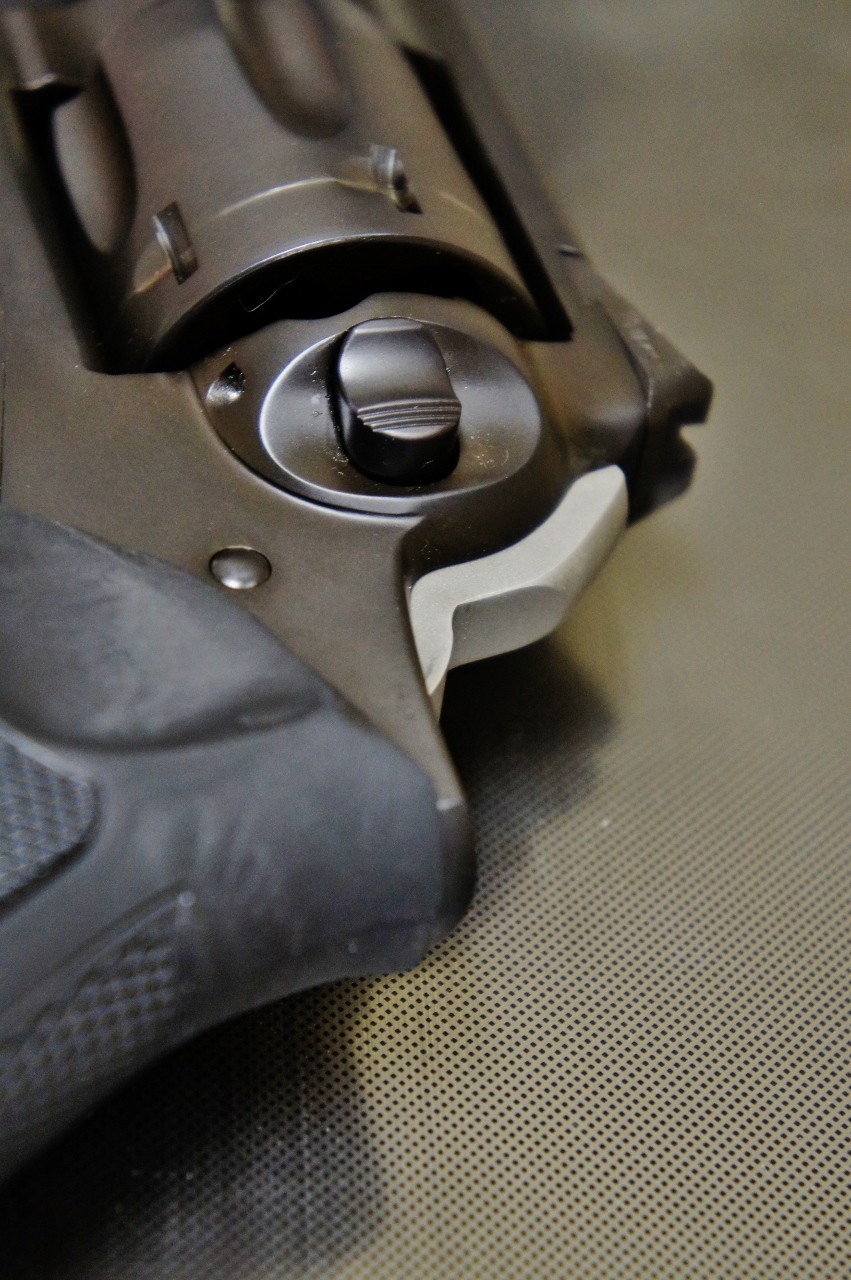 Detail image of the bobbed hammer. This is a factory hammer with the spur removed that's been refinished in matte silver.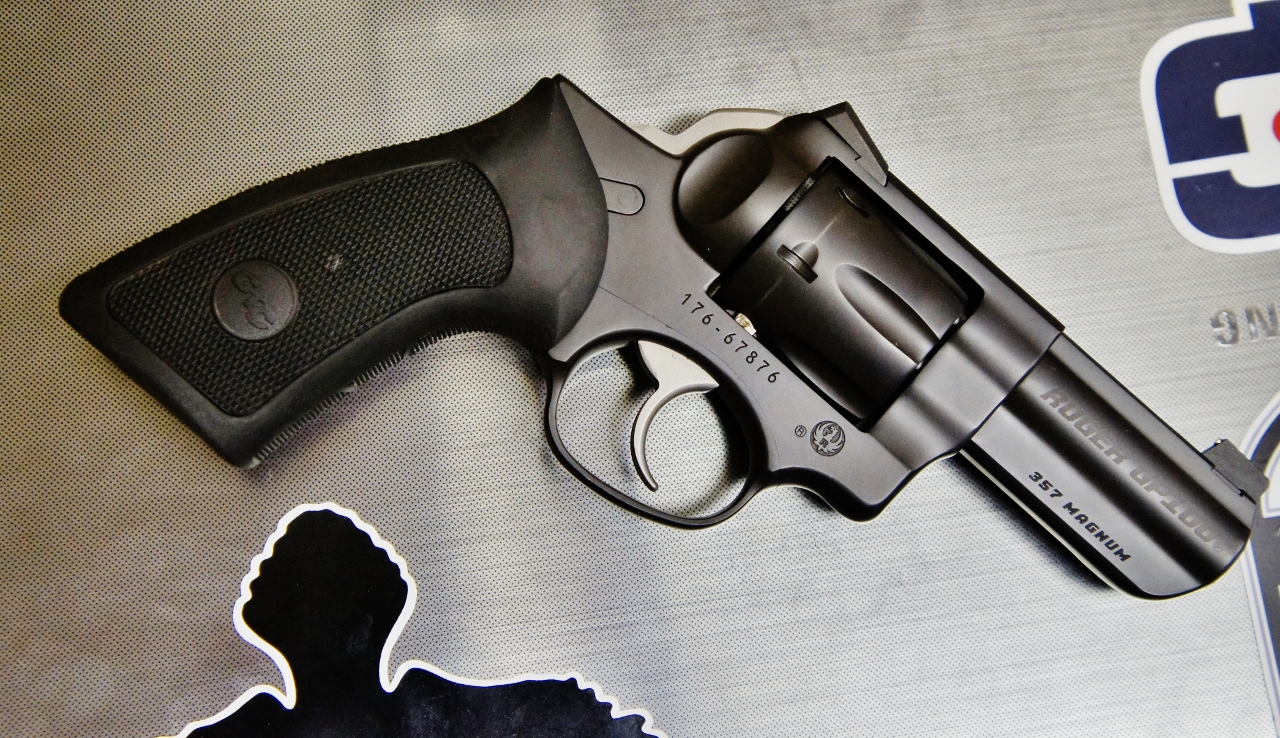 Right side image, giving a good look at the stocks and tasteful logo on the barrel.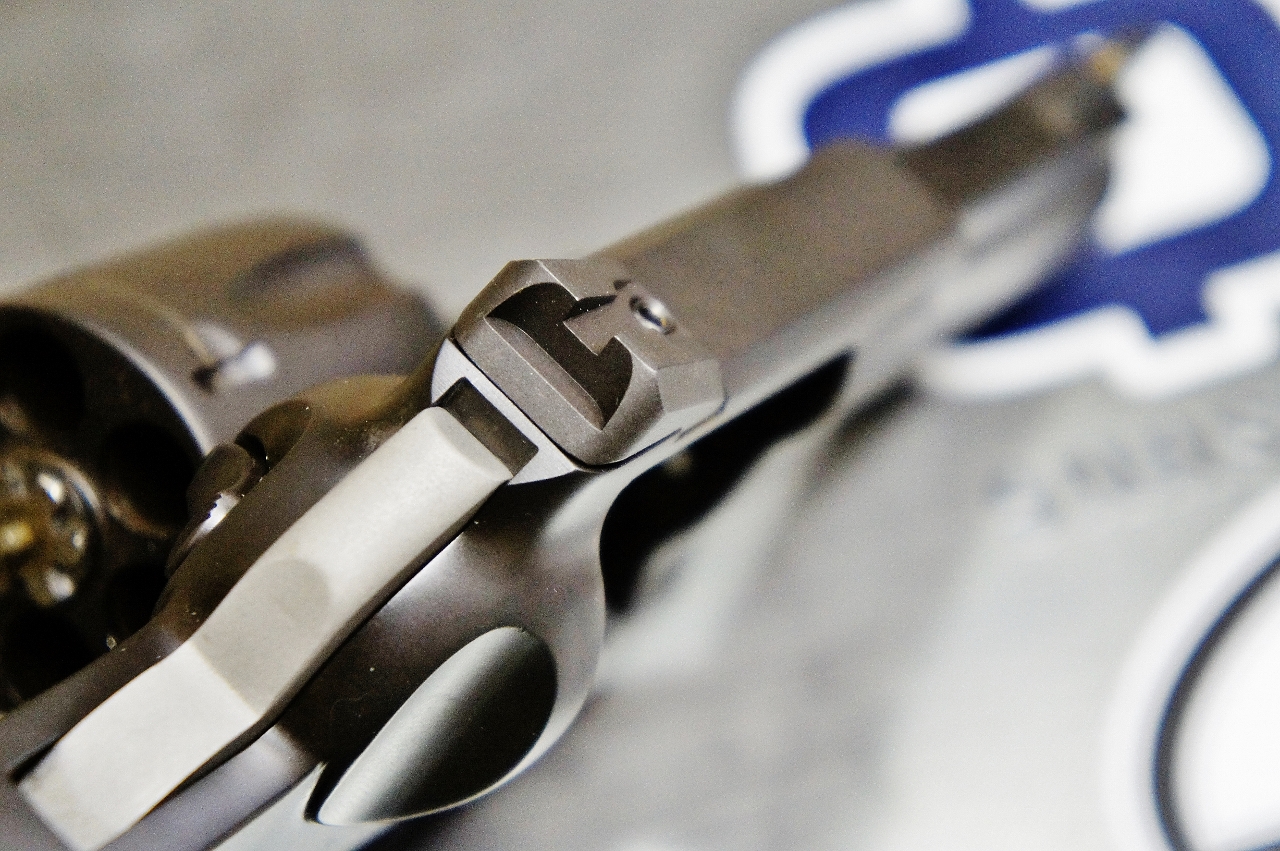 Rear sight detail image of the Novak black rear sight. This is a great sight for IDPA competition. It also makes me wonder, that since this is a Novak cut if I could fit say, a Sevigny sight in the rear notch.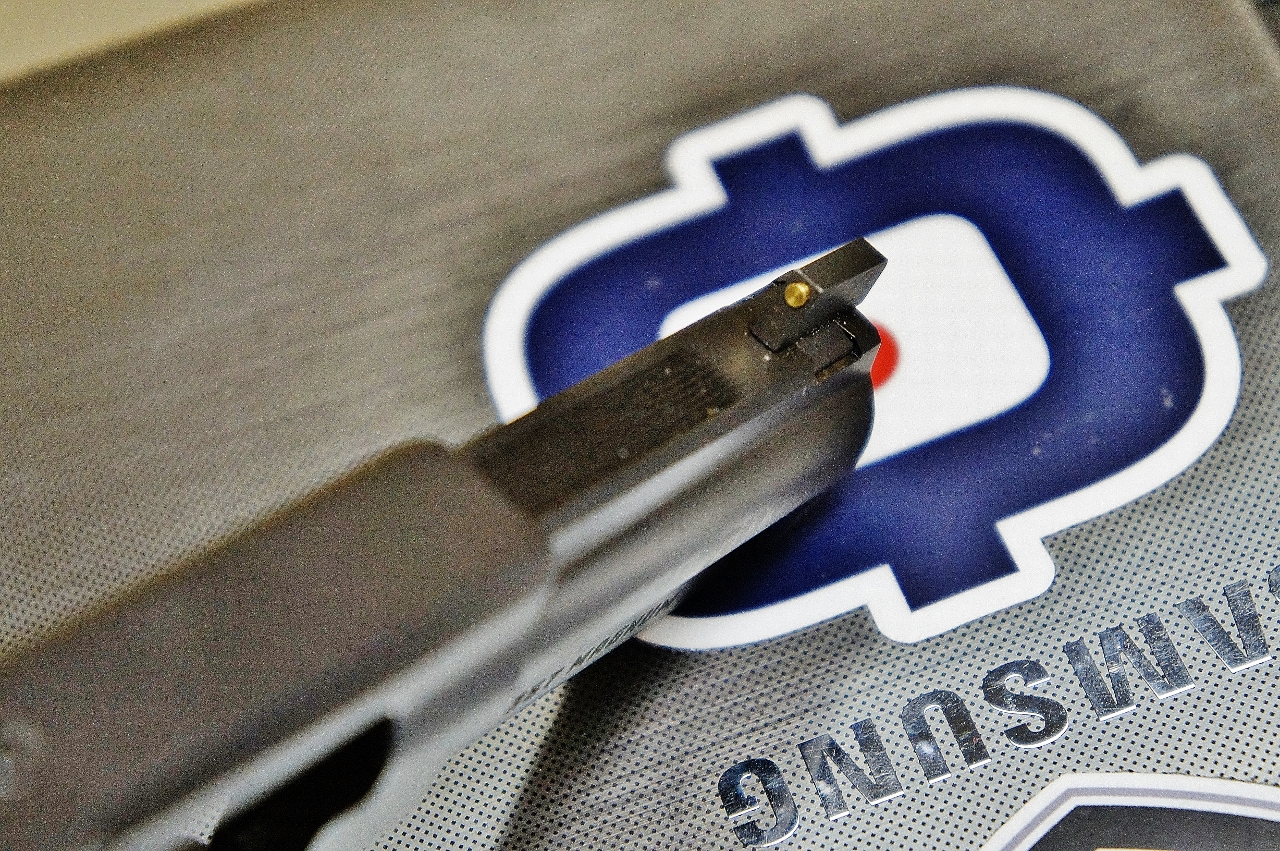 Gold bead front sight on this pistol. I like the bead front instead of a fiber optic, since it blooms less in bright sunlight conditions but still gathers light in dim lighting.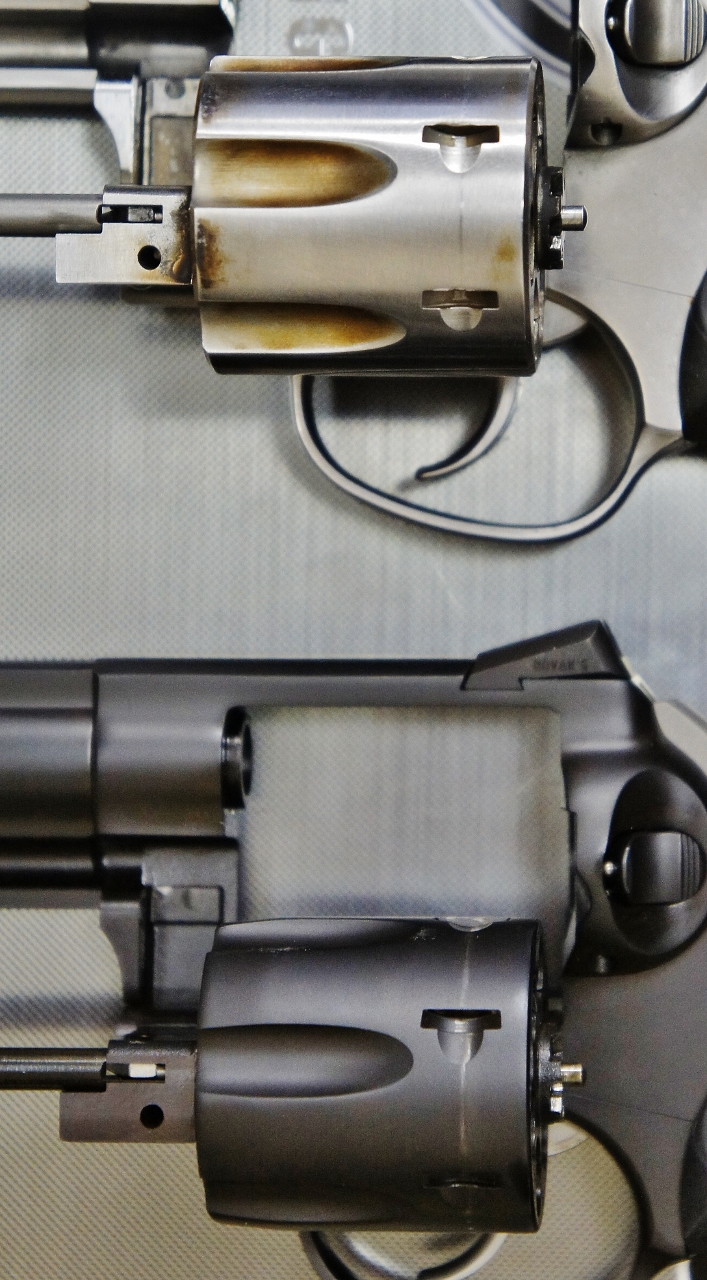 Comparing the beveled cylinder of the GP100 Wiley Clapp gun with a stock GP100. The bevel allows for easier holstering, and also provides the gun with a slightly more aggressive look.
Coming up later this week: we take the new GP100 shooting and find out what bullet weight the factory sights are zeroed for.