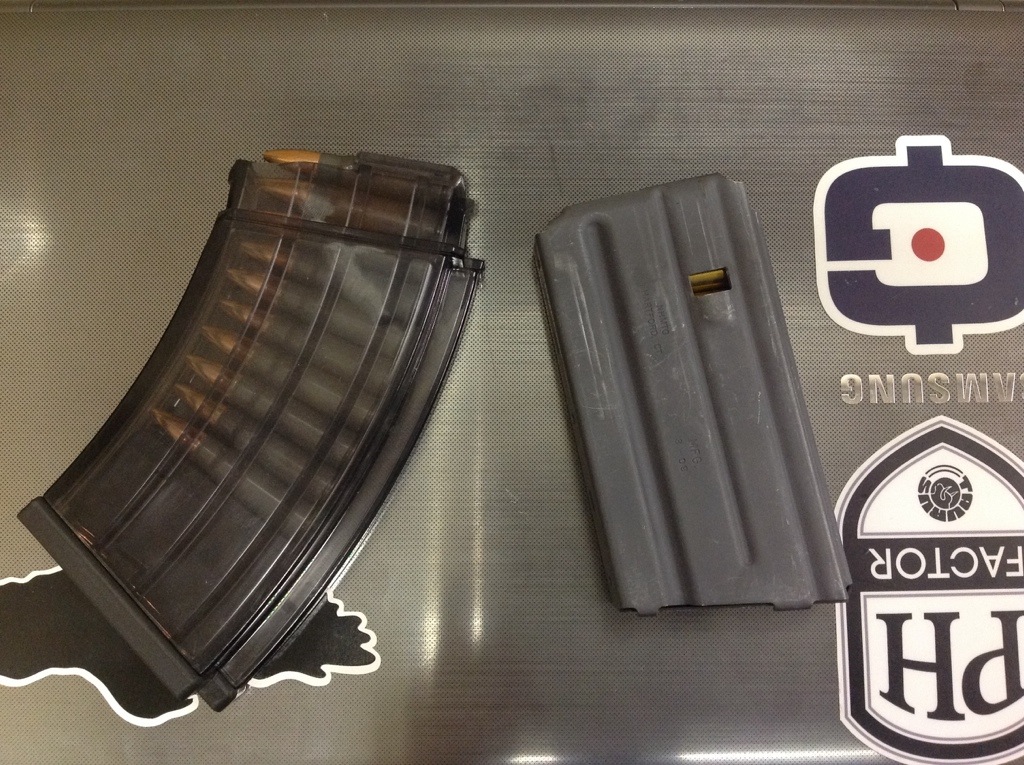 On the left we have a non-scary, Clinton-approved 10 round magazine for a VZ-58 Sporter. On the right is a scary, illegal in some places, evil 20 round magazine for an AR15 style rifle. One of these magazines is arbitrarily bad, and one is not.
Gun control advocates are forever going on about "need" as though it matters; we all know that "need" has nothing to do with the exercise of a Constitutional right. We also know that if we ever needed a rifle, more is better than less, a truth that's been born out by the evolution of modern warfare.
That's not to say that a lower capacity rifle is useless, either. I am hard pressed to think of a situation as a civilian that I couldn't solve with 10 rounds of 7.62×39 ammo; but at the same time I'm thinking of those situations, I can't seem to think of one where I'd also not want even more ammo. That's the thing about long guns – using them is quite likely going to be a very rare event indeed. Yes, everyone should own a rifle and a shotgun because long guns are excellent and useful tools (they're also fun), but the reality of the situation is that suburban and urban gun owners are probably never going to need a long gun.
This changes if you live out of the city limits in a rural area of course, in which case a long gun makes a lot of sense. But for me and people like me, I have rifles because they're cool. Not because I think Red Dawn is going to happen.
I will say that one advantage to the 10 round magazines in my VZ-58 is it keeps the rifle nice and light. Fully loaded, the VZ-58 weighs right around 7 pounds, making it quite handy to tote around. Of course, my AR with a 20 round mag weighs the same…and has double the ammo.