Yesterday I asked you a hypothetical question based on a scenario some people have encountered in the shooting sports, where you noticed a hit on a no-shoot that neither the shooter nor the RO had noticed.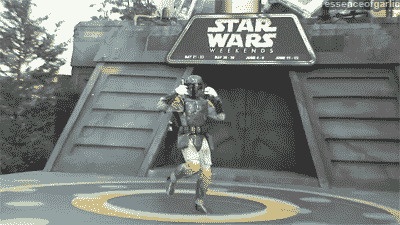 Yesterday's post was a bit of a set-up to open two different questions about the shooting sports, and ethical behavior in our sport as it differs from "real" sports. So let us dig in to this fairly meaty question of ethics; and use some examples from real world sports as well.
The first thing to note, is that the shooting sports are very much unlike real sports in one major aspect: in football, baseball, boxing, etc the referees are competing against the very people they're supposed to be officiating. While on the surface, this would appear to create a conflict of interest, it generally doesn't. My experience with the vast majority of ROs and SOs in the sport has been that they are ethical to a fault. Do they miss calls? Certainly. Do some RO/SOs give favorable calls to their buddies? Sure, it happens but it's not frequent enough to be a problem.
The second point that's important to establish is that people who compete in the shooting sports are people in every sense of that word. Now, perhaps it's because the shooting sports draws primarily from the generally ethical gun culture, but shooters do tend to be a better class of people than you'd find at a beer league softball game. Nothing against beer league softball, but it's a different culture. That being said, we would be foolish to assume that everyone in the shooting sports is a saint, because we all know that some people in the sport aren't. We've all seen examples of it; and while we may not like it, it's there. Human nature is as much a part of the shooting sports as any endeavor.
With that established, we're back to the original hypothetical situation, except now you're the shooter. You pop a no-shoot at a match, and while you're walking through your targets with the RO on his scoring pass, you notice your hit that the RO doesn't see. We all know what the right thing to do in this situation is: you tell the RO, "hey brah, you missed this no-shoot that I tagged." That's a clear-cut right/wrong decision.
Or is it? If an NFL cornerback commits pass interference but doesn't get flagged for it, he's certainly not going to say to the ref that he should be penalized on that play. If a runner is stealing second base and gets tagged out before he touches the base, but the umpire calls him safe, he's not going to pop up and say "actually, I was out" and walk off the field. It's unheard of "real" sports. You could make the argument that those players are choosing to act in the best interests of their team, which I'd generally accept, but it's also evident in individual sports as well. One has to look no further than the Olympics to see examples.
So how then does this apply to the shooting sports? Am I suggesting that just because NFL and MLB players will cheat "just a little bit" that we should follow their example? Actually, quite the opposite.
You are responsible for your own ethics. I know that may seem obvious, but it's the central point of today's post. You, and only you are responsible for your actions on the range. You're not responsible for the actions of other people, whether it's another shooter, the RO, or the scorekeeper. While you're not responsible for their actions, that also means you can't pass the buck to them. "Oh, the RO didn't call that no-shoot, not my problem" is a justification. If you hit the no-shoot, you earned that penalty.
The bottom line of this post is simple: do the right thing. It doesn't matter if NFL players don't, or if another shooter on your squad is a d-bag – you're responsible for your own ethics, and you're responsible for your actions.
Now that we've covered black-and-white situations, tomorrow we'll take a look at the much more complicated gray areas: procedurals, 180s, and potential DQs.