More 1911 related talk today, and it's about the new Colt M45 Close Quarters Battle Pistol, recent winner of the coveted MARSOC contract to replace their aging fleet of mostly hand-built 1911s. First up we have Hilton Yam of 10-8 Performance's initial look at the gun, which focuses primarily on the dual recoil spring system. My personal experience with the spring doesn't mirror his, as when shooting it compared to "normally" sprung 1911 I wasn't able to notice a significant difference in recoil impulse.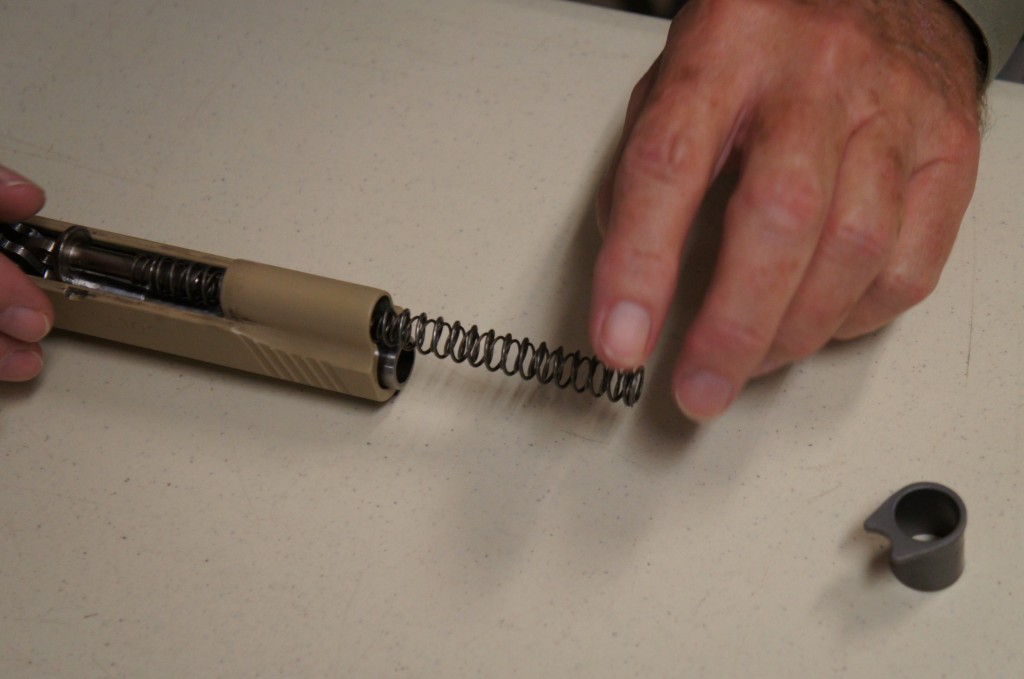 Before I continue, if you're just coming into the site, I want to disclose that Colt is a continuing advertiser on the site, and also a sponsor of our shooting activities, providing guns and parts support throughout the season. I think that the M45 is one of the best examples of a production 1911 currently out there, and it's an outstanding guideline for what a great 1911 can be. That being said, I also think that there are better choices for a duty weapon, which leads me to the 2nd article I want you to read.
Is the Corps Top Unit stuck in the Stone Age? This article takes a look at the selection of the M45 pistol and the potential problems that could arise from it going into service. The most interesting paragraph is this:
One of SOCOM's premiere units carried 1911's from day 1 until the wars in Iraq & Afghanistan kicked off. They too found that the environment's the 1911's were exposed to during their more lengthy deployments were not conducive to a properly working pistol. If they were running short direct action missions the pistols would be fine, but if they had to deploy outside with wire for days or weeks on end the reliability of their secondary weapons slowly deteriorated. This unit had asked the Army's Marksmanship Training Unit (AMU) for assistance in improving the reliability and capacity of their 1911's. After many different configurations, many changes and hundreds of tests they scrapped the program and purchased modern polymer pistols in a non-standard caliber.
Like Steve and Hilton, I love the 1911. I also do think that the M45 will provide excellent service to the MARSOC units that will be fielding it, but I also believe that for a serious duty pistol there are better choices than a 1911. We live in the future, and when you can buy a gun off the shelf that will run for 50,000 rounds with minimal maintenance and stop working only 3 times, selecting a 1911 pistol seems kind of crazy.
But we love the 1911, and I'm no exception. Having spent some time shooting the M45, I do believe that it's one of the best choices out there for a duty 1911…but I just don't think the 1911 is the best choice for a duty gun.