Operator-speak has become the lingua franca of the shooting community, and it's annoying. Here's the thing: Special Forces, Delta, Navy SEALs, etc are all super rad dudes – our nation is well served by this group of steely-eyed killing machines. I sleep quite well at night knowing that there are some truly scary people out there willing to kill our nation's enemies.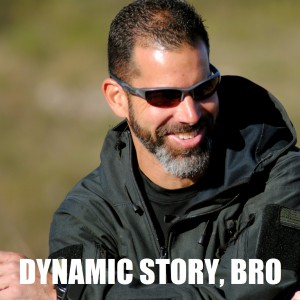 But we need to get over the notion that someone who has spent years kicking down doors is an expert on civilian concealed carry or home defense simply because they have combat experience. Yes, that person is quite likely an expert on how to effectively employ deadly force against a willing and determined foe, but the sort of tactics you'd use in Afghanistan may not be appropriate in Fishers, IN.
Of course, the civilian shooting community is ultimately responsible for feeding the frenzy. The concealed carry explosion has created a massive glut of students looking for someone to teach them how to use these new tool they've acquired, and to be perfectly frank, no one wants to go to a pistol class called "Effective Use of 911 while hiding behind your bed." But if you call that same class "Dynamic Home Security Solutions" and pad the range time with room clearing drills and unorthodox shooting positions, it'll fill right up. Especially if you get a sexy Youtube video of your students yelling "THREAT" and then pieing a corner while firing blindly into a room.
Of course, this causes a problem for me, because I want people to get training. I want everyone who makes the decision to carry a gun or who owns a gun for home defense to be well versed and skilled in its use. Because if you someday do need that gun, I want you to win the fight. No question in my mind that's what I want. But I also want us to spend our time and money wisely, and stop using words that don't make sense. Your Kel-Tec .32 ACP isn't a "weapons system", in fact in Kel-Tec's case it's barely a gun. Your holster and belt isn't kit, and you probably don't need to learn counter vehicle ambush techniques.
I'm not saying don't do those thing, because Operator Fantasy Camps are totally rad and quite a bit of fun, but I don't want someone to spend $1,000 on one of those courses learning to kick doors when he'd be better off taking a course that focuses on practical concealed carry applications. Hence my dilemma – if we accept that in general training is good, where do we draw the line between "good" and "bad?" Let me know your thoughts in the comments.