Right after Tiger Woods won something like a zillion championships his first year on the PGA, he went back to the drawing board and totally broke down his swing to see if he could improve.  He did end up getting even better, and while Tiger admittedly isn't a great example for some other stuff, he is a good example of mastery of a sport.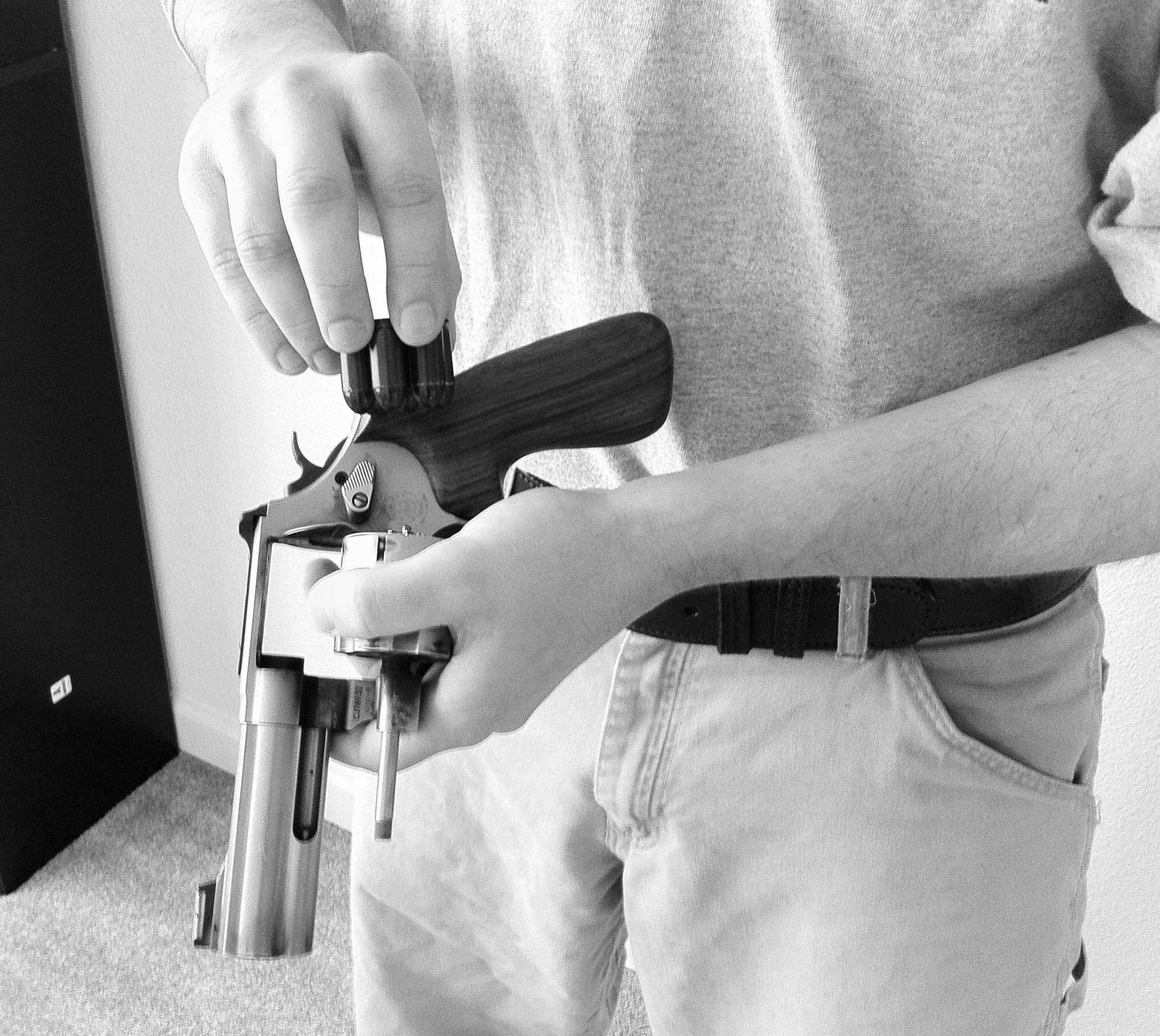 I've recently started screwing around with my revolver reload.  Previously, I did the "Miculek" or "swap" reload, where the gun transitions to the weak hand and your strong hand grabs the moonclip/speedloader to recharge the gun.  Even with practice I always had lots of trouble with the part of this load where I had to re-establish my firing grip.  As you can see in the photo, my weak stabilizes the gun while my strong hand drops the moonclip (in this case) in the cylinder.  The reload works the same for speedloaders, and if you're using HKS style speedloaders is really the most effective way to recharge the gun.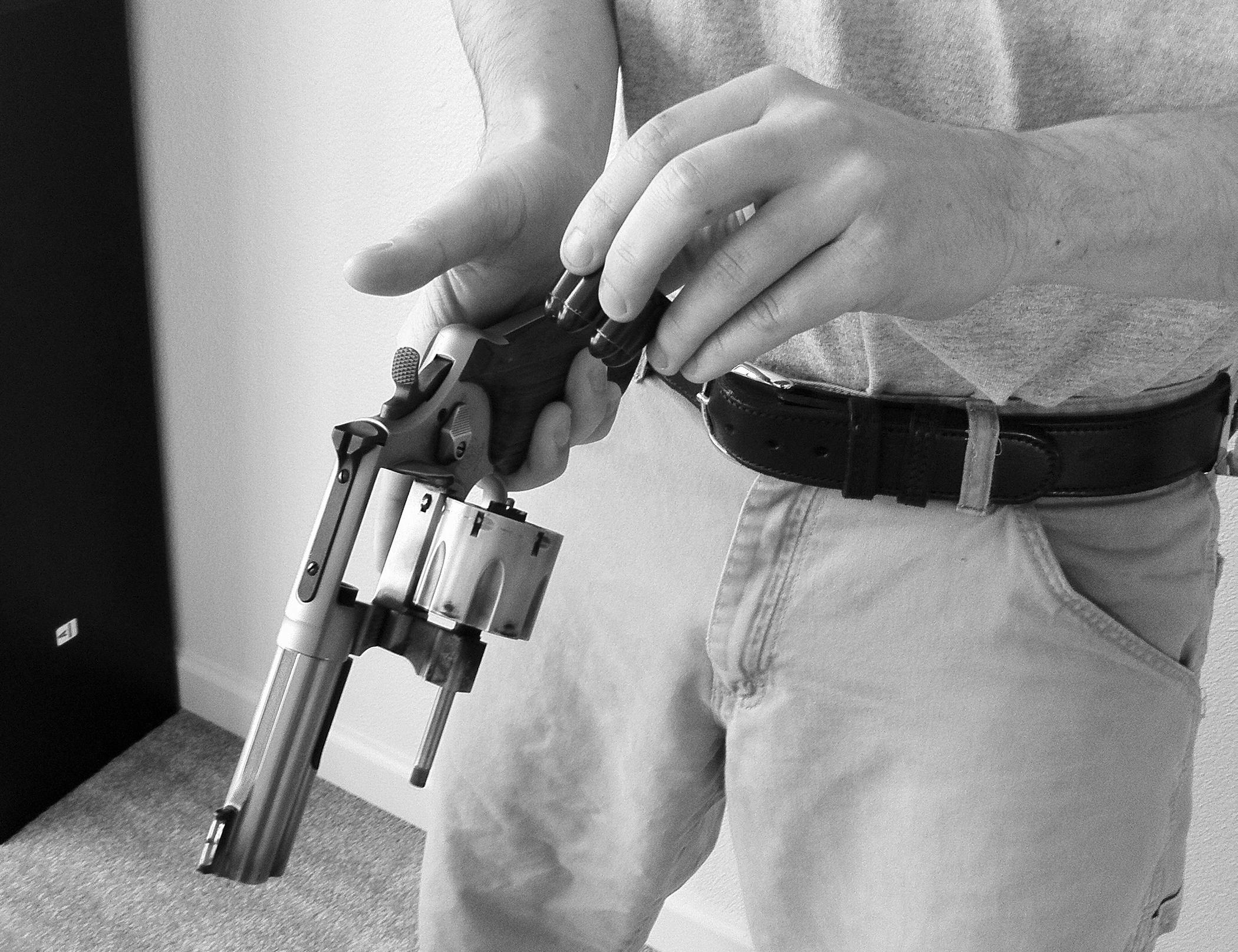 The weak hand method pictured at right retains the gun in the firing hand.  The weak hand goes to the belt line to grab the moonclip or speedloader which is then dropped or pushed in the cylinder.  This method only works really well with Safariland speedloaders and Jetloaders, which require you to push them in the gun instead of twisting the release knob.  I ran this reload exclusively at the last IDPA classifier I shot using my 686SSR revolver, and with Safariland Comp-III speedloaders it worked very well.  For lack of a better explanation, it feels smoother doing this reload.  I think that if a shooter is transitioning from a bottom-feeder to a revolver, this would be a more familiar motion for them to get used to.  Again, this straight up won't work with HKS speedloaders unless you reach through the frame to stabilize the cylinder.  With a Safariland or moonclip, the cylinder can rotate all it wants while you're reloading.
The gun pictured is my S&W 625, which wears a HiViz Fiber Optic front sight and the Cylinder and Slide Extreme Duty rear sight, which is the same rear sight that the S&W 325 Night Guard wears.
I'm going to run some "on the clock" drills today with a par time set – the goal is to be around 2 to 2.5 seconds for a moonclip and 3 to 3.5 seconds with a speedloader.  Under match conditions at the classifier my reloads on the El Pres came in at 3.6 seconds, and shooting FAST with a revo and this technique I'm clocking in around the same area.  My best revolver run on FAST is still 6.86 seconds with a moonclip gun.