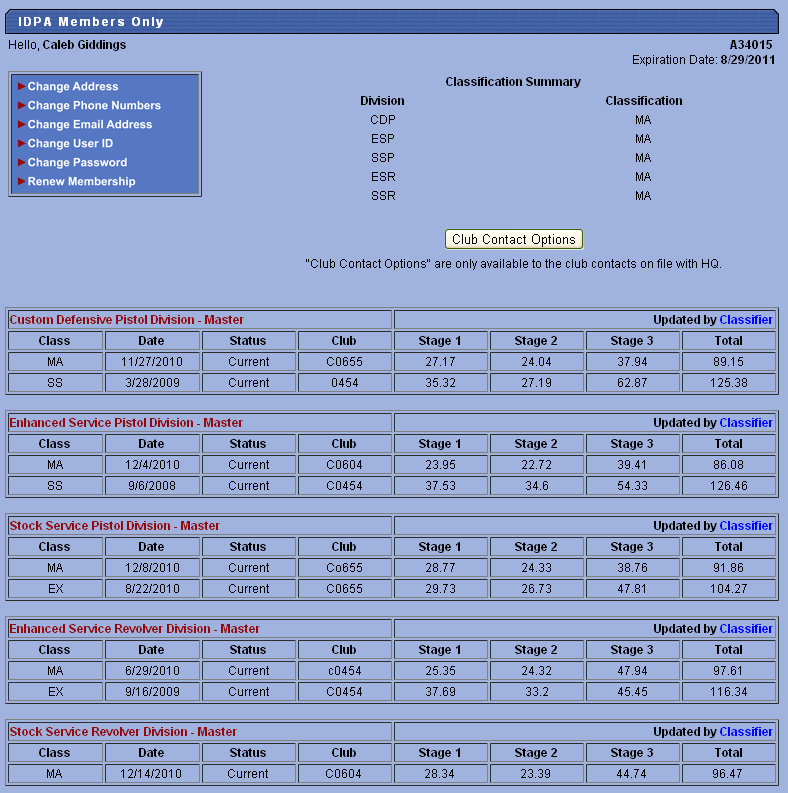 I shot my fifth and final Master-Class classifier on Tuesday at Norpoint Range.  Here is a complete list of every gun I've used in training and actually shooting the classifiers:
ESR – S&W 625
SSR – S&W 686SSR
CDP – Kimber Pro CDP II
SSP – Ruger SR40, Ruger SR9c, and S&W M&P40 Pro Series
ESP – Ruger SR40, Ruger SR9c, and S&W M&P40 Pro Series
I need to thank a lot of people for helping with this.  On the gear side, obviously Ruger Firearms.  The SR40 and the SR9c have been the primary firearms used for this, and I've shot literally thousands of rounds through them while practicing, training, and eventually shooting SSP Master with Ruger's guns.  My holsters and mag carriers have exclusively been Comp-Tac or Blade-Tech products.
Most importantly though I need to thank the facilities that have invited me in to shoot – starting primarily with Norpoint Range, just north of the Seattle Area where I shot my ESP, SSP, and SSR Master Class runs.  They have a great IDPA program that I help run as well, one of two indoor ranges in Washington that run IDPA matches.
I shot my ESR run what feels like forever ago at Atlanta Conservation Club in Indiana, before I moved out to Washington.  My first Master Class run and still the one I'm most proud of.  ACC holds great matches, and if you're in the Indianapolis area you should definitely check them out.  I'm trying to figure out the logistics on how I'm going to get back there in 2011 to shoot their state championship match.
My CDP run was shot at West Coast Armory in Bellevue, WA.  I ran this one on a total fluke with a Kimber Pro CDP II.  WCA also holds IDPA matches, and I have to say between them and Norpoint it's nice to be able to shoot IDPA in the winter and stay dry.
I also need to thank Downrange.TV and the staff over there.  Shooting the classifiers and putting together the training videos has also given me a chance to watch my own shooting which has been a huge step in improving my game.  I can't say enough of how much that's helped me.
And last but certainly not least, I need to thank Cheaper than Dirt.  Since coming on board with them last month I've had a ton of opportunities to shoot, and that level of practice has really allowed me to punch down the walls I'd been encountering.
We're going to keep going with the Quest for Master Class as well – just because I've hit my goal doesn't mean the journey is complete.  The day I stop learning and improving my shooting technique is the day they hang a toe-tag on me!