From the press release:
In a bid to fight breast cancer, GunBroker.com® is hosting a charity auction of a unique pink rifle.  The auction, which can be viewed at http://www.gunbroker.com/Auction/ViewItem.aspx?Item=197284611, ends November 14.

Specifications for the AR-15 style DPMS Panther Lite 16″ Special Edition Pink rifle can be found on the auction page.  The rifle coatings were donated by DPMS Panther Arms and KG Industries.

The auction supports the fund-raising goals of the GunBroker.com family team, which includes walkers and crew members in the Atlanta Breast Cancer 3-Day Walk, held Oct. 22-24.  All proceeds will go to the Susan G. Komen 3-Day for the Cure, which funds innovative global breast cancer research and local community programs supporting education, screening and treatment.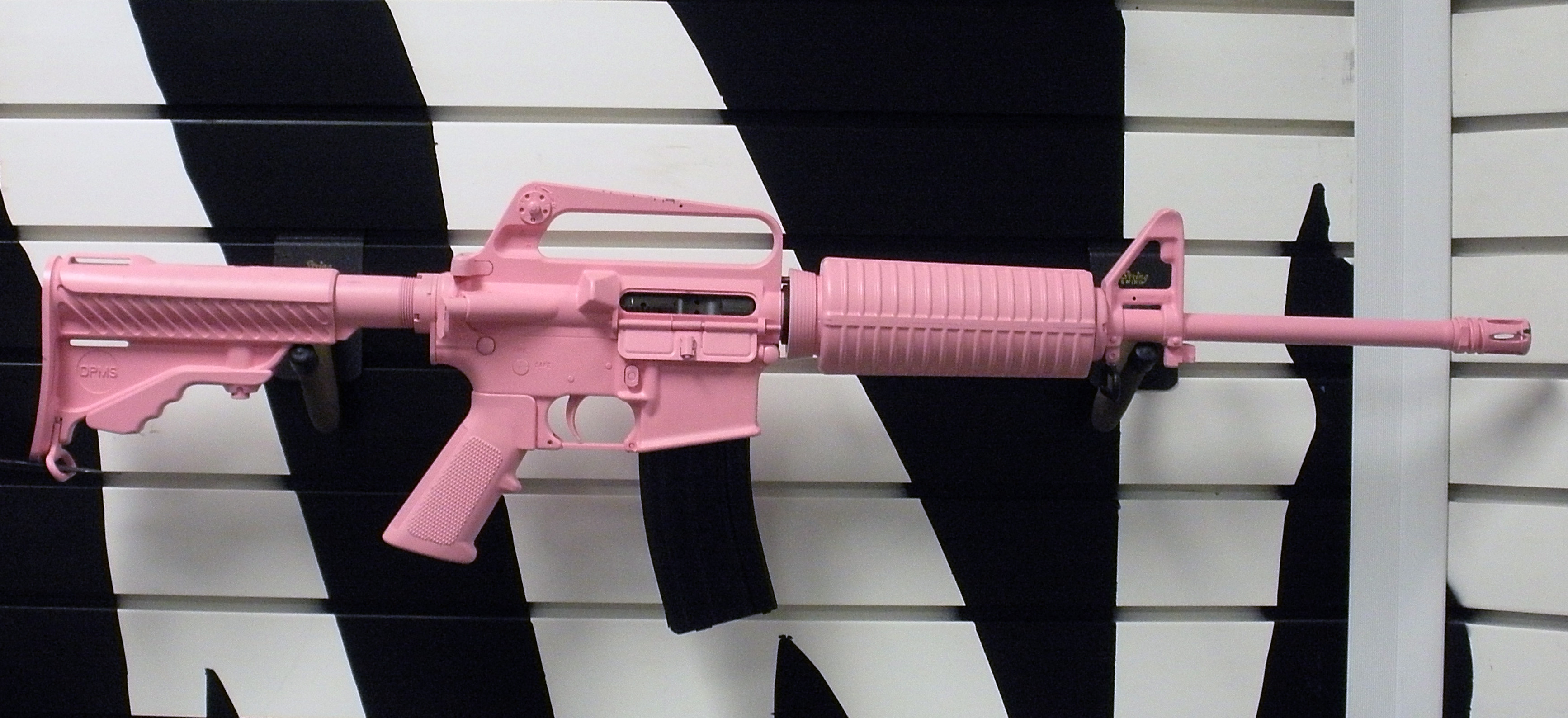 There is the rifle that Gunbroker is selling off, as donated by DPMS.  If you want you M4 to have a little bit more style than anyone else at the range, this definitely the gun for you.  Throw a few flat dark earth PMags in that gun, and you'll be ready to rock.
Both Gunbroker and DPMS have an excellent track record at supporting charities, this is the second year that they've done the pink rifle auction, and earlier this year both companies also supported the Honored American Veteran's Afield Charity Auction as well.  Please head over to Gunbroker.com to bid on the AR15 for Breast Cancer research!