As the gap closes between the start of The Quest for Master Class and myself, I'm faced with a difficult question.  As I asked on my Facebook fan page (sign up!) the Ruger SR9c that I'll be shooting comes with two types of magazines.  The first magazine is a flush fitting 10 round magazine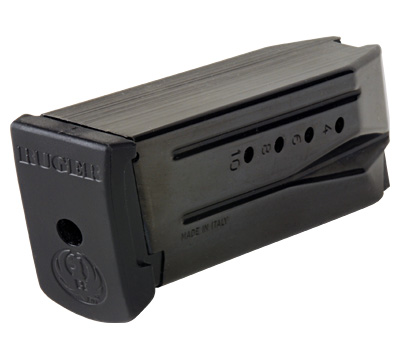 .  This doesn't add any length to the grip of the pistol, and is definitely easier to conceal.  My other option is to use the 17 round magazines that are normally designed for the SR9 full size.  When used with the grip adapter, these add about an inch and a half to the length of the grip of the SR9c.  They really make the gun easier to hold on to, and since I'll be shooting this gun in competition will definitely make the gun more controllable in fast shooting.
Here's my ethical dilemma though.  I'm going to carry the gun in the exact same condition that I shoot it in competition.  That means that if I'm shooting the big mags in competition, then I'm carrying the big mags.  The issue arises in that I feel like using the big mags is partially subverting the whole point of the exercise – which is to prove that you can not only compete, but compete at a high level with your carry gear.  I kind of feel like using the big mags with their extended and easier to hold grip isn't in the spirit of that exercise.
But it's not my decision to make – the Quest for Master Class is about what you want to see, so I'll put the question to you guys.  Should I use the compact 10 round mags, or use the 17 round magazines with the extension?  Both types of magazine come with the pistol and are viable carry options, so the decision is yours!  You can either comment here or go to my Facebook fan page and leave a comment.