Ex. 20:17 – Thou shalt not covet..
Covet, verb: to desire wrongfully
I was at Beech Grove Firearms yesterday to pick up the Rugers and the Sig Sauer for the HAVA Charity Auction.  While there, I noticed a P220 in the case, which I have an irrational attraction to, but have always resisted because it's a .45 and I need another .45 ACP like I need a hole in my head.
This one was a 9mm.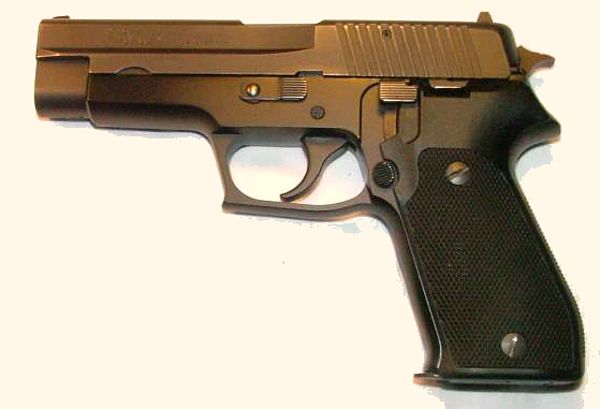 And like the gun in the picture from Guns.Ru, it had the American style magazine release, not that idiotic heel-type release.  PLUS it even had a reasonable price tag…and a spare magazine.
Needless to say, the 10th Commandment fell by the wayside on that one; in fact the only thing that kept me from walking out of there with a Sig P220 9mm was the potential wrath of my wife.
That and I had already done a NICS check for three other guns and I really don't want a visit from the feds.  But still, a full size Sig with the aluminum frame in 9mm…do want.