This is kind of a weird experience for me, as I don't normally visit "reality TV" websites – but at the same time that's where more pictures of Top Shot have popped up.  A lot of these are shots from actual episodes, including at long last a picture of me that doesn't involve a slingshot in any way, shape or form.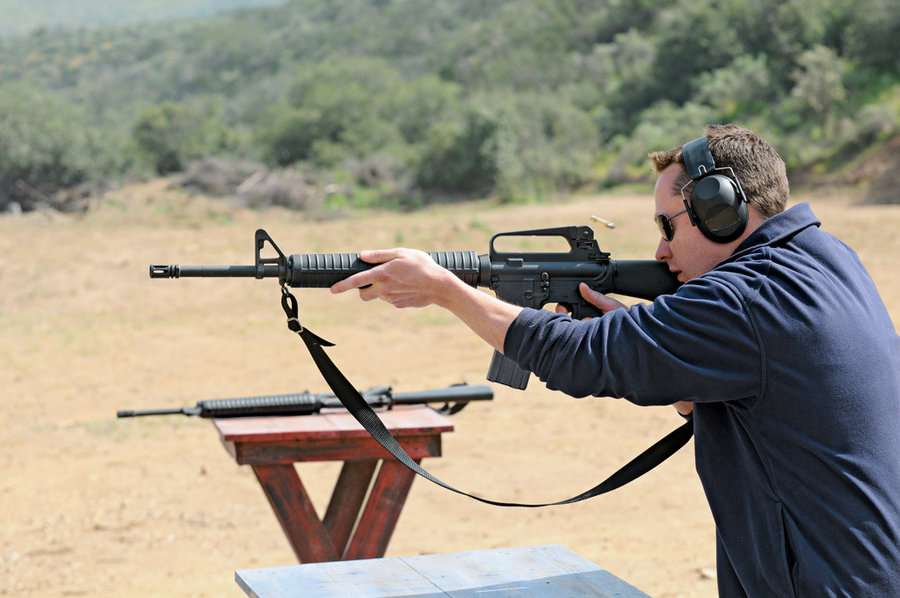 Yes, that is an AR15 (I didn't know they had those in California) they even managed to get a piece of spent brass flying through the air.  Needless to say, I like this picture a lot more than any of the PR photos out there so far.
Top Shot premieres June 6th on the History Channel at 10pm Eastern time!  For West Coast viewers, your cable provider may air it at 7pm or 10pm, so make sure to check your listings and set your DVRs for awesome!  Top Shot is going to be a great ride, and if you guys enjoy watching it half as much as I enjoyed being a contestant, then it's going to do very well indeed.