Just a couple of quick iPhone shots from the floor – I especially like the torture test HK P30!  First up is a EAA Witness Polymer in an unknown caliber, which was really taken as more of a joke than anything.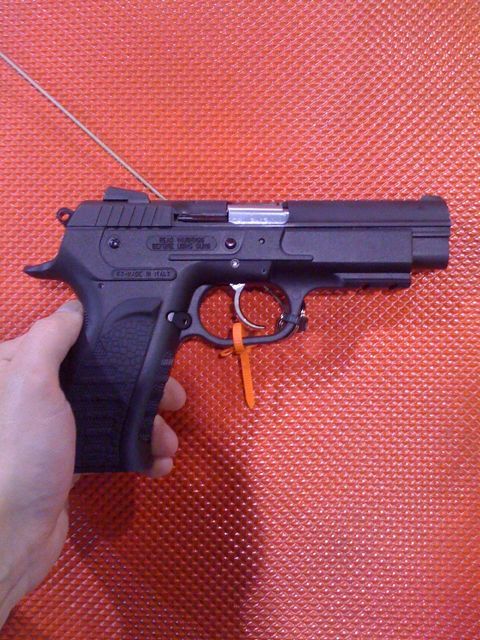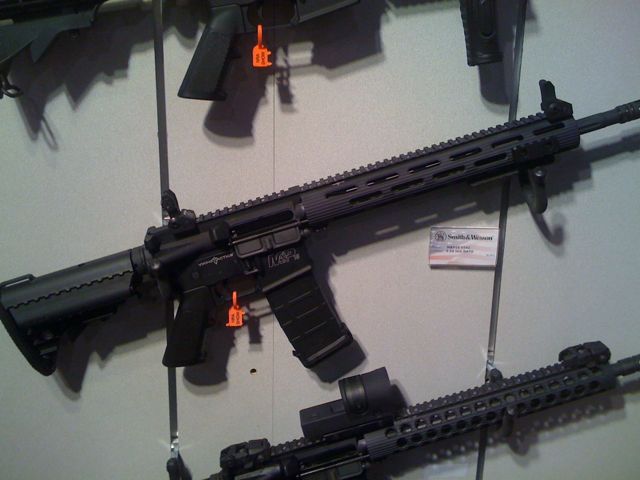 Then we have the new M&P15 VTAC from S&W.
Finally, my favorite of the bunch – the display at the HK booth featuring the Pistol-Training.Com P30 that fired over 90,000 rounds in less than a year.  It's a great testament to how well HK makes their pistols, and how shootable a 9mm polymer pistol can be.